Wayward Pines certamente non è la prima Serie Tv a prendere in prestito elementi di Twin Peaks o a volerne costituire un omaggio. Se da un lato il modo in cui concepiamo le Serie Tv oggi deve molto a Twin Peaks, diversi show ne hanno estrapolato elementi quasi da subito, trattandoli poi come più desiderassero. Gli amanti di Twin Peaks hanno ormai fatto l'occhio a citazioni più o meno dichiarate. Ma Twin Peaks è anche una Serie avente quasi uno stato di culto. Ci sono fan la cui relazione con Twin Peaks ha superato in durata e lealtà qualunque relazione con un essere umano. Per una Serie che per più di vent'anni contava  30 episodi e un film, ciò ha dell'incredibile.
È comprensibile quindi come l'arrivo di una Serie pubblicizzata ovunque come un omaggio a Twin Peaks possa aver fatto volare in alto i cuori.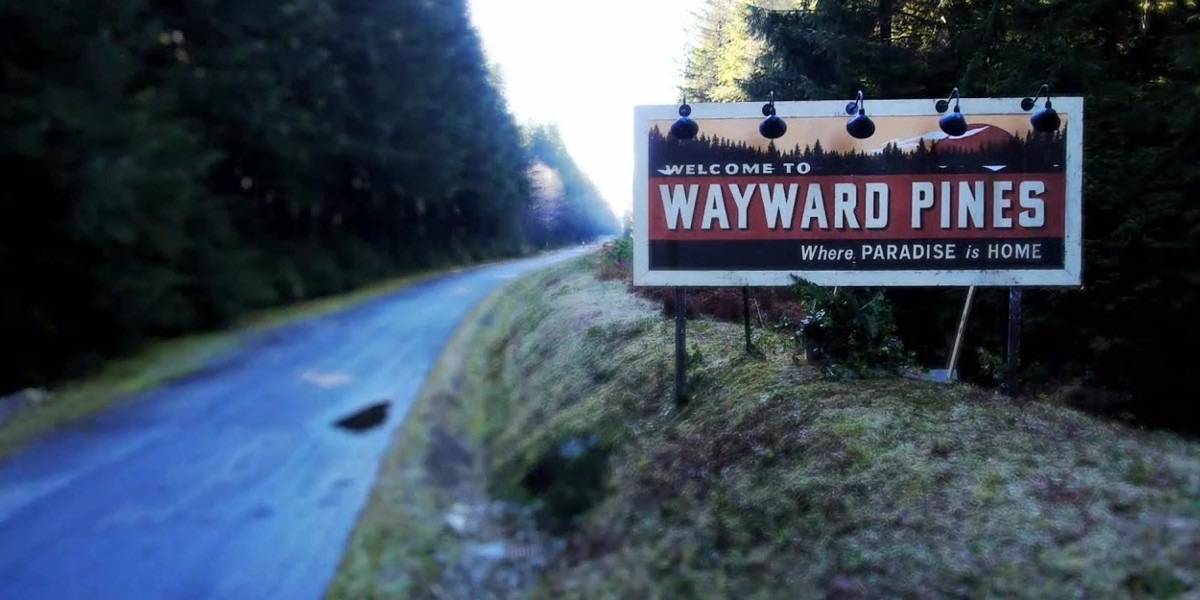 Mentre il ritorno di Twin Peaks sembrava avere un destino incerto, fan della Serie Tv e dei misteri in genere avevano potuto catalizzare tutte le loro aspettative sull'arrivo di Wayward Pines.
Lo stato di eccitazione e le aspettative che circondavano la première erano totalizzanti. Trovare un articolo di una testata principale che avesse esposto all'epoca dubbi sulla promessa qualità di questa Serie è pressoché impossibile.
Wayward Pines è tratta dall'omonima serie di romanzi di Blake Crouch (che è anche uno dei produttori esecutivi della Serie). Crouch non ha mai nascosto quanto Twin Peaks avesse influenzato i suoi romanzi. Fatto tesoro di questa informazione, la campagna pubblicitaria che introduceva la Serie prima del suo debutto il 14 maggio 2015 dichiarava a gran voce i suoi due pilastri portanti: Twin Peaks e M. Night Shyamalan.
Fermi un attimo. Twin Peaks e M. Night Shyamalan?
A vederla così sembra naturale chiedersi chi mai possa aver pensato che in un qualunque universo questa combinazione fosse una scelta valida.
L'idea dietro l'entusiasmo era presumibilmente che il tocco di Shyamalan, trattenuto dalla collaborazione con altri produttori, registi e sceneggiatori, avrebbe potuto donare un'atmosfera unica di inquietudine, mistero e complotto. Dopotutto stiamo parlando di una Serie che dovrebbe essere un omaggio a Twin Peaks, non un remake.
Wayward Pines si presentava come la promessa della storia di un detective che si trova in una cittadina piena di segreti che cozzano con la facciata innocente ed accogliente. Dichiarata ispirata addirittura allo stile di David Lynch in generale. Una base decisamente promettente. Il risultato?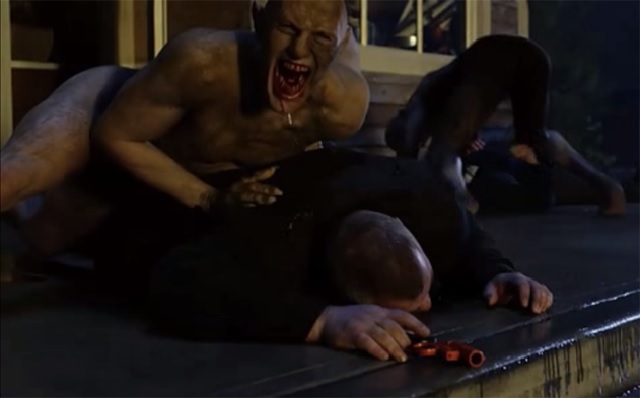 Per parlarvi del risultato ritorniamo un attimo alla questione Shyamalan. Guardando Wayward Pines c'è da meravigliarsi che questa Serie non sia interamente un suo prodotto. E non parlo del Sesto Senso.
Facciamo un attimo un sunto di alcuni punti salienti della carriera di Shyamalan dopo Il Sesto Senso. Abbiamo Signs (2002), The Village (2004), Lady in the Water (2006), The Happening (2008), e After Earth (2013). Riguardate Wayward Pines tenendo questi film a mente e contattatemi per farmi sapere se questa Serie non vi sembra un gran pastiche di questi…"spunti"(?). In realtà penso che gli alieni di Signs abbiano una minima dignità in più delle aberrazioni (totali) di Wayward Pines, anche se sono allergici all'acqua.
Anche se la sua collaborazione è stata messa in primo piano più dalla pubblicità che da un impatto effettivo sull'opera, Wayward Pines è decisamente più un omaggio allo "Shyamalanesimo".
Non che non possa piacere Shyamalan. Ci sarà un motivo se qualcuno continua a finanziare i suoi lavori. Ma di Lynch che abbiamo? Beh, vediamo.
Di Twin Peaks abbiamo:
Un richiamo dettato dal rendere la segnaletica stradale un'icona;
Uno sceriffo che consuma sfacciatamente dei gelati (per tre episodi);
Una cittadina che presenta alcune connotazioni tipiche dell'architettura americana anni '50;
E… Niente; tutto qui. Abbiamo tanto The Village, richiami a Lost, The Twilight Zone, Se7ev, The Truman Show, 1984, Alan Wake. Potremmo anche continuare.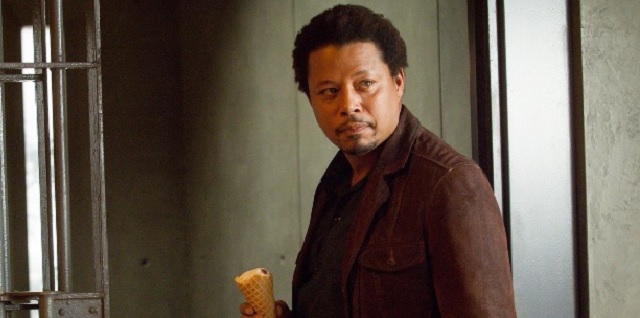 C'è un po' da stupirsi che fra tutto ciò proprio Twin Peaks dovesse essere messa sotto i riflettori. Certo, oltre alle citazioni specifiche avrà almeno catturato il senso di Twin Peaks? L'atmosfera? La filosofia? Qualcosa?
Diamo inizio al confronto