Top of the Lake è senza dubbio una delle migliori serie televisive degli ultimi anni. Si tratta di un prodotto di nicchia, purtroppo poco conosciuto, ma di rara qualità; non a caso, visto che l'ideatrice nonché regista è la grandissima Jane Campion. Non è il primo caso in cui un grande regista cinematografico si è confrontato con il mondo delle serie (vedi questo articolo).
Ed è proprio attraverso il punto di vista femminile, quello della protagonista interpretata da una magistrale Elisabeth Moss e della regista stessa, che ci vengono mostrati gli eventi narrati.
La serie è ambientata in una piccola località della Nuova Zelanda, dove la detective Robin Griffin viene incaricata di indagare sulla scomparsa di una ragazzina di dodici anni rimasta incinta di nome Tui.
A fare da sfondo, se non addirittura da coprotagonista, una splendida e incontaminata natura – gli "emotional landscapes" di cui canta Björk in Jóga – dove l'uomo si perde e si fonde.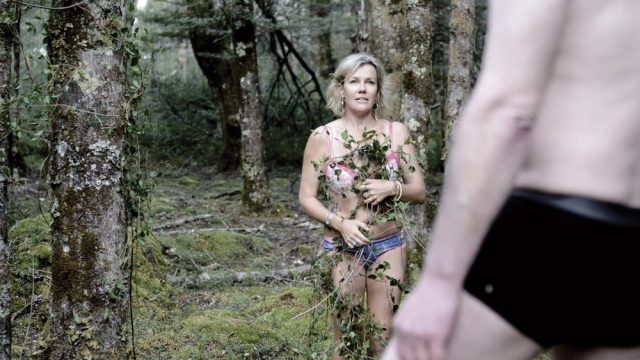 A suscitare un interesse particolare sono i personaggi femminili di Top of the Lake, presentati in tutta la loro complessità e sfaccettatura.
Anzitutto c'è Robin, una detective tornata nella sua città natale – Laketop – per far visita alla madre malata. La donna si ritrova a fare i conti con un amaro passato portato dolorosamente a galla dal ricongiungimento con l'ex fidanzato del liceo, Johnno. Ben presto, nel corso delle indagini sul caso della ragazzina scomparsa, emergeranno inquietanti similitudini con il proprio passato.
Robin sta per sposarsi con un uomo di Sydney, ma l'incontro con Johnno riaccenderà una vecchia fiamma che si era spenta anni prima in seguito a un tragico evento. Si tratta dello stupro della donna da parte di un gruppo di uomini.
Il personaggio di GJ, interpretato da un'iconica Holly Hunter dai lunghi capelli argentei, risulta particolarmente interessante. Sin dal primo episodio viene mostrato questo gruppo di donne in fuga da un passato difficile che si trasferisce in una proprietà nella natura incontaminata per seguire una donna, GJ, considerata una sorta di guida spirituale.
"Viviamo qui fuori, alla fine di questa strada, alla fine del mondo, in un posto chiamato Paradise".
Non solo GJ non è una guru, ma non vuole nemmeno esserlo, e il suo comportamento finisce per sembrare a tratti quasi caricaturale.
Con questo mi riferisco soprattutto al suo atteggiamento nei confronti del gruppo di donne che l'ha seguita. Se queste persone si aspettano delle risposte e anche del conforto da GJ, quest'ultima finisce sempre col disattendere le loro aspettative, dimostrandosi spesso distratta e rispondendo alle loro domande in modo confuso e inconcludente. Come spiega una di loro, GJ si trova infatti in uno "stato mentale diverso".
GJ non ha scelto di essere una guida per queste donne ma, indipendentemente dalla propria volontà, attira persone in difficoltà che pretendono da lei delle risposte.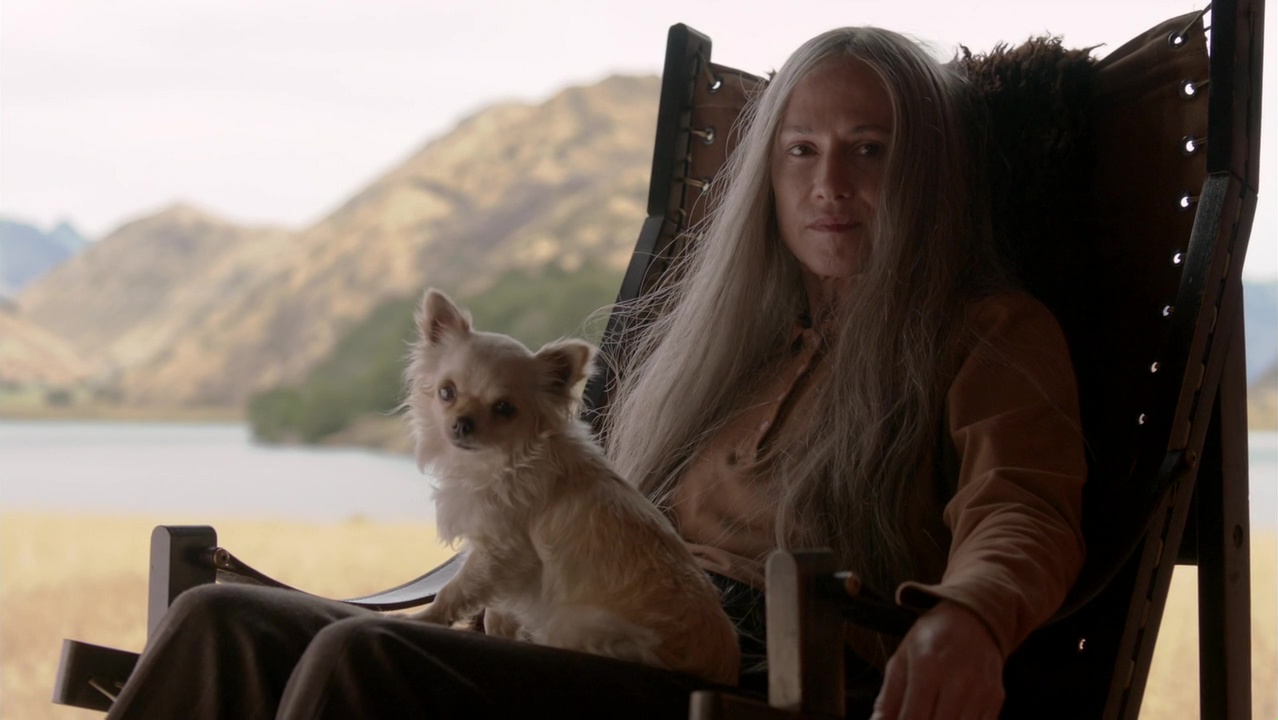 GJ: Il prossimo volo per Reykjavik?
Anita: Um, Islanda. Preferenza di rotta o linea aerea?
GJ: No. Voglio allontanarmi da queste pazze.
Quella che viene rappresentata in Top of the Lake è una società dominata dall'uomo – inteso come individuo di sesso maschile e non come genere umano.
Si tratta dunque di una società maschilista, dove la donna è vista principalmente come oggetto di una – spesso indesiderata –  attrazione di tipo sessuale.
Anche quei pochi individui appartenenti al genere maschile che apparentemente si salvano possono in realtà nascondere segreti inconfessabili; è il caso di Johnno, che confesserà di aver suo malgrado assistito allo stupro di Robin e di essere rimasto inerte per la paura. Oppure possono nascondere un'indole violenta, come nel caso del compagno della madre della protagonista.
Si tratta di una società dove dei ragazzini vengono stuprati letteralmente sotto gli occhi della legge. L'arrivo di Robin farà smuovere le acque e permetterà alla verità di emergere.
Non stupisce che si tratti di una serie di nicchia. Nonostante l'appartenenza a un genere piuttosto diffuso tra le serie tv, Top of the Lake si discosta molto da quelle che sono le principali caratteristiche del crime. La serie contrappone a un ritmo narrativo serrato e scandito da colpi di scena un'atmosfera rarefatta, fatta di lunghe inquadrature dove sembra non succedere niente. E in effetti per molto tempo non accade nulla, se non il sopraggiungere di una sensazione di crescente inquietudine, man mano che i potenziali colpevoli vengono scartati. Perché sì, a Laketop ognuno ha la propria colpa ma sembra che nessuno sia il vero colpevole. 
Ma alla fine il colpo di scena arriva in tutta la sua potenza e ci spiazza. E non ci ha mai fatto tanto male.