Un murales rappresentante il deserto. Una notte stellata. Due poliziotti in servizio in una desolata strada della periferia di Los Angeles. Un uomo, in un'automobile, li osserva da lontano. È questo lo scenario iniziale che ci presenta la prima puntata di Too Old to Die Young, il nuovo prodotto originale di Amazon Prime Video scritto da Nicolas Winding Refn e dal fumettista Ed Brubaker, e diretto interamente dal regista danese. 10 puntate cinematografiche non solo nella durata (mediamente di 90 minuti) ma anche e soprattutto nel formato (girato interamente in single camera) e nelle tempistiche narrative. Immergiamoci dunque nel primo episodio, The Devil, per il quale seguono spoiler.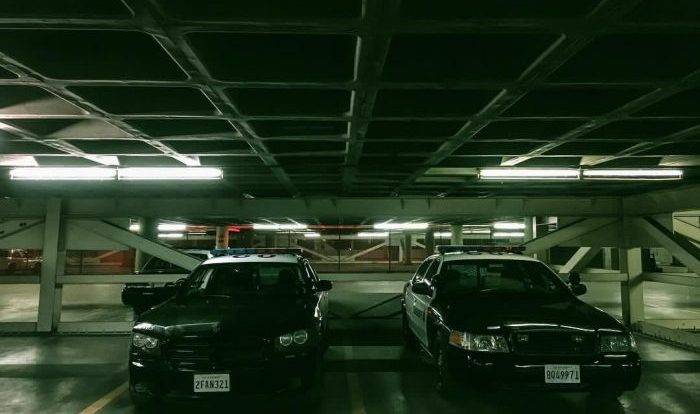 La storia presentataci è una storia di doppi: doppia vita sentimentale, doppia vita criminale. Ma è anche una storia di vite al limite: un limite di legalità spesso e volentieri ignorato e superato.
Entrambe le cose si sintetizzano in un elemento comune: gli specchi.
Continuamente, infatti, la telecamera di Refn indugia sui riflessi. Spesso, tra l'altro, avviene in momenti violenti e oltre il limite. A partire dal selfie fatto dall'agente Johnson poco prima di essere assassinato. 
La trama non è complessa, ma neanche completamente lineare: due agenti, Jones e Johnson sono autori dell'omicidio di una donna, Magdalena, madre di un esponente del Cartello Messicano. La donna, a quanto dice uno dei criminali mandanti (Damian), non doveva essere uccisa, ma uno tra Jones e Johnson non ha eseguito gli ordini correttamente: i poliziotti, infatti, sono corrotti e al servizio della malavita. Ad ogni modo, il Cartello crede che l'assassino sia Johnson. Così quest'ultimo viene ucciso mentre è in servizio, intento a mandare una foto alla sua amante Amanda.
L'omicida è un ragazzo di nome Jesus. 
Alla luce di questa premessa, Martin Jones (interpretato da un imperturbabile Miles Teller) viene risucchiato dalle richieste dell'organizzazione criminale per cui lavora, che lo obbliga a uccidere un membro del Cartello per sdebitarsi dell'errore di aver ucciso Magdalena: infatti, Damian non crede alla versione secondo cui l'assassino sia stato Johnson, ormai morto. L'eticità di Jones è dubbia anche quando osserviamo la sua vita sentimentale: frequenta una ragazza di 17 anni, di cui conosce il padre Theo, personaggio strano quanto inconsapevolmente filosofico.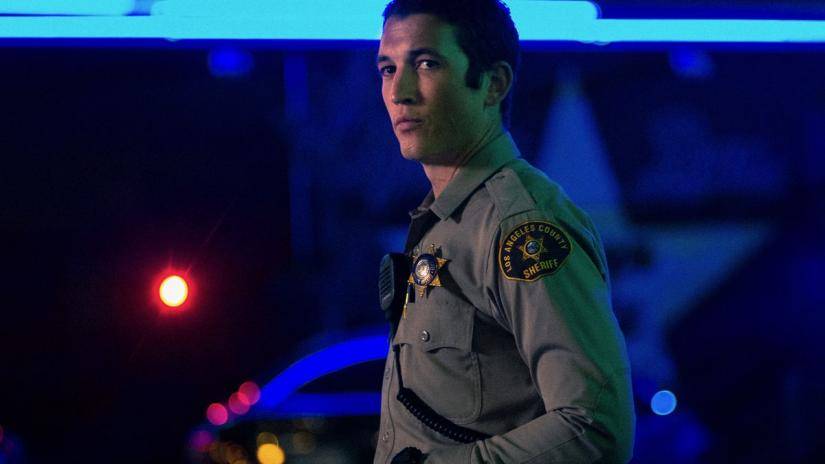 Il protagonista non parla molto (ma del resto non lo fa nessuno in questo primo episodio). Quelle poche parole che dice, però, possono essere molto indicative. Si pensi, ad esempio, che la prima frase che pronuncia è un ordine:
"Do it"
nei confronti di una ragazza fermata con il collega al loro posto di blocco e derubata di 400 dollari dai due poliziotti. Quello che fa spesso è sputare per terra: Jones, infatti, ha il tipico atteggiamento mafioso di chi vuole imporre la sua supremazia con la maleducazione che può derivare da un atto come lo sputo. 
Il pilot della serie è, in ogni caso, pregnante di simbolismo.
Abbiamo già parlato dei riflessi e del riferimento alla tematica del doppio, ma gli spettatori più attenti avranno notato anche una serie di riferimenti ai testi sacri: interessante innanzitutto la scelta di chiamare Jesus e Magdalena rispettivamente figlio e madre, quasi in un tentativo da un lato blasfemo, dall'altro laicamente sacro, di porre l'attenzione sulla presunta relazione che alcuni storici ritengono ci sia stata fra Gesù e Maria Maddalena. 
Ma ancora, come abbiamo detto all'inizio, il deserto può essere un altro riferimento biblico, questa volta però al Vecchio Testamento: esso è spesso e volentieri sfondo e protagonista delle vicende del popolo ebraico, nella sua continua diaspora e riconquista della Terra Promessa. In genere, tuttavia, il deserto può significare aridità e vuotezza, morte e sofferenza: è sempre simbolo di una dura prova da affrontare. Che sia un preludio al tortuoso cammino che attende il protagonista?
Il terzo elemento che può in qualche modo essere riferito ad alcune concezioni religiose lo troviamo in due affermazioni misogine. Prima Johnson afferma, a inizio puntata: 
"Le donne sono il male assoluto".
In seguito, c'è un chiaro richiamo al titolo dell'episodio. Infatti viene detto chiaramente:
"La donna è il diavolo".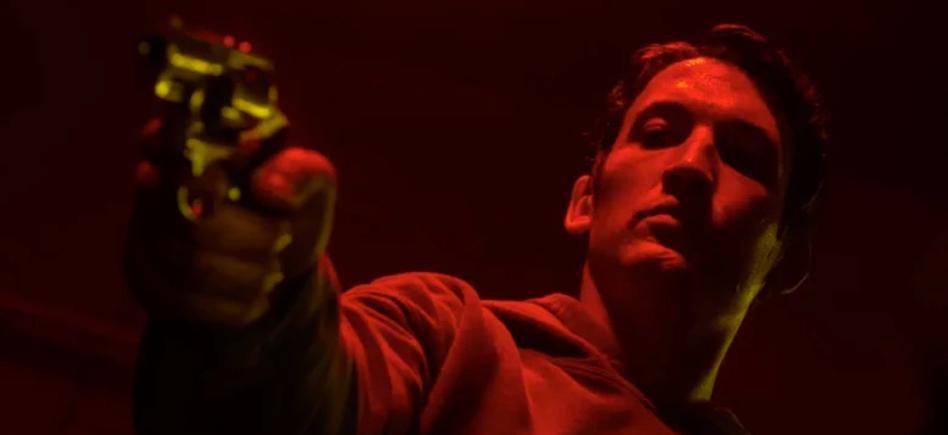 Concezioni bibliche, remote e volutamente espresse da personaggi ovviamente negativi, per permetterci di comprendere il mondo che circonda Too Old to Die Young. Ma questo mondo è anche il nostro, per quanto Refn provi a rendere il tutto, con profondi richiami tecnici alle sue opere Drive e Solo Dio Perdona, estremamente onirico. La lentezza dei movimenti dei personaggi sembra conferire loro un'essenza aulica di cui sono invece sprovvisti. Poi la preponderante sfumatura rosa e blu degli scenari vuole da un lato estraniare lo spettatore dalla realtà, dall'altro farlo immergere nell'ansia dei protagonisti. 
Quello di Refn (e del direttore della fotografia Darius Khondji, che tra gli altri ha lavorato al Se7en di Fincher) è un tentativo evidente di mettere al centro l'estetismo in funzione di un estremismo narrativo che si sostanzia nel minimalismo: Too Old to Die Young, infatti, non sembra particolarmente interessata a raccontare una storia, ma molto più al come raccontarla.
I dettagli che Refn inserisce nei suoi 10 film (perchè non sono puntate di una serie, questo è evidente) sono tutti funzionali a una tecnica narrativa che poco ha a che vedere con i format seriali a cui siamo abituati. Si pensi, ad esempio, al fatto che quando sono inquadrati due soggetti, quello a fuoco è quello che non parla: quasi a volerci estraniare dal contenuto e farci concentrare sul resto. 
Chi ritiene che Winding Refn sia un genio deve vedere Too Old to Die Young. Noi lo faremo. Andiamo fino in fondo per capire dove questo regista ha intenzione di arrivare.