Il creatore dei fumetti dai quali è stata tratta The Walking Dead si è messo all'opera per la produzione di qualcosa di nuovo: 5 Years.
5 Years sarà, come la precedente di Kirkman, una serie post-apocalittica.
La trama racconterà cosa accade durante gli ultimi 5 anni (da qui il titolo della serie) prima che un meteorite si schianti sulla Terra.
Il fumettista di The Walking Dead è anche proprietario di Skybound Entertainment che co-produrrà 5  Years insieme a eOne.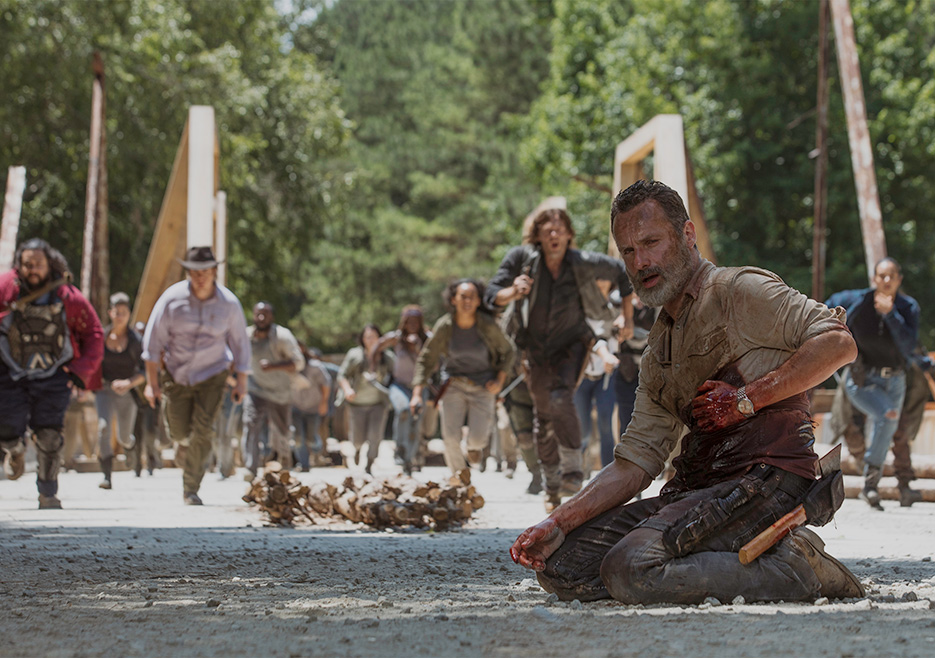 Se questo progetto non sembra niente di speciale vi sbagliate. La particolarità di 5 Years è l'idea alla base di tutta la produzione: in base al paese in cui viene distribuita verrà prodotta una versione dedicata con personaggi esclusivi per ogni nazione e solo con alcuni protagonisti che collegano tutte le puntate.
La distribuzione è ipotizzata per Corea, UK, America Latina, India, Russia, Cina e Italia.
E mentre The Walking Dead continua ad andare avanti con la produzione, Kirkman si impegna per il progetto di 5 Years, un grosso progetto.
La serie infatti per ora è costituita da 5 future stagioni, con la possibilità di essere ampliata ed allungata, mica roba da poco insomma!
In ogni caso Robert Kirkman non sembra preoccuparsene, anzi è molto entusiasta del progetto. Ecco la sua dichiarazione:
"Uno dei nostri più grandi obiettivi alla Skybound è quello di offrire agli autori una piattaforma per creare storie appassionanti. Lavorare su 5 Years è un'esperienza eccezionale perché ci dà l'opportunità di vedere come sceneggiatori e registi di tutto il mondo possano raccontare storie diverse con gli stessi ingredienti. Siamo felici di avere gli esperti di narrativa globale di eOne per questo progetto."
5 Years darà la possibilità di sottolineare come l'immaginazione dei registi e autori sia influenzata dalla cultura del proprio paese.
Chissà se, dopo The Walking Dead, Kirkman abbia fatto di nuovo bingo?