Tempo fa è stata rilasciata una notizia ufficiale in merito all'abbandono di The Walking Dead da parte di Andrew Lincoln (l'abbiamo riportata in questo articolo). L'attore ha interpretato il protagonista Rick Grimes per otto stagioni, sin dall'esordio della Serie. Il motivo di questa decisione riguarda la famiglia di Lincoln. È stato infatti lo stesso attore a fare questa scelta: ha passato troppo tempo lontano dai suoi cari (qui tutto quello che c'è da sapere).
La reazione dei fan a questa notizia ha visto molti contrasti: c'è chi ormai l'ha abbandonata e crede che questo addio sia l'ennesima conferma del recente peggioramento di The Walking Dead, c'è chi è triste e c'è infine chi pensava fosse uno spoiler.
In uno zombie drama come The Walking Dead, difficilmente potremmo aspettarci un ritorno di un personaggio che decide di abbandonare la Serie. Probabilmente vedremo Rick morire, anche se nulla è ancora stato detto.
Ciò che è stato confermato è stato il suo addio. La conferma arriva da Robert Kirkman, creatore dei fumetti su cui è basata la Serie. Ecco le sue parole:
Parliamo di qualcuno che conosco da quasi un decennio, qualcuno a cui voglio bene. È rimasto a lavorare in Georgia, lontano dalla sua famiglia, per così tanto tempo.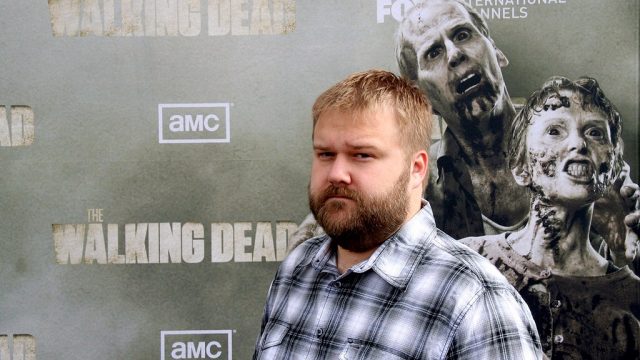 Nelle parole di Kirkman troviamo almeno due conferme: Andrew Lincoln lascerà The Walking Dead nel corso della nona stagione e lo farà per la sua famiglia. Questo addio comporta un ulteriore distacco della storia narrata nella Serie Tv rispetto agli eventi dei fumetti.
Nei nuovi episodi Lincoln avrà tuttavia un ruolo importante, confermato dalla sua posizione centrale nel primo poster ufficiale della nona stagione di The Walking Dead. Per ulteriori dettagli non ci resta che attendere la messa in onda dei nuovi episodi e scoprire il futuro di Rick.