# #
A sentire il nome Nina Dobrev ogni telefilm addicted che si rispetti pensa ad una cosa sola: Elena Gilbert/Katherine Pierce di The Vampire Diaries.
E' inevitabile, per gli spettatori, affezionarsi ad un certo personaggio, ma è sempre interessante vedere che percorso ha fatto l'attore per arrivare fino a quel ruolo che l'ha reso così famoso.
Quindi, in tema di venerdì vintage, il secondo capitolo degli esordi assurdi di oggi è dedicato alla vampira che si è fatta amare ed odiare contemporaneamente. Tutti pronti? Andiamo a scavare nel passato di Nina Dobrev.
# #
Di origine bulgara, Nina cresce con la famiglia in Canada, trasferitasi lì poco dopo la sua nascita. La ragazza dimostra subito una passione per danza, teatro e recitazione, ed è anche per questo che comincia a studiare ginnastica artistica. Direi che questo spiega la maggior parte delle foto sul suo profilo instagram che la vedono in verticale!
A livello lavorativo, poi, la si vede impegnata inizialmente in pubblicità, e solo in un secondo momento intraprende una carriera artistica più seria. Il primo ruolo lo ottiene nel 2006, nel film per la televisione Playing house, tratto dall'omonimo libro. Sempre nel corso del 2006, Nina comincia ad ottenere ruoli più importanti in alcuni film di rilievo. Di questo periodo viene ricordato soprattutto Away from her, film drammatico tratto da un racconto del libro Nemico, amico, amante… A ben guardare, Nina sembra quasi irriconoscibile rispetto ad ora, non credete?
# #
Perdonatemi, ma ancora non riesco a capacitarmi di vederla in una veste dark e punk!
Le sue doti nel campo della danza vengono sfruttate nel 2007, nel film How She Move. Non avrà un ruolo importantissimo, ma Nina Dobrev sa anche muoversi, e pure bene! Nello stesso anno eccola riapparire in un altro film, Too Young To Marry, e qui la si vede rivestire i panni della protagonista. Il film, creato appositamente per la televisione, è una commedia romantica che narra la storia d'amore tra Jessica Carpenter, interpretata appunto da Nina Dobrev, e Max Doyle, a cui da il volto Dillon Casey. Forse vi ricorderete di lui in qualità di stalker di Elena nella prima stagione di The Vampire Diaries.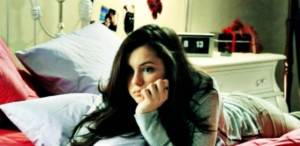 A quanto pare la carriera di Nina nelle serie TV arriva solo più tardi, dato che invece la carriera filmica procede a gonfie vele. Nel 2008 è la protagonista del film Horror L'ora del licantropo. Caratterizzato dal genere horror, nel film Nina interpreta Loren, una giovane ragazza spiata dal suo vicino, ed ovviamente non si tratta di un vicino qualsiasi: è una creatura sovrannaturale assetata di sangue, un licantropo. Diciamo che Nina si sta avvicinando sempre di più alle storie del soprannaturale.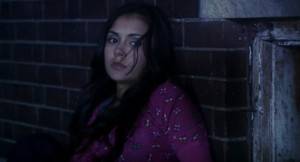 Passa solo un anno, e finalmente anche Nina Dobrev sbarca nel mondo delle serie TV. Nel 2009 riceve il suo primo ruolo come guest star in un episodio di Eleventh Hour, serie americana di genere fantascientifico basata sulla serie britannica del 2006. Non è stata una serie molto fortunata, però, dal momento che è stata cancellata dopo una sola stagione.
Ma guardatela, Nina non somiglia un po' a Bella Swan in questa foto?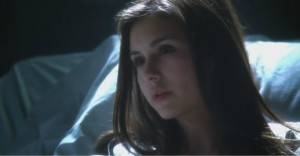 La somiglianza con la protagonista della storia d'amore tra umana e vampiro deve essere stata lampante anche agli occhi di altri produttori, a noi ben noti. Siamo sempre nel 2009, ed è il momento in cui Nina Dobrev viene scritturata per il ruolo che l'ha resa famosa agli occhi di tutti: diventa Elena Gilbert (e in un secondo momento anche Katherine Pierce, e poi Amara) in The Vampire Diaries.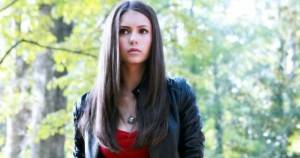 Essendo la protagonista indiscussa della serie, e del triangolo con i due vampiri protagonisti, i fratelli Salvatore, nessuno si sarebbe aspettato di vederla andare via nel 2015. La notizia bomba sconvolse diversi fan, portando tutti a chiedersi come una serie che per sette stagioni era stata incentrata su di lei potesse andare avanti. Da spettatrice disillusa posso dire che la serie ha momenti in cui va avanti bene e momenti no… Solo il tempo potrà dirci se le cose miglioreranno.
Torniamo però a concentrarci sulla carriera di Nina. La sua partecipazione ad una delle serie americane più seguite non le ha certo impedito, comunque, di continuare la sua carriera nel cinema. Siamo nel 2011, e noi la rivediamo nel film The Roommate, pellicola horror che vede la Dobrev recitare accanto a volti già parecchio noti delle serie TV: Leighton Meester (Gossip Girl), Cam Gigandet (The OC) e Danneel Harris (One Tree Hill).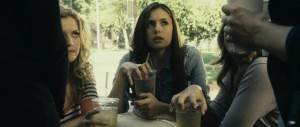 A solo un anno di distanza, nel 2012, probabilmente stanca di prendere parte a film horror/thriller, ritroviamo Nina in una pellicola molto nota e di carattere drammatico: è in fatti la sorella maggiore di Charlie nel film Noi siamo infinito.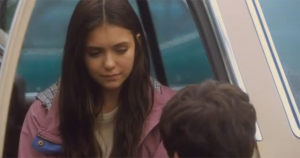 La sua carriera di certo non si fermerà qui! Ora che ha lasciato il ruolo che l'ha resa famosa, la giovane Nina trova aperte davanti a sé diverse porte, una migliore dell'altra. Una delle sue ultime fatiche è sicuramente The Final Girl, commedia a tinte horror. Insomma, Nina è ritornata ad un genere a lei più noto!
Non ci resta dunque che aspettare, e vedere in quali altri progetti la giovane Dobrev si lancerà.
Cara Nina, sappi che i tuoi fan aspettano sempre un tuo ritorno a Mystic Falls… Non deluderli!