Dopo l'annuncio che l'ottava sarebbe stata la stagione conclusiva di The Vampire Diaries, il presidente della The CW, Mark Pedowitz, durante il tour del Television Critics Association Press ha rilasciato un'altra big news sulla serie con protagonisti i fratelli Salvatore.
L'attrice Nina Dobrev potrebbe ritornare nei panni di Elena Gilbert negli ultimi episodi della nuova e conclusiva stagione.
La promessa dell'attrice bulgara fatta alla produttrice esecutiva di TvD, Julie Plec, potrebbe diventare realtà. "Quello che posso dire è che Nina mi promise che sarebbe tornata per il finale. Farò in modo che possa onorare la promessa e sono sicura che anche lei lo voglia fare. Dobbiamo solo capire come, quando e in che modo. Ma sarebbe un vero peccato se non riuscissimo a chiudere la sua storia", con queste parole infatti la Plec aveva dato qualche speranza ai fan durante il Comic-Con di San Diego.
Il ritorno di Elena nella serie potrebbe essere una degna conclusione per The Vampire Diaries dato che lei è stata la protagonista principale e che per sei intere stagioni le avventure "vampiresche" di Mystic Falls hanno ruotato intorno al suo personaggio; ma tra la CW e la Dobrev non scorre buon sangue. Gli accordi tra le due parti si stanno rivelando più complicati del previsto, ma Pedowitz tenterà di tutto pur di riavere Nina nella serie.
"Ci piacerebbe riavere Nina. Era grandiosa per The CW. Era parte integrale di The Vampire Diaries. La nostra speranza è che torni, ma se non dovesse accadere, ci sarà un grandissimo finale di stagione per tutti gli amanti della serie", dice fiducioso Pedowitz.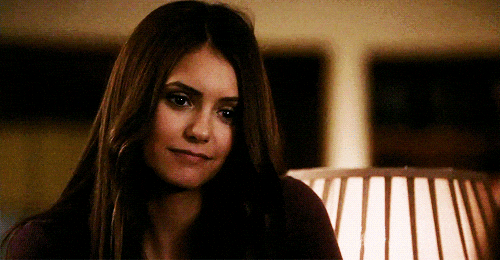 Nel caso che la Dobrev declinasse l'invito e venisse meno alla sua promessa, i produttori della serie hanno già pensato ad un finale alternativo, ma comunque grandioso, e degno di questa serie. L'ottava stagione andrà in onda dal 21 Ottobre sul network statunitense The CW: i Salvatore and company avranno a che fare con un nuovo villain più letale di tutti quelli già incontrati nel corso delle sette stagioni, un essere mitologico paragonabile al demonio. Elena Gilbert si unirà a loro per sconfiggerlo o no? Non ci resta che aspettare..