The vampire Diaries nasce nel 2009 da Kevin Williamson e Julie Plec ed è basata sulla serie di libri di Lisa Jane Smith. Fa la sua comparsa nel periodo dello scintillante Edward Cullen, sfruttando l'ondata di amore verso i vampiri che in quel periodo erano il sogno proibito di tutte le ragazzine.
Siamo oramai all'ottava nonché ultima stagione di The Vampire Diaries e dopo tutti questi anni ci sono cose che ancora non ci spieghiamo.
1) Le innumerevoli doppleganger

Possibile che la maggior parte dei personaggi è interpretato da Nina Dobrev? Non fraintendetemi, sono una sua fan anch'io, ma non per questo la farei fare da protagonista, antagonista e personaggi secondari tutti insieme. Poco ci mancava che la serie diventata un dialogo/monologo tra le varie identità di Nina. Per fortuna sono stati fermati dall'abbandono dell'attrice. Fossi stata in lei, avrei sicuramente sofferto di crisi d'identità!
2) Jeremy e il tocco della morte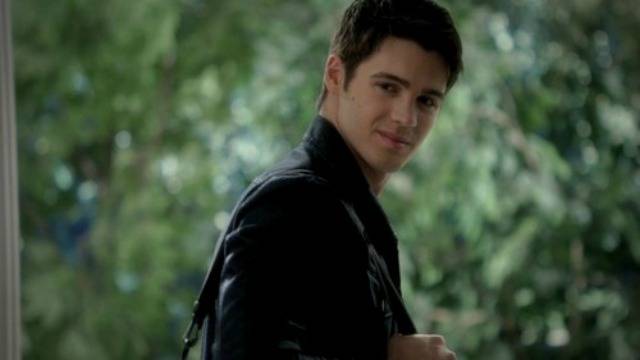 Figlio mio ma una benedizione no? Tutte le sue ragazze sono morte o almeno lo sono state. I genitori? Morti. Zia Jenna, ovvero la tutrice? Morta. Zio John? Morto. Alaric? Morto (anche se è resuscitato). Lui stesso è morto e tornato indietro. Fossi stato in lui avrei messo fine alle mie sofferenze togliendomi di mezzo. Ah, l'ha fatto? Menomale! Ci dispiace non vedere più Steven R. McQueen in The Vampire Diaries ma credo che la popolazione di Mystic Falls sia più al sicuro senza di lui.