La canzone Consequences di Camila Cabello descrive perfettamente la relazione tra i due protagonisti della serie The OC, Ryan Atwood e Marissa Cooper. Il loro amore, fin dai primi episodi, si rivela essere travolgente e autentico, ma destinato a consumare entrambi. E, come tutti gli incendi che divampano inarrestabili e indomabili, alla fine rimangono solo cenere e distruzione. Questi due amanti sventurati sanno che giocando con il fuoco si rischia di bruciare e… di distruggere le abitazioni tipo.
La loro relazione era già nata sotto una cattiva stella. Hanno raggiunto l'apice e hanno superato difficoltà insormontabili. Ma hanno anche toccato il fondo, più e più volte. Erano due cuori infranti, i cui angoli smussati combaciavano alla perfezione, ma impossibili da tenere insieme. Troppe difficoltà si sono frapposte tra loro, cominciando da Luke, passando per Oliver e Teresa fino ad arrivare alla morte di Johnny e l'incapacità di reagire di Marissa. E così abbiamo assistito al loro lento e inarrestabile declino.
Hesitation, awkward conversation
Running on low expectation
every siren that I was ignoring
I'm payin' for that…
Ma torniamo a quando tutto è iniziato: a quell'incontro e a quella presentazione unica e che ancora ci fa stringere il cuore.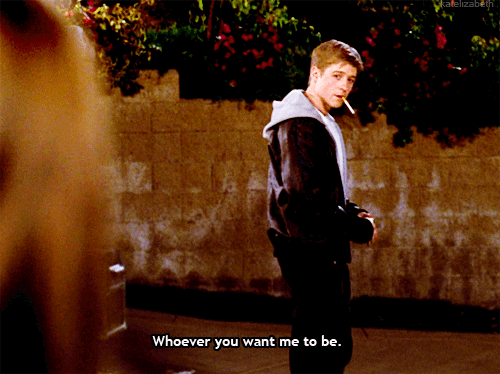 Fin da questo istante abbiamo capito che erano destinati a stare insieme. L'apparentemente perfetta principessina di Newport aveva trovato l'anima gemella nel teppista di Chino. L'incontro di due personaggi provenienti da mondi diversi, ma che solo insieme avrebbero potuto trovare la forza necessaria per realizzarsi. E in fondo era esattamente così, ma nessuno avrebbe potuto immaginare che fossero anche l'uno la debolezza dell'altro. E incontrandosi avrebbero vissuto la loro storia d'amore più intensa, ma che avrebbe avuto conseguenze devastanti sulla vita di entrambi.
Loving you was sunshine, safe and sound
A steady place to let down my defenses
But loving you had consequences…
Da quel primo incontro Ryan e Marissa ne hanno passate tante, ma chi ne è uscita davvero devastata è stata proprio quest'ultima. Fin dall'inizio di The OC scopriamo che la vita della ragazza non era davvero invidiabile come poteva sembrare. Apprendiamo dei problemi economici del padre e dell'ambizione della madre Julie che, pur di non perdere la casa, decide di divorziare e dividere la famiglia. E, purtroppo, vediamo che la soluzione ai suoi problemi con i genitori e alla delusione per il tradimento dell'ex ragazzo Luke era sempre una bottiglia di liquore. L'unico in grado di tirarla fuori dalla sua disperazione era Ryan.
Sono stati l'uno l'ancora di salvezza dell'altro, ma non è bastato. E ogni volta che i due litigavano o si allontanavano, la nostra Cooper non riusciva ad andare avanti senza bere alcol. La ritroviamo così all'inizio della seconda stagione: perennemente ubriaca. Solo il ritorno di fiamma tra lei e Ryan la farà stare meglio. Ma di nuovo la situazione precipita e Marissa è costretta a sparare al fratello del proprio fidanzato per salvare la vita a quest'ultimo.
L'espulsione da scuola e la morte improvvisa di Johnny fa precipitare di nuovo Marissa nello sconforto e la allontana definitivamente da Ryan.
Dirty tissues, trust issues
Glasses on the sink, they don't fix you
Lonely pillows in a stranger's bed…
Amare Ryan ha avuto conseguenze devastanti sulla vita di Marissa, perché nel momento in cui lui non poteva esserle accanto, lei finiva per circondarsi di compagnie poco raccomandabili. Tentava di riempire con pericolose distrazioni il vuoto che avvertiva e che, in fondo, sapeva solo Ryan avrebbe potuto colmare. Ma per loro comunicare era sempre stato difficile e l'incapacità di esprimere i propri sentimenti aveva eretto un muro troppo solido per essere abbattuto. Come una calamita, Marissa attirava i guai e Ryan veniva attratto da lei. Non c'è stata una sola volta in cui lui non sia riuscito a salvarla o non l'abbia tirata fuori da un periodo disastroso. Eccetto l'ultima.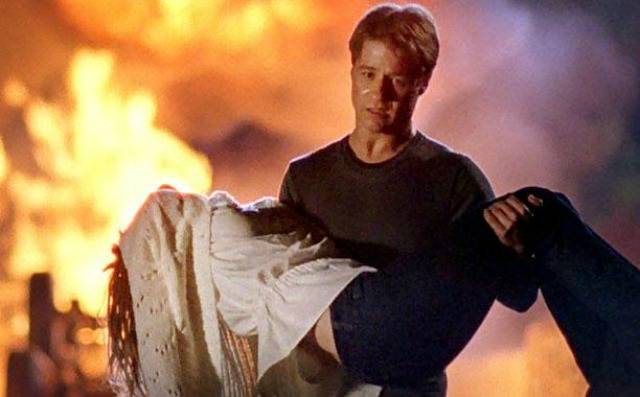 Ma cosa sarebbe accaduto se Ryan non fosse mai entrato nella vita di Marissa?
Sicuramente vi sarà capitato di chiedervelo. Di pensare a come avrebbe vissuto la sua vita Marissa senza Ryan e i successivi problemi. Di supporre che, forse, non sarebbe mai morta. Ma a questi interrogativi risponde proprio The OC con il settimo episodio della quarta stagione, in cui Ryan e Taylor, caduti dal tetto, finiscono in un universo parallelo in cui i Cohen non hanno mai adottato il protagonista. Ma anche in questa realtà alternativa, Marissa non c'è più: si è suicidata in un vicolo di Tijuana nel 2003. Ed è in quel preciso momento che realizziamo che la vita di Marissa era già segnata e che, anzi, Ryan le ha regalato altri tre anni di vita meravigliosi.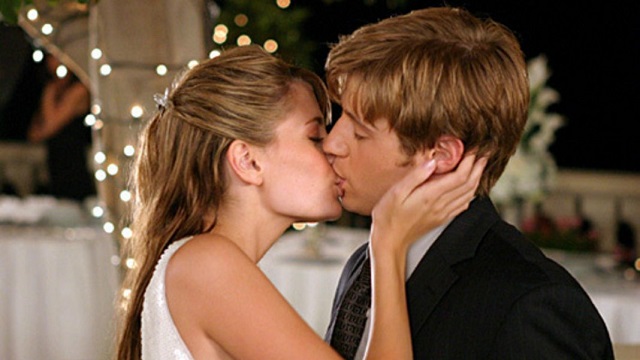 Il loro amore era troppo profondo e sincero per essere spento, ma era anche troppo devastante per essere vissuto. Entrambi sapevano di aver trovato l'anima gemella, ma forse era giusto che ognuno trovasse la forza di trovare la propria strada senza essere risucchiato dai problemi dell'altro. La loro è stata una relazione travagliata e gli effetti che ha avuto sono notevoli, ma non del tutto negativi. Ryan e Marissa hanno scoperto cosa vuol dire amare senza remore. Hanno imparato dai loro errori e sono cresciuti, insieme.
Per soli tre anni, ma intensi...
Loving you will still takes a shot at me
From loving you was sunshine, but then it pour
And I lost so much more than my senses
'Cause loving you had consequences…