ATTENZIONE, SPOILER SULLA SECONDA STAGIONE DI THE MORNING SHOW
Alex Levy aveva vissuto in un limbo per quindici anni. Il suo risveglio inizia quando Mitch Kessler, suo partner al The Morning Show e "marito" televisivo, viene accusato di molestie sessuali e licenziato. Ecco, finalmente è arrivato il suo momento per brillare, per uscire una volta per tutte dall'ombra del suo famoso collega ed esplodere in tutta la sua potenza, diventando la leader del programma a cui ha dedicato la sua intera esistenza. Perché per The Morning Show ha sacrificato l'amore, la famiglia, le amicizie, la sua identità, il suo essere donna. Solo per significare qualcosa nel mondo. Lei, emblema della donna gelida e calcolatrice al potere, spietata quanto i giornalisti maschi e due volte più intelligente, è l'archetipo della Guerriera-Ombra che farebbe di tutto per restare in cima alla catena alimentare, persino chiudere un occhio sul comportamento scorretto verso quelle stesse donne per cui dovrebbe mostrare solidarietà e protezione.
Certo, Alex non è una bella persona. Forse molto tempo fa sì, ma il mondo di The Morning Show non gliel'ha mai concesso davvero.
Dominato dagli uomini, le donne sono messe l'una contro l'altra per arraffare l'ultimo pezzo di torta e devono sforzarsi due volte per ottenere la metà dei colleghi maschi. Costrette spesso a nascondere le proprie debolezze, indossano una maschera di cera quotidianamente, così da sfuggire a quel lato troppo umano per paura di mostrare le proprie emozioni. Vince il più forte, il vulnerabile soccombe, anche se sono loro stesse. Alex, infatti, si odia perché ha sempre saputo di Kessler, anche se continua a ripetersi il contrario. Sa di aver retto il gioco di Mitch, aiutandolo a diventare il numero uno, sempre un passo indietro: troppo attenta a rispettare i requisiti femminili dal patriarcato, è rimasta sulla porta, ha fatto finta di non vedere e di non sentire, proteggendo il villain travestito da eroe.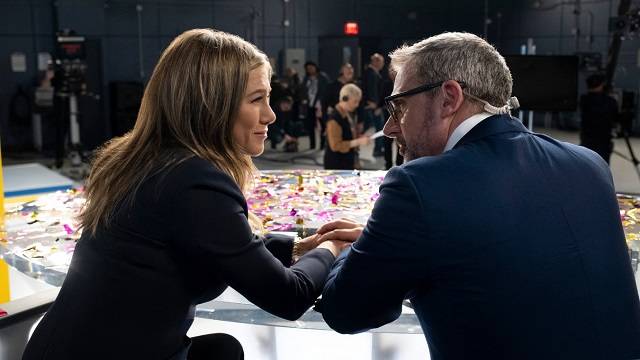 E ora ha paura che la scure del boia si abbatta pure su di lei.
Il terreno cade sotto i suoi piedi, lo smarrimento non fa che aumentare, soprattutto quanto il network decide di affiancarle una giornalista più giovane. Perché se un uomo con l'età acquista fama e potere, per una donna succede l'esatto opposto. In fondo, anche se ha lottato con le unghie e con i denti per avere voce in capitolo, ogni cosa è in mano ai suoi capi. Ovviamente uomini.
Proprio loro, dopo lo scandalo, chiedono a quella giornalista nevrotica, stressata, egocentrica e dedita alla bottiglia di gestire una situazione impossibile.
Lei deve essere il cambiamento che vogliono loro, diventando la numero uno di The Morning Show senza avere il controllo della situazione. Infatti, nonostante il potere e l'influenza accumulati, è esclusa più volte dalla stanza dove vengono prese le decisioni, sottovalutata e risentita. In lei si personifica la paura di molte donne: non importa quali livelli di successo potrebbero raggiungere, la loro vita e la loro carriera non sono nelle loro mani. E allora, come dice la la stessa Alex, "A volte le donne non possono chiedere il controllo, devono prenderselo": lo fa annunciando Bradley Jackson come sua co-conduttrice, trasformandola in una pedina di un gioco di potere più grande di lei.
Da quel gesto estremo, Alex tenta di cambiare le cose da dentro, reclamando quello che era riuscita a conquistarsi e pretendendo il diritto di mettersi al timone del suo show. Perché, in fin dei conti, quello che i suoi capi non capiscono è che:
"La divisione notizie è bloccata dal mio programma. E l'unica cosa che ci tiene a galla sono io. Perché indovina un po'? L'America mi ama. E quindi, possiedo l'America. Sembra piuttosto semplice ma così facile da dimenticare per voi ragazzi".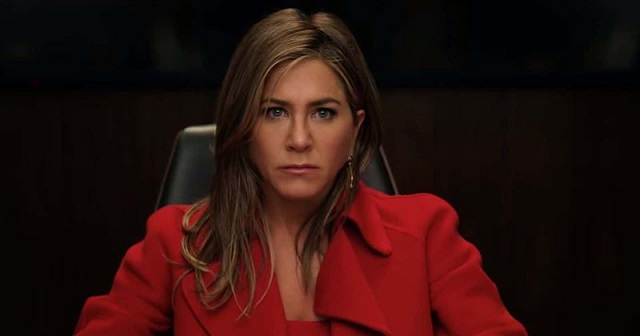 Ed è vero, l'America è sua, soprattutto dopo il discorso contro l'abuso di potere di Fred Micklen e la presa di posizione sul caso Kessler. Lei diventa il volto del cambiamento perché è proprio grazie alle Alex Levy che smettono di tacere, ai produttori che non si girano più dall'altro lato, all'ultimo dei giornalisti che non fa più finta di nulla, che forse un giorno queste violenze potranno finire. Ma desidera davvero cambiare le cose? O è solo un'altra delle sue mosse? Il suo scappare, del resto, è sospetto. E poi, anche quando diviene un'eroina femminista celebrata da tutti, quando proprio quei capi che le volevano togliere il potere la richiamano strisciando, c'è qualcosa che non quadra.
Con il potere arrivano le responsabilità e pensante è la corona sulla testa di chi la porta, soprattutto per chi ha scheletri nell'armadio, soprattutto per chi non controlla più la sua immagine.
È paralizzata dal senso di colpa, dalla vergogna e dall'ansia: tutte emozioni che si personificano in quel mal di schiena che le fa perdere la moderazione del dibattito. Perché ormai, con l'uscita imminente del libro di Maggie Brenner, non può più fare la vittima, ignorare la sua complicità e il fatto che ha distrutto donne per promuovere la carriera o soddisfare i propri impulsi. Nonostante ci provi. Infatti non vuole curarsi perché sta ancora cercando di evitare di affrontare le proprie esperienze, sia fisiche che mentali. Cerca scorciatoie apparentemente più facili ed estremamente egoistiche, come volare in un'Italia in piena prima ondata e violare la quarantena di Mitch, solo per spingerlo a mentire sul loro rapporto. Perché essere destituiti dal trono e cancellati dalla tv è peggio della morte.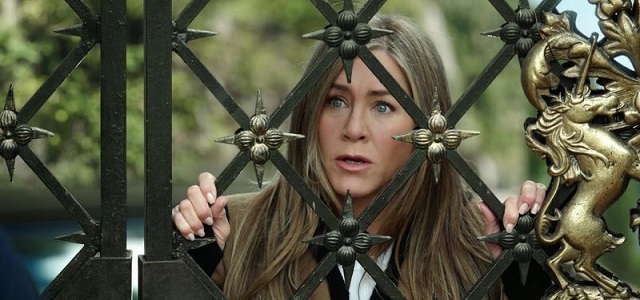 Qualcosa, però, si muove dentro di lei. Inizia a rendersi conto che il suo modo di vivere l'ha lasciata sola e i castelli in aria, le illusioni e le bugie che continuava a ripetersi crollano definitivamente.
Ed è riprendendo il suo ruolo al The Morning Show che ha ancora l'opportunità di portare un cambiamento, di abbandonare l'ombra della Guerriera e abbracciarne i lati positivi. O almeno di provarci. Scusarsi con Bradley è un primo passo. Condurre il notiziario con Laura Peterson le permette di chiarire con lei, ammettendo le sue colpe sulla fuoriuscita di notizie della sua omosessualità e scusandosi. È come se, nel mezzo di quella conversazione, avesse capito che la persona che è diventata in tutti questi anni non è più quella che vuole essere. Bradley l'aveva visto, nonostante i loro scontri, e la difende di fronte a una Maggie che continua a ritrarre Alex come la metà della mela marcia di Mitch. Abbandonato il suo senso di autoconservazione, le sue emozioni sono venute a galla: la vera Alex è riaffiorata, quindi perché trattarla ancora come il problema?
Durante il suo elogio al funerale di Mitch, racconta di come quest'ultimo stesse mostrando rimorso per le sue azioni e in parte è vero. Ma non sta davvero parlando di lui: era Alex che voleva essere ricordata per la sua capacità e volontà di cambiare, sé stessa e il mondo, caricandosi un peso sulle spalle che alla fine l'ha portata alla cancellazione, a perdere tutto. Persino la salute.
LEGGI ANCHE – 7 curiosità su The Morning Show