Questo sabato in Italia ha avuto inizio la settimana dei Gay Pride estivi. Da Roma a Bologna, da Reggio Calabria a Pavia, da Torino a Siracusa, moltissime città italiane ospiteranno le parate e mostreranno il loro appoggio alle comunità LGBTQ di tutto il mondo. Perché, quindi, non proporvi una serie tv che in questa comunità ha il nucleo della sua storia? No, non sto parlando di Sense8 (leggi qui per il gran finale) ma di una serie altrettanto bella, anche se sottovalutata da molti. Si tratta di The L Word, un must per gli appassionati del genere.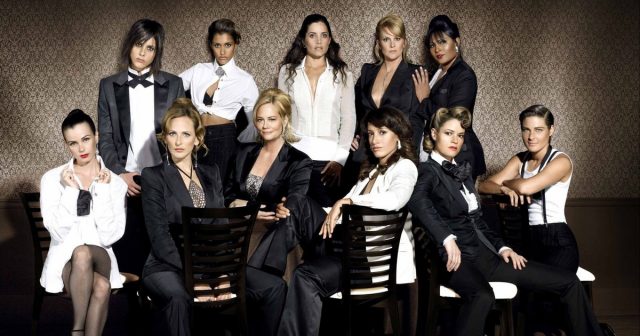 La serie è composta da 6 stagioni andate in onda sulla rete statunitense Showtime dal 2004 al 2009. Prodotta da Ilene Chaiken, è stata trasmessa in Italia sui canali La7, La7d, Jimmy e Sky Vivo. Nel 2017 la serie è stata rinnovata per una settima stagione che, dopo essersi fatta attendere, andrà in onda a fine 2019.
Ma chi sono i personaggi di The L Word?
Ambientata nel quartiere di West Hollywood, a Los Angeles, The L Word ruota intorno alle storie di tanti personaggi femminili, tutti allo stesso modo protagonisti, che si intrecciano tra loro, dando vita a un'incredibile varietà di situazioni e relazioni amorose.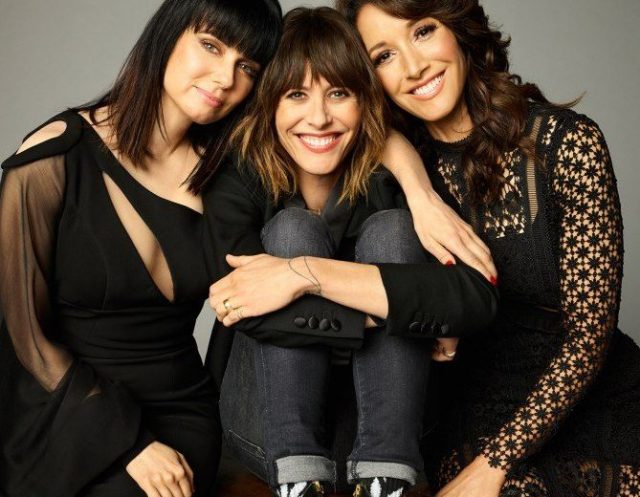 In primo piano sono le vicende di coppia di Bette (Jennifer Beals) e della sua compagna Tina (Laurel Holloman), tra convivenza e maternità. Poi abbiamo la vita di Shane (Kate Moennig), "sciupafemmine" alla continua ricerca di momenti di passione, i turbamenti di Jenny (Mia Kirshner), dapprima insicura scrittrice eterosessuale, poi donna omosessuale esuberante e sicura di sé; le vicende di Alice (Leisha Hailey), solare giornalista bisessuale e Dana (Erin Daniels), tennista professionista con una paura folle di fare coming out.
Eppure non finisce qui! Ognuna di queste donne entra in contatto con molte altre e, per avere una chiara prospettiva dei loro rapporti, fondamentale è The Chart. Si tratta di una rete di collegamenti creata da Alice per monitorare i legami tra un personaggio e l'altro. La giovane donna è convinta, anche solo con pochissimi nomi, di poter creare infinite connessioni, unendo con una linea le sue amiche alle donne o agli uomini con cui hanno avuto una relazione.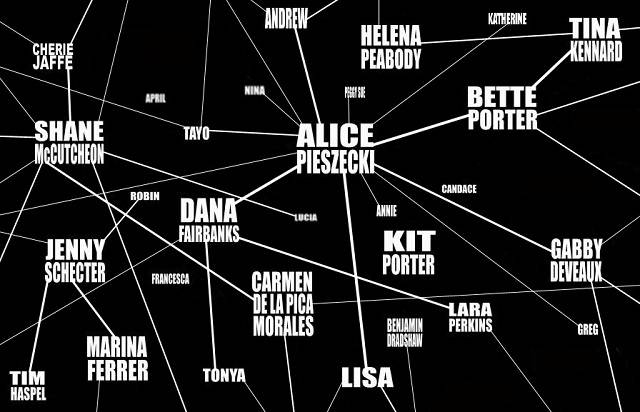 Non potrete non amare The L Word
È proprio questo che contribuisce a rendere affascinante l'universo di The L Word. Quando inizierete la serie non riuscirete più a smettere di guardarla; non potrete fare a meno di innamorarvi della bellissima e sensuale Carmen (Sarah Shahi), o di rimanere stregati dal carattere e dal fascino di Marina (Karina Lombard), o di provare un sentimento di odio-amore per la narcisista e bugiarda Jenny Schecter. Questa serie riesce a descrivere con naturalezza i mille volti della donna dipingendola nella sua quotidianità, nelle situazioni più difficili e dolorose, ma anche in momenti intensi di passione, con scene di sesso che poco lasciano all'immaginazione.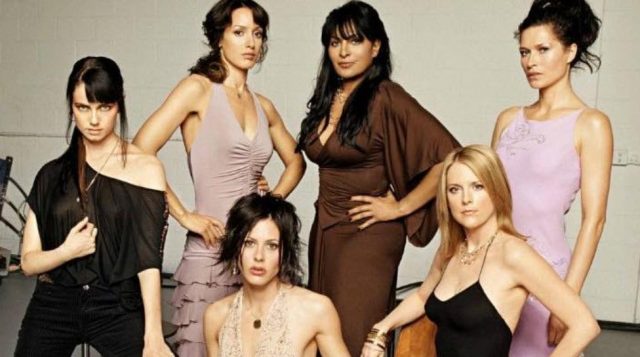 The L Word è realistica, decisa, senza veli, e rappresenta una finestra insolita sull'universo sessuale femminile. In particolare vedremo le vicende della comunità di donne omosessuali che ruota intorno ai locali di West Hollywood (come il Planet o lo SheBar). Il titolo della serie è di per sé indicativo, in quanto 'the L word' ('la parola con la L') era un termine già diffuso dagli anni '80 per riferirsi a una donna omosessuale. In più, ogni puntata di questa serie, a eccezione del pilot, presenta un titolo che inizia con la lettera 'L'.
È un peccato che la serie della Chaiken non abbia riscosso il successo che meritava durante questi anni ma forse, in attesa della nuova e tanto desiderata settima stagione, ci sarà l'occasione per molti di conoscerla e amarla, come specchio delle proprie paure o dei propri sentimenti.