Ci sono serie tv che aspettiamo con grande ansia, carichi di aspettative e speranze. A volte si rivelano all'altezza, altre purtroppo si rivelano ben al di sotto dello standard previsto. E poi c'è quella categoria di prodotti, a cui appartiene anche The I-Land, che fin dal primo momento odorano di terribile flop. Nulla di personale, ma purtroppo le premesse bastano per farci tentennare: a volte la trama, a volte gli attori scelti, a volte l'adattamento completamente fuori luogo. Anche se decidiamo di guardarle per dar loro una possibilità, le nostre previsioni si rivelano tragicamente corrette.
Ecco The I-Land e altre serie tv che fin dall'inizio sapevamo sarebbero state un disastro!
1) Pretty Little Liars – The Perfectionists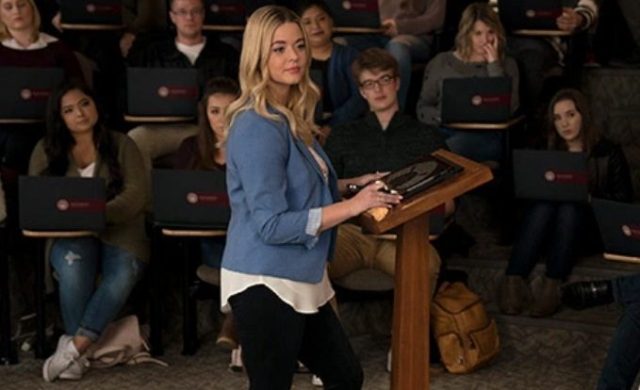 La nuova serie basata sui libri di Sarah Shepard e che vedeva Marlene King come produttrice ha avuto vita breve. E non ci meravigliamo. Già nel 2014 avevano tentato uno spin-off di Pretty Little Liars, ovvero Ravenswood, che trasportava in un contesto nuovo gli storici personaggi già apprezzati dal pubblico. Ma anche in questo caso il duo Alison-Mona non ha convito gli spettatori e molti erano scettici ancor prima che venisse rilasciato il primo episodio. Pretty Little Liars ci ha trasportato in un universo fatto di vendette e amicizia, omicidi e sacrifici e durante il percorso, talvolta, ha dimenticato la credibilità. Ma se avevamo accettato la vena trash che la caratterizzava, non eravamo pronti a una copia più macabra e altrettanto inverosimile.
Pretty Little Liars – The Perfectionists era già finita ancor prima di iniziare.