The Handmaid's Tale ci ha mostrato in più di un'occasione quanto ogni male abbia origini ben precise. Un po' come quel principio che fa sì che a ogni azione corrisponda una reazione uguale e contraria. Abbiamo esplorato le storie di ogni protagonista, scoprendo per ognuno di essi le ragioni del proprio ruolo dentro e fuori Gilead. In quest'ottavo episodio di The Handmaid's Tale 3 ci addentriamo finalmente in quelle di Zia Lydia, personaggio cardine della serie fin dal primo episodio. E ancora una volta abbiamo modo di riflettere sulla complessità dell'essere umano. In questo caso facendo attenzione a una nuova sfaccettatura delle dinamiche relazionali: l'inadeguatezza. O meglio la sensazione di inadeguatezza.
Zia Lydia rappresenta infatti lo specchio di una società che ha fatto della "percezione" delle emozioni l'essenza dei sentimenti stessi.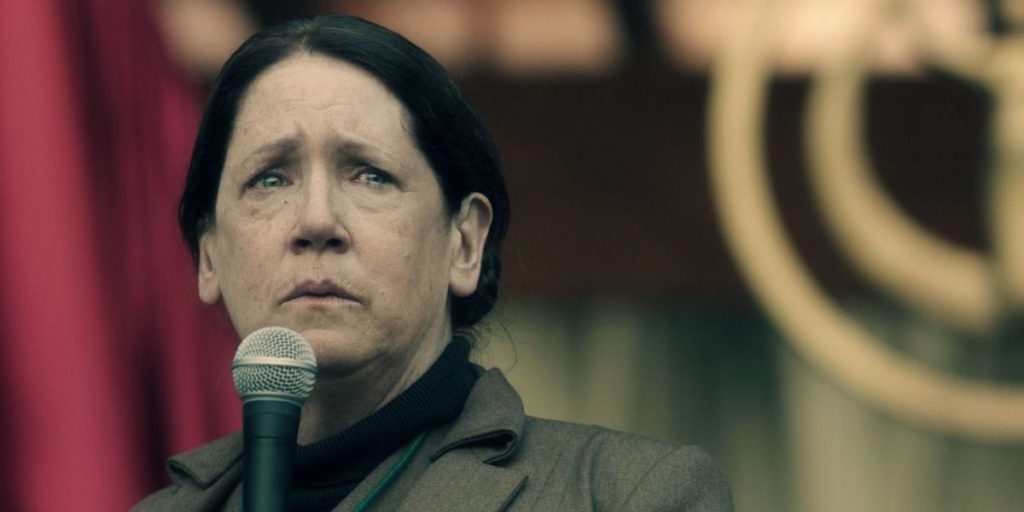 Lydia Clements, maestra di scuola elementare, è stata una vittima della società delle apparenze. Una società che imposta regole di comportamento non scritte a comando delle relazioni umane e sentimentali. Le stesse regole che decidono chi sia figo abbastanza da meritare amore e approvazione e chi invece sia un semplice disadattato. In quella società Lydia è una disadattata. O perlomeno crede di esserlo. Perché in quello specchio rotto da pugni colmi di frustrazione ha visto solo l'immagine percepita di se stessa. E quell'immagine, ai suoi occhi, traboccava di vergogna e rifiuto della sua persona. Lydia non è bella, non è femminile, non è sentimentalmente intraprendente. È una donna insicura, devota e tradizionalista, che cela dietro la propria solitudine la sensazione di non essere "abbastanza" per una società che ha sdoganato l'indipendenza e la libertà delle donne.
Quest'episodio di The Handmaid's Tale è la parabola della pericolosità di quella percezione falsata di inadeguatezza.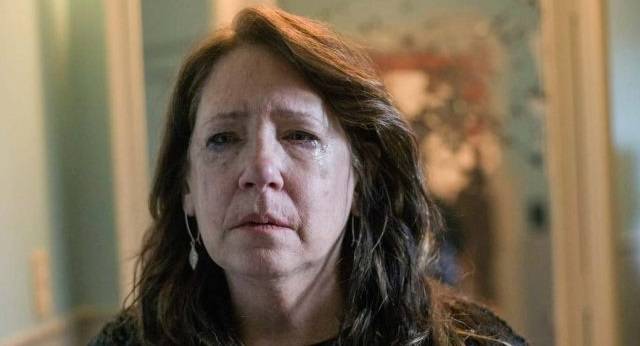 È la storia di un tentativo di ribellione da parte di Lydia e della sua delusione. Ma è anche una storia di deresponsabilizzazione. Una tendenza umana che in questo caso ha dato origine a ciò che abbiamo visto in Unifit: la vittima che reagisce diventando carnefice. La vittima che incolpa altre vittime usando i concetti di "provocazione" e "cattiva influenza" a mo' di giustificazione. È singolare infatti che l'episodio inizi mostrando la differenza di reazione tra le ancelle e Zia Lydia, quando è il momento puntare il dito verso un colpevole. Le ancelle, incolpando Dimatthew dell'impiccagione della marta dei McKenzie e della partenza di questi assieme ad Hannah, bullizzano la compagna. Alla richiesta di perdono avanzata da Janine, June spiega con logica e semplicità perché Dimatthew fosse causa del suo mal.
Ma quando Zia Lydia fa procedere June alla "testimonianza" torniamo alle radici del sistema di Gilead e del sistema di valori della donna stessa. Un sistema che vede nelle donne nient'altro che delle provocatrici, causa diretta delle pulsioni maschili. Le stesse che portarono allo stupro di Janine, confessato dalla stessa durante la sua testimonianza nella prima stagione. La gogna e la colpevolizzazione forzata tornano prepotenti in questa terza stagione della serie. Zia Lydia vede – come anche il regime – nelle donne nient'altro che delle peccatrici da biasimare. Ai suoi occhi la morte di quella marta non è colpa di chi le ha messo il cappio al collo, ma di chi l'ha indotta in tentazione. June, in questo caso. Un modo alquanto semplice di convivere con le proprie responsabilità.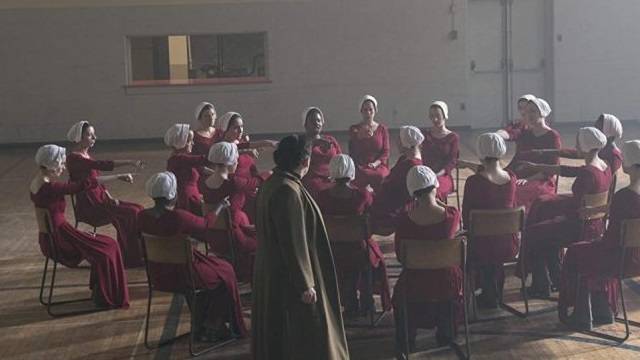 The Handmaid's Tale ci mostra quanto automatico sia incolpare gli altri di cattiva influenza per coloro che rifiutano se stessi. Coloro che, percepita la propria inadeguatezza, si rifiutano di affrontarla.
È così che Lydia Clements diventa Zia Lydia. Una donna che ha deciso di chiudere in un cassetto deludenti tentativi di mettersi in gioco, per dar spazio a un dito puntato verso l'altro. Verso una madre single colpevole di flirtare con altri uomini. Comportamento inappropriato agli occhi della nuova Lydia. Verso June, colpevole di aver indotto al peccato e quindi alla forca qualcun altro. E verso chiunque non rientri ai suoi occhi in quei perversi parametri di rispettabilità imposti dal fanatismo religioso.
Che Lydia Clements fosse davvero sentimentalmente inadeguata o no non sta a noi giudicare. Come non stava a quella società, rappresentata dalla giovane madre del piccolo Ryan, contro cui ha sfogato tutta la sua frustrazione. Ma a noi osservatori resta la possibilità di riflettere sulle conseguenze del senso di inadeguatezza creato da quella stessa società. E la possibilità di giudicare chi sia il colpevole delle ingiustizie sociali pre-Gilead e del successivo orrore del sue regime.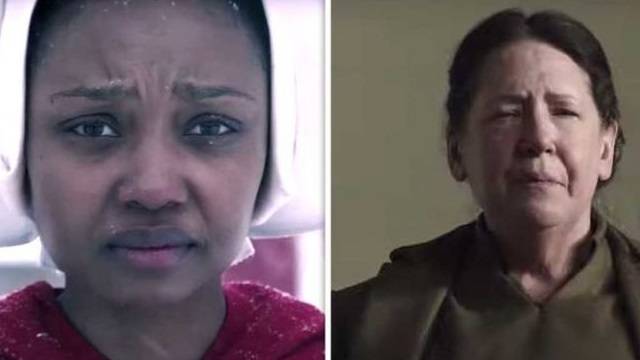 Anche in questo caso The Handmaid's Tale non fallisce. Ci regala nuovi punti di vista. E un episodio denso di riflessioni su temi non troppo lontani dalla realtà (qui potete leggere cosa ne pensa in merito Elisabeth Moss).
La percezione della donna in una società maschilista. L'influenza negativa di una religione che demonizza la sessualità e la libertà. Che istilla nelle persone un senso di vergogna in grado di danneggiare lo sviluppo emozionale tanto quanto le regole comportamentali imposte dalla società. La deresponsabilizzazione del carnefice che agisce per un presunto bene superiore. E quella dell'uomo, che vede nella donna solo peccaminosa provocazione, incolpandola delle conseguenze della sua bestialità. Una dinamica che alimenta da sempre la cultura dello stupro. La polemica sociale di The Handmaid's Tale non delude neanche in questo caso. Lo stesso però non si può dire della struttura generale della serie.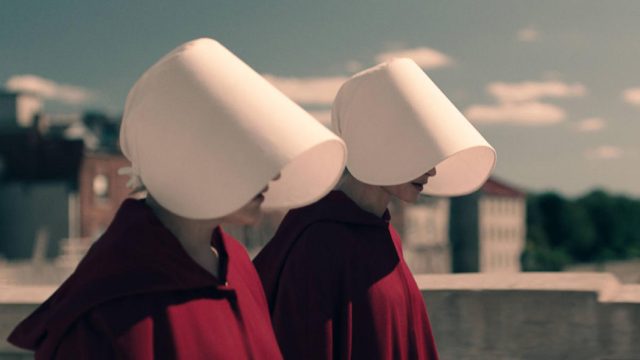 La coerenza generale della serie perde terreno e mostra sempre più i limiti della sua nuova scelta narrativa. La sceneggiatura segue infatti diversi filoni, ma non riesce a far quadrare tutto lasciandosi sfuggire molto della vecchia compattezza. Dopo l'improvviso cambio di direzione intrapreso da Serena nel tentativo di riavere Nichole, in questo episodio perdiamo le sue tracce assieme a quelle di Fred. Lo stesso si può dire di Nick, meteora di questa stagione, al centro di un colpo di scena che ha poi lasciato il tempo trovato. Anche gli avvenimenti seguiti in Canada vengono messi da parte all'improvviso dopo esser stati messi al centro dell'attenzione.
È chiaro che quest'episodio ci teneva a focalizzarsi intensamente sulla figura di Zia Lydia. E soprattutto su un nuovo anello di giunzione tra ciò che è il regime protagonista di The Handmaid's Tale e ciò che della vecchia società risultava ormai non più sostenibile agli occhi di chi auspicava la nascita di Gilead. Tuttavia le crepe strutturali apparse nello scorso episodio ora si sostanziano più chiaramente. Il risultato generale infatti è un miscuglio disordinato di sottotrame che vengono lasciate e riprese senza criterio. Nonché nello scarso approfondimento psicologico dei personaggi secondari.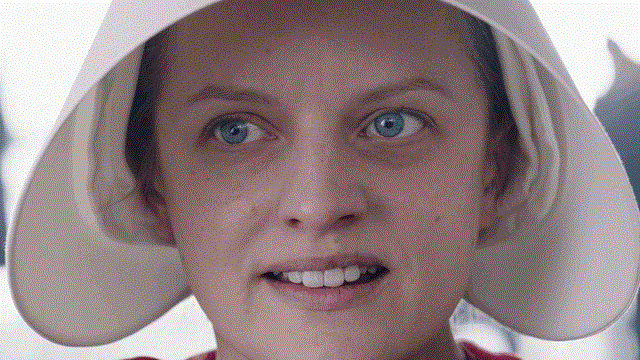 L'improvviso crollo nervoso di Dimatthew infatti, per quanto prevedibile, non viene approfondito in modo esaustivo.
Natalie ormai è morta lasciando aperte molte domande circa la sua persona. Cosa l'ha resa tanto devota al regime? Lo era davvero o si trattava solo di una facciata ben riuscita? Cos'è che l'ha fatta davvero scattare? La dinamica dell'episodio lascia intendere che l'ancella fosse riluttante ad avere una bambina. E che l'emarginazione da parte delle altre ancelle, unita alla confessione forzata, avesse fatto il resto. Ma nonostante ciò l'evoluzione del personaggio viene affrontata in modo superficiale, a tratti banale, riprendendo anche dinamiche già viste in precedenza. La reazione violenta di Dimatthew infatti ricorda molto quella di Emily della prima stagione.
Oltre ciò anche la posizione di June ormai stride parecchio con l'impronta tipica di The Handmaid's Tale. La donna appare sempre più una sorta di leader per le altre ancelle. Ma le continue provocazioni a Zia Lydia e al comandante Lawrence portano a chiedersi come sia possibile che Gilead tolleri la sua sfacciataggine. Persino il pretesto del peso di June nella trattativa col Canada per riavere Nichole risulta debole se si prende in considerazione la scarsa tolleranza alla disobbedienza del regime.
Come lo scorso episodio di The Handmaid's Tale anche questo risulta in un certo qual modo debole rispetto a tutti i precedenti.
Tuttavia la quantità di carne al fuoco è ampia e ci sono ancora ben cinque episodi da vedere. The Handmaid's Tale non ha mai lesinato in repentini colpi di scena. I numeri ci sono e la fiducia anche. Nonostante la parziale piattezza degli ultimi due episodi la serie ha ancora molto da regalarci.