Probabilmente non ci avete fatto caso, presi come eravate dalla visione dell'ultima puntata di The Handmaid's Tale; ma la regina e sovrana di tutti i media era lì, accanto a June nella neve, mentre la nostra eroina lottava per la sopravvivenza. Ebbene sì, nell'ultima puntata di The Handmaid's Tale, per ora quella più "intimista" di questa seconda stagione, compare Oprah Winfrey. O meglio, la sua voce.
Ricordate la scena in cui June è nella macchina del comandante, e cerca di accenderla? Ricordate la voce alla radio, che trasmette da quella parte dell'America libera, non contaminata da Gilead, prima che parta Hungry Hearts di Bruce Springsteen? Ecco, quella voce era lei, la regina dei talk show americani. Ecco la trascrizione di quello che ha detto Oprah:
Qui Radio Free America, trasmettiamo da qualche parte nel Grande Nord. Passiamo alle notizie. Il governo americano ad Anchorage ha ricevuto oggi promesse di aiuti economici da parte dell'India e della Cina. Nel Regno Unito sono state annunciate ulteriori sanzioni verso Gilead e programmi per riuscire ad accogliere un maggior numero di rifugiati americani che arrivano dal Canada. E adesso una canzone per ricordare a tutti i nostri ascoltatori, patrioti americani o traditori di Gilead, che noi siamo ancora qui. Stelle e strisce per sempre, baby.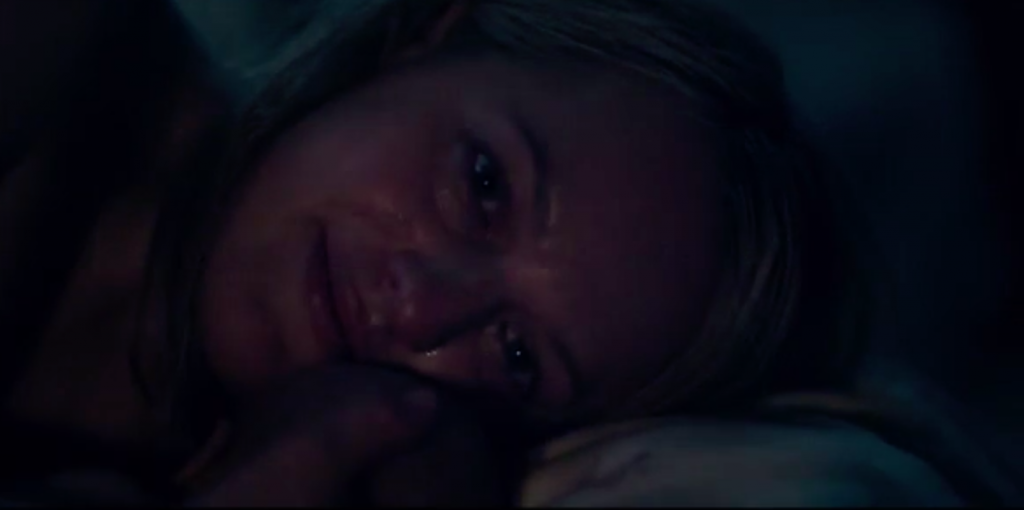 Bruce Miller, showrunner di The Handmaid's Tale, ha dichiarato che il messaggio letto da Oprah è stato ispirato ad una radio libera tenuta dagli Alleati durante la Seconda Guerra Mondiale. Senza dubbio, le parole pronunciate da Oprah avranno un peso all'interno della Serie: è la prima volta che abbiamo testimonianza diretta di una resistenza a Gilead, all'interno del continente americano.
The Handmaid's Tale si avvia alla conclusione della sua seconda stagione: la puntata finale, la tredicesima, è prevista per l'11 luglio (il giorno successivo in Italia). Questa seconda stagione non ha mancato di far discutere: ci si è domandati se non sia troppo violenta, se ci sarà una redenzione per Serena, se June riuscirà mai a scappare. Da come è finita questa undicesima puntata, però, sembra proprio che sarà per la prossima volta.