Gasteropode, botta, Castel Volturno. Australopiteco, ballatoio, pommarola, buum!
No, tranquilli, non siamo impazziti. Non ancora, perlomeno. Semplicemente abbiamo appena finito di vedere The Generi, la nuovissima Serie di Maccio Capatonda. La potete trovare interamente disponibile dal 7 giugno su Now Tv e Sky On Demand. La sequela di parole sconnesse che vedete lì sopra in realtà non è altro che un effetto collaterale. Ecco, per l'appunto, sentite come suona bene la parola "collaterale"? Come sembra un nome composto pur senza esserlo? Si potrebbe immaginare un qualcosa che abbia a che fare con la colla… ma basta divagare!
Marcello Macchia, in arte Maccio Capatonda, ama da sempre giocare con la semantica, facendoci ridere più con le parole che con lo slapstick.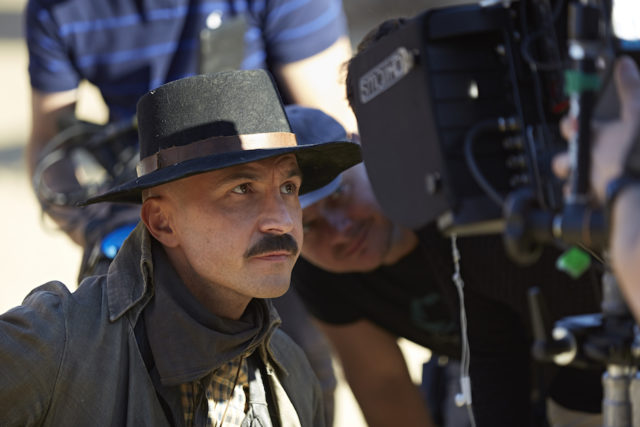 È maestro assoluto nel generare tormentoni. Nomi assurdi, suoni onomatopeici e giochi di parole apparentemente senza senso sono il suo pane quotidiano. Da buon artigiano della parola, è sempre alla ricerca di slogan che per sonorità e immediatezza si stampino in testa senza andare più via. Tranquilli dunque, anche in The Generi ne troverete a iosa.
La trama della nuova Serie di Maccio è molto semplice, e cercheremo di anticiparvi il meno possibile. Lungi da noi rovinarvi le tante sorprese disseminate negli otto episodi, da venti minuti l'uno circa, che la compongono.
Il protagonista The Generi è Gianfelice Spagnagatti (nome tipicamente macciano), un quarantenne pigro e inetto che passa le sue giornate a guardare e recensire film e Serie Tv per guadagnarsi da vivere. Un'esistenza scialba e piatta, vissuta praticamente senza mai osare.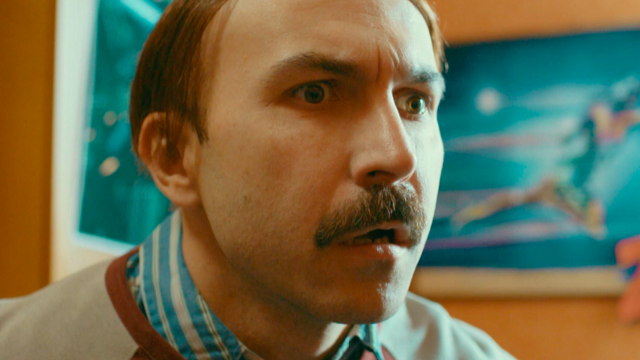 Una svolta inaspettata lo catapulterà in un assurdo viaggio tra i generi cinematografici più famosi. Gianfelice, da buon cinefilo, vivrà così un'avventura ritrovandosi in mondi a lui familiari. I mondi dei film dei quali conosce regole e stilemi, in cui abbondano i luoghi comuni e in cui i personaggi sono tutti stereotipi con voce doppiata. Lui, che per troppi anni ha interpretato lo spettatore della sua vita, ora sarà costretto a essere il protagonista, cercando di risolvere la trama di ogni episodio nella speranza di poter tornare a casa.
Preferiamo non aggiungere altro riguardo alla trama per non spoilerarvi nulla. Uno degli aspetti più divertenti e interessanti di The Generi sta proprio nel riconoscere il prima possibile da soli il genere in cui Gianfelice è stato teletrasportato, attraverso le musiche, le scenografie e le atmosfere tipiche che fanno capolino a fine episodio. Non vi riveleremo neppure i copiosi camei celebri che abbonderanno in ogni puntata. Se amate Capatonda, ogni entrata in scena da parte dei fedelissimi della scuderia di Maccio sarà più gustosa se accompagnata da un sincero stupore. Fidatevi.
La Serie è scritta da Macchia con Luigi Di Capua dei The Pills (entrambi autori del soggetto originale), Luigi Luciano (alias Herbert Ballerina), Giovanni Maggi e Clemente Meucci.
La trama, come avrete potuto intuire, non è altro che un pretesto per dare libero sfogo all'estro di Maccio. Qui infatti ritroviamo il suo modo unico di far parodia e di prendere in giro cinema e televisione. Dopo la parentesi in chiaroscuro sul grande schermo, con il buon Italiano Medio e il dimenticabile Omicidio all'italiana, Capatonda torna al suo primo amore, facendo quello in cui riesce meglio.
Lo fa con una Serie completamente diversa da quel fantastico giocattolino che è stato Mario, realizzata forse in modo più raffazzonato rispetto a The Generi, ma con una storia orizzontale decisamente più sviluppata. Va detto però che in questo nuovo prodotto la mano di Sky e della LOTUS PRODUCTION si vede eccome.: tantissime comparse, location suggestive e regia, montaggio e fotografia di alto profilo. Così The Generi ricalca pedissequamente lo stile di ogni genere affrontato. In questo senso è senza dubbio il progetto più sofisticato a livello tecnico di Marcello Macchia.
Fin dagli esordi nei figliastri di Mai Dire Gol (merito alla Gialappa's per aver lanciato l'ennesimo talento), Macchia si è dimostrato prima di tutto un eccezionale conoscitore del mezzo televisivo.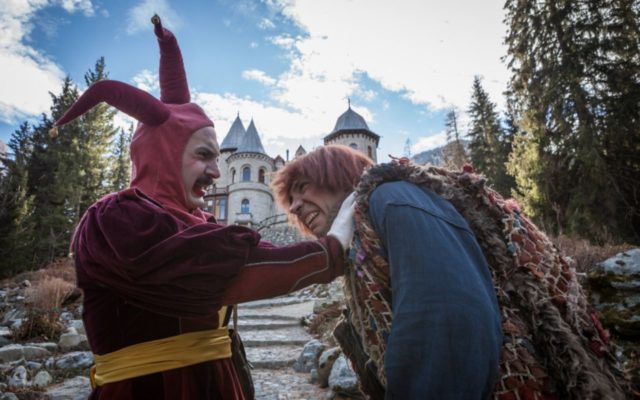 Ha osservato negli anni programmi, telegiornali, reality, trailer e Serie, cogliendone pregi e difetti con precisione chirurgica. In ogni sua parodia ciò che balza immediatamente all'occhio è proprio la conoscenza dei cliché e delle debolezze della materia originale. Il suo fine è esasperarne i difetti, sconfessandone l'essenza stessa con il suo humor dissacrante.
Già nei primissimi trailer si intuiva la capacità di cogliere il buffo e il ridondante del genere. Macchia ne riusciva a ricalcare atmosfere e impalcature, inserendoli in un nuovo contesto in salsa no sense.  Ancora oggi, a distanza di più di dieci anni, i suoi trailer surreali e demenziali funzionano a meraviglia.
La Febbra, L'uomo che usciva la gente, Natale al cesso, Giammangiato, Burle, Ahia ma sei scemo, e tutti gli altri sono dei cult assoluti, ancora perfettamente sovrapponibili ai trailer odierni.
In un'era in cui l'unico mezzo per emergere era ancora il tubo catodico e in cui Youtube ancora non la faceva da padrone, Maccio ha fatto scuola agli attuali youtuber anticipandone linguaggio e format. È riuscito negli anni a creare una sorta di proprio universo condiviso, lavorando più o meno con lo stesso cast e aggiungendo qualche new entry di tanto in tanto.
Pur cercando di reinventarsi negli anni, Maccio è rimasto fedele alla sua natura. Proprio come i suoi maestri, Frassica e i Monty Python (entrambi citati e/o presenti in The Generi) su tutti, dà il meglio di sé quando ha a che fare con sketch di breve durata.
Tutto ciò si è rivelato un limite per il suo percorso cinematografico. Maccio non è ancora riuscito a coniugare al meglio il proprio stile con le regole e il linguaggio tipici della settima arte.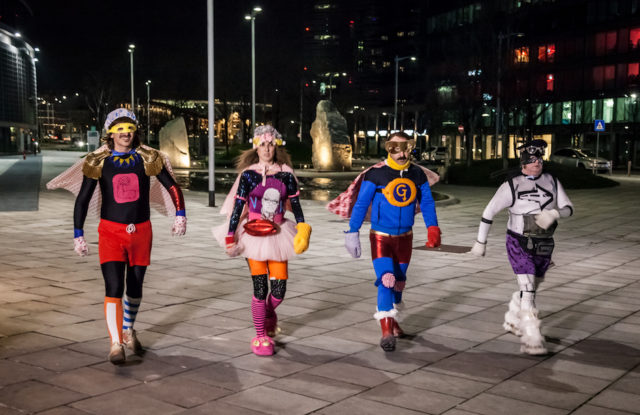 Anche se non sarà facile, in futuro dovrà lavorare per accorpare le proprie gag a una trama solida e non viceversa. Solo così renderà più omogenei i canonici 90 minuti di film. Problema questo abbastanza evidente nei suoi precedenti lungometraggi. In The Generi, invece, Capatonda ha la possibilità di mostrare la sua conoscenza del cinema a tutto tondo.
Dopo aver messo per anni alla berlina la cafoneria della tv italiana e l'ignoranza dilagante del popolo nostrano, stavolta è il turno di Hollywood. È il cinema americano infatti il più citato e parodiato.
Pur con qualche pecca nel finale, per inserire una morale scontata e fin troppo abusata, The Generi si lascia guardare strappando le solite risate.
I guizzi, i colpi di genio, i giochi di parole e i tormentoni certamente non mancano. Chi ama il meta-cinema e lo stile del suo mattatore difficilmente rimarrà deluso. La nuova Serie non avrà il ritmo forsennato di Mario, ma potrà comunque risultare gradevole anche a chi apprezza il cinema e il genere parodistico. Maccio Capatonda è questo, prendere o lasciare. Oppure, se preferite, TUTTEDDUE!