Sky Italia e Mediaset/Rti hanno siglato un duplice accordo commerciale che porta molti benefici agli abbonati Sky attuali e che consente ai telespettatori italiani di avere un'offerta Sky anche sul Digitale Terrestre.
Grazie ad un primo accordo relativo ai contenuti, 5 canali di cinema e 4 canali di Serie Tv attualmente disponibili solo su Mediaset Premium, saranno visibili a tutti gli abbonati Sky via satellite senza nessun costo aggiuntivo.
Inoltre, tutti i film e le serie tv disponibili on demand andranno ad arricchire la library di contenuti a disposizione. Gli abbonati Sky al pacchetto Cinema vedranno, in aggiunta ai 12 canali HD targati Sky, film campioni di incasso e alcune tra le migliori pellicole italiane: Premium Cinema e Premium Cinema +24, con ancora più anteprime e blockbuster hollywoodiani, Premium Cinema Energy, dedicato al cinema d'azione, al brivido e all'horror, Premium Cinema Emotion, con le commedie romantiche e le storie più emozionanti, Premium Cinema Comedy.
Gli abbonati Sky al pacchetto Sky Famiglia, potranno vedere il canale Premium Action, dedicato alle serie d'azione, ai supereroi, al fantasy e al sci-fi, Premium Crime, Premium Joi con le grandi storie, che spaziano dal medical, al romance, ai drama familiari e Premium Stories, dedicato alle serie comedy, sitcom e alle commedie di ogni genere. Questi canali vanno a rafforzare un'offerta già ricchissima che va da Sky Uno a Fox, da Sky Atlantic a National Geographic.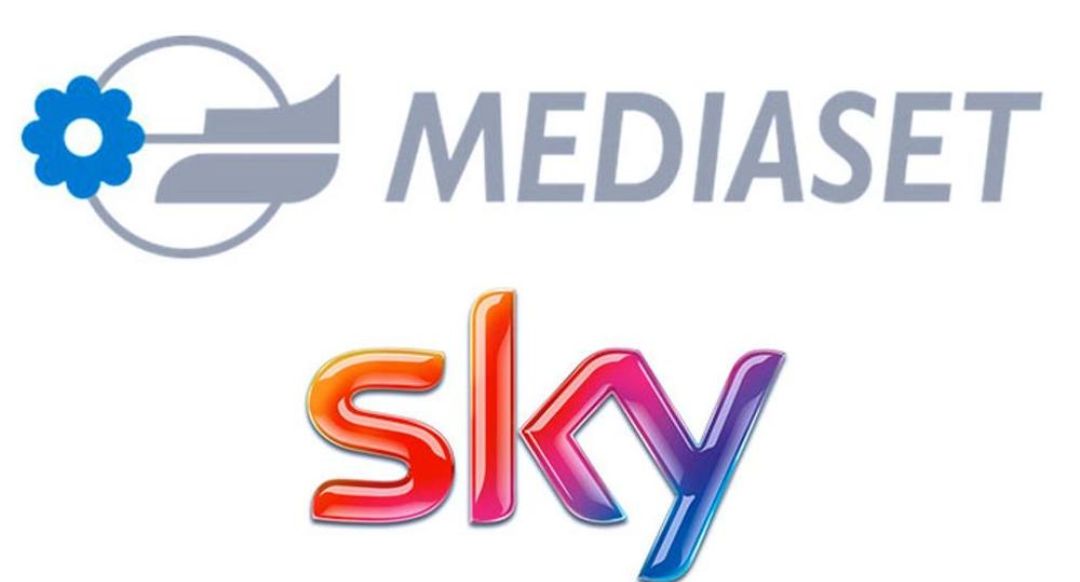 Pertanto, alle serie originali Sky, come Gomorra – La serie, The Young Pope, Babylon Berlin, Britannia, o l'atteso Il Miracolo di Niccolò Ammaniti e alle serie tv internazionali trasmesse anche in contemporanea con gli Stati Uniti prodotte da HBO, Disney e Fox, come Westworld, Il Trono di Spade, Grey's Anatomy, The Walking Dead, Billions, Trust, si aggiungeranno titoli del calibro di Gotham, Chicago Fire, Supergirl, Suits e Mr Robot.
A partire dal 1° giugno 2018, grazie alla capacità trasmissiva messa a disposizione dal gruppo Mediaset, Sky creerà una sua offerta televisiva a pagamento in digitale terrestre che combinerà una selezione dei canali Sky e Fox con i 9 canali targati Mediaset, 5 di cinema e 4 di serie tv, che contemporaneamente andranno ad arricchire l'offerta via satellite. A questo pacchetto di canali di cinema, serie tv e intrattenimento, si potrà aggiungere anche un altro pacchetto dedicato allo sport che includerà una selezione dei grandi eventi sportivi di Sky, anche in Alta Definizione. Grazie a questa offerta da giugno avere Sky sarà più facile e saranno i clienti a scegliere come riceverlo, via Satellite, Internet o Digitale Terrestre.
Grazie agli accordi odierni tra Mediaset e Sky Italia assicurano alle due società diversi reciproci vantaggi. Entrambi gli operatori con questa operazione ottengono ottimizzazioni che garantiscono nuovi perimetri multi piattaforma e un più ampio accesso per i rispettivi clienti a prodotti tv di qualità.
E così, dopo la partnership con Netflix, c'è veramente la possibilità di guardare tutti i nostri show preferiti da un'unica piattaforma.