Parlando di The First potremmo iniziare con il porre un paragone assai suggestivo. I fermenti della scienza sovietica e americana tra gli anni '60 e '70 nella corsa alla conquista dello spazio hanno ispirato numerose pellicole, alcune delle quali entrate nella storia del cinema. Tra tutte, 2001: Odissea nello spazio di Stanley Kubrick è il capolavoro assoluto del genere. Le riflessioni sull'umanità e i riferimenti storici e scientifici al contesto di quegli anni, insieme alla visione di un futuro visibile solo dalle grandi menti artistiche, sono gli elementi del film di Kubrick che, in questo senso, ha inaugurato un filone cinematografico che avrebbe partorito ulteriori pellicole.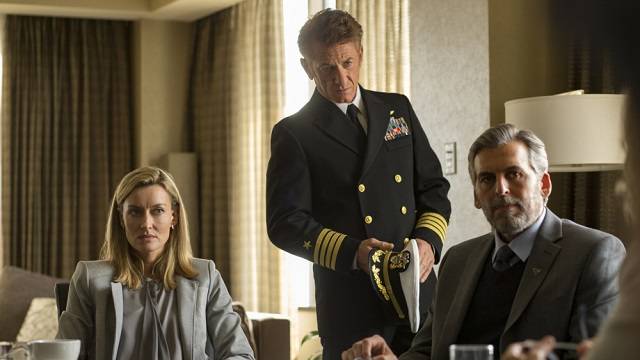 Negli ultimi anni il cinema ha visto il palesarsi di numerosi film di genere fantascientifico. Il mondo della tv, però, non è rimasto per niente indietro, offrendo diversi prodotti di ottima qualità. Proprio The First, a nostro avviso, è uno di quei prodotti che avrebbe potuto ereditare, sul piccolo schermo e in relazione ai giorni nostri, il bagaglio artistico dell'opera di Kubrick. Peccato però che la serie non abbia trovato l'appoggio dei produttori, così da guadagnarsi il rinnovo per una seconda stagione.
La prematura cancellazione dopo una sola stagione non intacca la qualità della storia che, a nostro avviso, aveva un potenziale enorme. La trama racconta le vicende della prima missione umana su Marte, concentrandosi sugli astronauti e le loro famiglie. Nel corso degli 8 episodi vengono presentati i personaggi principali, mostrandone la loro storia personale e le vicende che li vedono coinvolti nella relazioni familiari e professionali.
Su tutte spicca la storia di Tom Hagerty, interpretato da Sean Penn, il comandante della missione, la cui personalità è il frutto di una serie intricata di relazioni affettive e professionali.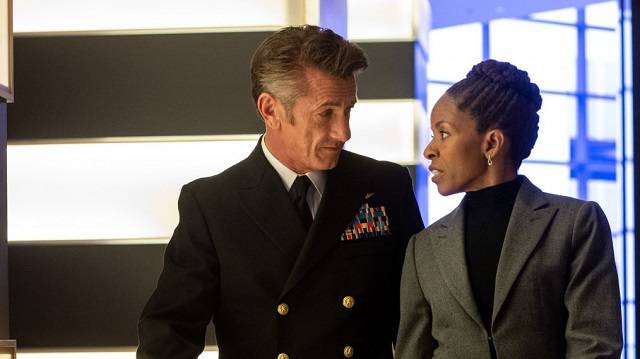 Beau Willimon, creatore della serie, insiste molto sul mostrare l'interiorità del protagonista e come questa sia il frutto di domande esistenziali le cui risposte derivano dalle relazioni interpersonali. La vita di Hagerty è divisa tra la famiglia e il suo lavoro. Sua figlia Denise (Anna Jacoby-Heron) è una ragazza problematica che ha reagito alla morte della madre e alla lontananza del padre rifugiandosi nell'alcol e nella droga.
Il dilemma più grande per Tom, chiamato a guidare la la spedizione su Marte, è proprio qua: accettare una missione che potrebbe dare un grande contributo all'umanità o dedicarsi interamente a salvare ciò che è rimasto della sua famiglia?
Ancora, sul lavoro è molto intenso il rapporto con Laz Ingram (Natascha McElhone), CEO dell'ente promotore della spedizione. Laz, donna in carriera, rappresenta l'altra faccia della stessa medaglia che è la vita di Tom. Anch'essa si trova a dover crescere da sola una figlia che, contrariamente a Denise, deve fare i conti con un genitore molto esigente. Laz compensa le sue mancanze di tempo verso la figlia (dovute al lavoro) offrendole ciò che ritiene più giusto per il suo futuro: tantissime lezioni individuali per far sì che diventi un'eccellenza.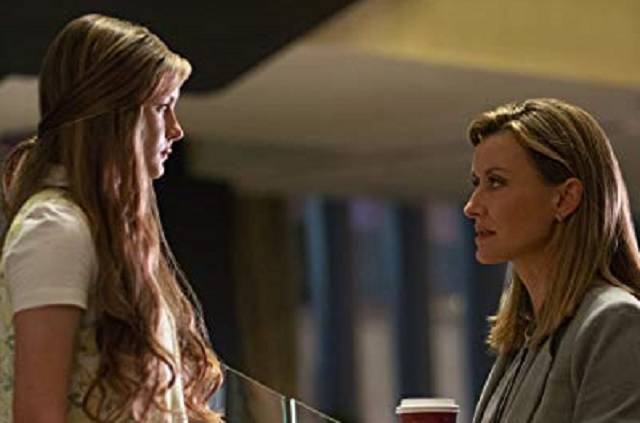 Sia Tom che Laz sono alle prese con i medesimi problemi. Beau Willimon è bravissimo nel mettere in scena i due diversi approcci genitoriali, insistendo sul fatto che il confronto dell'uomo con qualcosa di infinitamente più grande, come lo spazio, possa essere l'occasione per riflettere sulla propria esistenza e sul modo in cui interagisce con le persone a lui più care.
I dubbi esistenziali di Hagerty e di Ingram e il modo in cui questi influenzano le loro scelte personali e professionali sono l'incipit di una serie che, inevitabilmente, lascia aperte tantissime questioni.
Gli 8 episodi andati in onda sulla piattaforma TIMvision sono evidentemente manchevoli di un seguito più che necessario. Il rammarico per la prematura cancellazione della serie c'è tutto (ricorda molto questo caso), dal momento che la storia sembrava ben costruita. L'entusiasmo e la curiosità che accompagnano l'affascinante scoperta dell'Universo erano ben calibrati con le vicende personali del protagonista. Ciascuno spettatore riusciva a sognare l'infinito senza dimenticare la propria vita.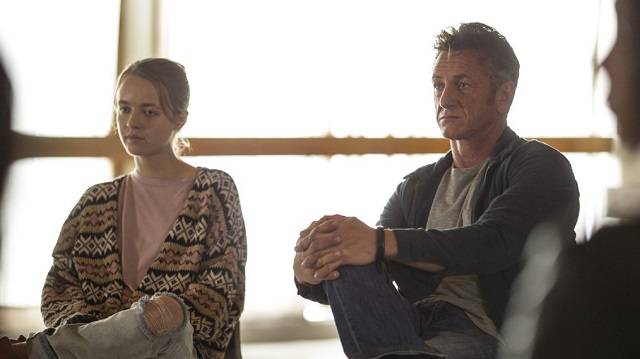 A nostro avviso la serie era stata ben strutturata e aveva posto delle buone basi per raccontare una storia avvincente. Di sicuro The First rimarrà un pianeta inesplorato, che ci auguriamo potrà spingere molti più spettatori verso questo genere, partendo da una serie dai contenuti profondi, che non solo entusiasma per i riferimenti alle attività spaziali ma porta a riflettere su domande di senso che caratterizzano ogni persona.