Il Network HBO, "padre" di Game of Thrones, Westworld e di altre grandissime Serie Tv, ha sfornato un'altra perla con The Deuce. Noi l'avevamo visto in anteprima (e ve ne avevamo parlato, senza spoiler, qui), e ora che la Serie è arrivata alla sua terza puntata, ci sentiamo di esporci di più e tracciare un quadro più completo.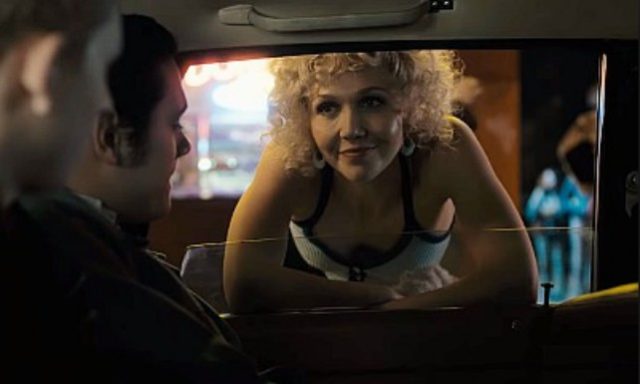 The Deuce parla di porno, ma fino ad ora il tema non è stato dominante: siamo ben lontani dall'erotismo strabordante di Californication, dal sesso onnipresente di Game of Thrones o dall'eros trattato in mille altri prodotti televisivi. Quello di cui parla veramente The Deuce, al di là della componente dell'eros mercificato, è la rivincita. Rivincita dalla strada, dall'essere un oggetto, rivincita dall'identificazione con la malavita e con un padrone, rivincita dalle proprie origini, che siano di poveri immigrati o o di disadattati o, in alcuni casi, troppo "per bene" per la vita che si ha in mente di condurre.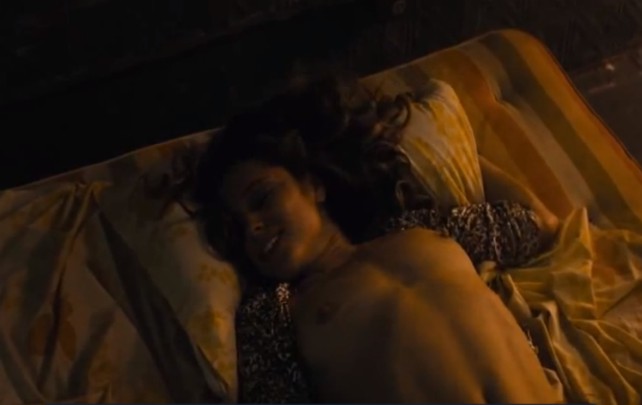 Prendiamo Candy, la prostituta magistralmente interpretata da Maggie Gyllenhall; nella terza puntata, The Principle is All, la vediamo interessarsi al commercio di materiale pornografico, per il momento severamente proibito negli States. Lei si immagina produttrice, o con in mano una videocamera, o a reclutare gli attori; ma quel mondo, tenuto saldamente in mano dagli uomini, la immagina solo come carne da sbattere, e non certo come una manager o come un cervello capace di coordinare le operazioni. Candy è indipendente (non ha mai avuto un pappone, e lo dice apertamente), determinata, di quella determinazione che può avere solo una madre con un figlio piccolo, e ha il mondo contro; tutte ottime premesse per vincere tutto o perdersi. E i rischi del mestiere, se batti la strada, sono tanti, ma i peggiori sono quelli che non puoi vedere: le malattie veneree…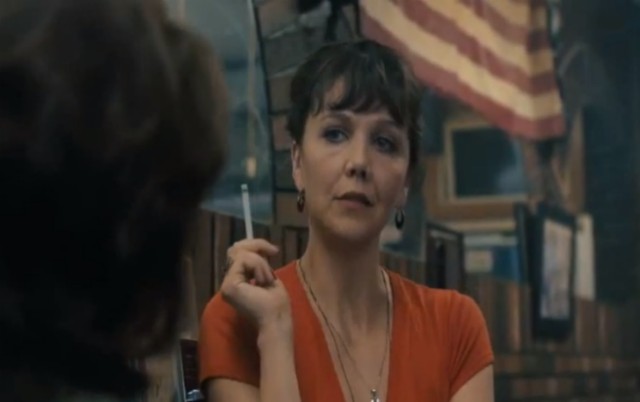 Per il momento The Deuce procede senza troppi sconvolgimenti, e forse, per uno spettatore che si aspettava grandi emozioni e un'atmosfera più dark, con più azione e più movimento, questa Serie potrà sembrare troppo lenta o addirittura noiosa. Noi riteniamo invece che The Deuce rappresenti un salto di qualità per il network HBO, una prova che traghetta la poetica dell'eros in una dimensione più narrativa, illustrativa, che centellina le emozioni perché, per il momento, è prioritario allineare tutti i personaggi sulla scacchiera, per poi fargli compiere le loro mosse.
Stiamo quindi conoscendo meglio i caratteri, le loro ambizioni, e già si delineano le simpatie: non si può non amare Candy, empatizzare con Darlene, la prostituta nera che vive sotto la temibile ala del suo protettore, non si può provare simpatia per i due scanzonati gemelli Vince e Frankie (noi siamo ancora indecisi se preferiamo il deciso e affascinante Vince o lo scanzonato Frankie). Il rapporto tra i due diversissimi fratelli, che finalmente aprono il loro locale (e le emozioni non si faranno attendere), è forse un espediente già visto in altri film e Serie, ma non per questo annoia: James Franco sdoppiato è pur sempre un talento (e un sex symbol) raddoppiato, e siamo curiosi di vedere come si evolverà il rapporto di Vince con Abby, annoiata studentessa di buona famiglia che vivacchia in attesa che arrivi anche per lei la grande occasione, e che per caso inizia a lavorare al The Hi-Hat.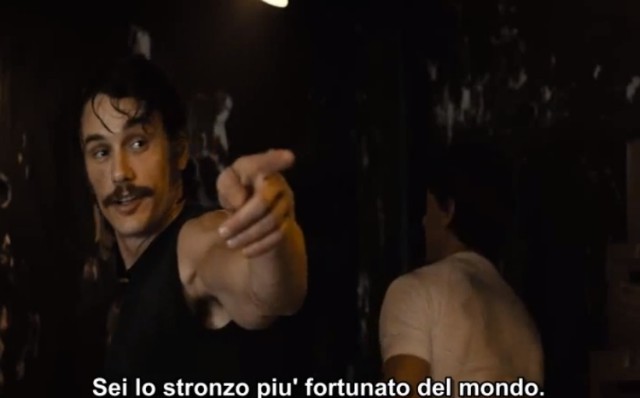 Una delle cose che depone a favore di The Deuce, oltre alla caratterizzazione dei personaggi, spesso operata in modo raffinato tramite una semplice inquadratura o un'espressione del viso, è l'atmosfera: sembra veramente di essere dentro una Polaroid anni Settanta e i colori rarefatti, insieme ai costumi perfettamente filologici, ci fanno immedesimare alla perfezione nella storia. La musica originale, invece, scarseggia e, a parte la spumeggiante sigla di apertura, è abbastanza rarefatta: probabilmente una scelta consapevole dei produttori per non violare il patto di realismo che si respira nella sceneggiatura.
Da queste prime puntate di The Deuce usciamo con i polmoni pieni di fumo, i ritmi funky anni Settanta nelle orecchie e la promessa che, superate le prime puntate di introduzione, ne vedremo delle belle.