# #
The Deuce è stata confermata per una seconda stagione da parte dell'emittente televisiva HBO, ma sono sorti dei dubbi sulla presenza o meno di James Franco. L'attore, accusato da cinque donne di molestie sessuali, è stato in seguito pesantemente criticato ai Golden Globe per aver indossato la spilla del movimento #TimesUp.
Recentemente, alla cerimonia dei Writers Guild Awards, avvenuta a New York, la scrittrice Megan Abbott ha affermato che Franco ritornerà per la prossima stagione. Una conferma che ha rallegrato molti fan della Serie Televisiva.
# #
In merito alle accuse mosse contro l'attore, lo showrunner e creatore, David Simon ha commentato:
Personalmente, posso solo parlare con cognizione di causa in merito a The Deuce. Ho controllato con tutti i miei colleghi produttori e gli altri membri della produzione. Non abbiamo ricevuto lamentele, denunce o consapevolezza di alcun incidente che riguardi il signor Franco. Né è stata contattata la HBO in caso di reclami.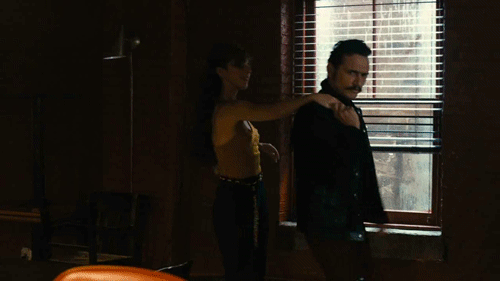 # #
The Deuce, per chi non conoscesse la Serie Televisiva, è ambientata negli anni settanta a New York; la storia vede al centro due fratelli gemelli, Vincent e Frankie Martino (interpretati entrambi da James Franco), mentre si ritrovano a lavorare per la mafia italo-americana. La zona in cui operano è quella di Times Square, dove lavora anche una certa Eileen "Candy" Merrell (Maggie Gyllenhaal): la donna è una professionista del sesso, che vede nell'industria del porno (recentemente legalizzata), una nuova forma di guadagno.
All'interno del cast oltre Franco e Gyllenhaal, figurano inoltre i colleghi: Chris Bauer (nel ruolo di Bobby Dwyer) e Dominique Fishback (come Darlene).
The Deuce, apprezzata dall'intera critica, è nata dalla collaborazione fra David Simon e George Pelecanos. Attualmente, in Italia, la Serie Televisiva va in onda sul canale Sky Atlantic.