La Serie Tv originale Netflix, The Crown ha conquistato il mondo già con il suo esordio nell'autunno 2016. La seconda stagione (che noi di Hall of Series abbiamo recensito) non ha fatto altro che aumentare la fama del prodotto e confermare il talento dei suoi straordinari interpreti. Primi fra tutti Claire Foy e Matt Smith. 
Amata da pubblico e critica, The Crown ha portato diversi riconoscimenti a casa tra Golden Globes e Screen Actors Guild Awards. Per gli Emmy si sogna ormai l'anno prossimo. Il successo del prodotto è dovuto in primo luogo all'accuratezza storica con cui viene raccontata la storia di Elisabetta II e della sua famiglia. Oltre che ad un racconto sincero e vero, seppur a tratti romanzato, di quel mondo che solo in apparenza è scintillante: la monarchia inglese.
Se siete anche voi in astinenza da The Crown, ecco 5 Serie Tv che fanno al caso vostro!
1) THE WHITE PRINCESS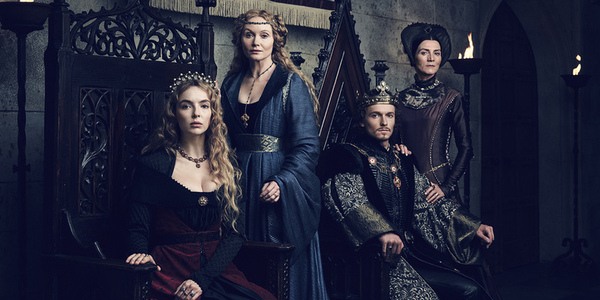 Seguito di The White Queen, miniserie del 2013, anche The White Princess è tratto da un romanzo di Philippa Gregory. La miniserie, di produzione inglese, in onda su Starz, segue l'ascesa al trono di Henry VII e della regina Elizabeth "Lizzie" di York. Il matrimonio che pose fine alla "War of the Roses" e unì le casate di Lancaster e York.
No, non si tratta di Game of Thrones anche se la presenza di Michelle Failrey potrebbe confondere, ma dell'inizio di una delle dinastie inglesi più famose e affascinanti,  quella Tudor. Intrighi, cospirazioni e battaglie epiche fanno da cornice alla storia di Henry e Lizzie. I due sono chiamati a scegliere fra l'amore o il dovere verso le rispettive famiglie; mentre si delineano quelle coordinate che porteranno sul trono il ben più noto Enrico VIII. Nel cast è presente anche la modella Suki Waterhouse mentre Jacob Collins-Levy e Jodie Comer interpretano i due regnanti, un piacere per gli occhi e per le orecchie.