The Big Bang Theory è sicuramente una delle comedy più amate dell'ultimo decennio e il grande successo ottenuto non può che confermare questo risultato.
Vuoi per le battute brillanti, vuoi per i personaggi ben caratterizzati e assolutamente fuori dal comune, la serie ha aperto uno spiraglio di luce su quel mondo fino a pochi anni fa sconosciuto: quello dei cervelloni.
Facendoci amare proprio coloro che nel mondo seriale non hanno mai avuto molto spazio, o per lo meno non nel ruolo di protagonisti, The Big Bang Theory vince dimostrandosi un prodotto comedy unico nel suo genere: semplicemente inimitabile!
Più di qualcuno però ha colto ispirazione dalla più nota serie, probabilmente sperando in un analogo successo, producendo però nient'altro che flop rimasti nel dimenticatoio.
Ecco a voi 5 esempi di presunte nuove The Big Bang Theory che purtroppo hanno toppato miseramente:
1)Betas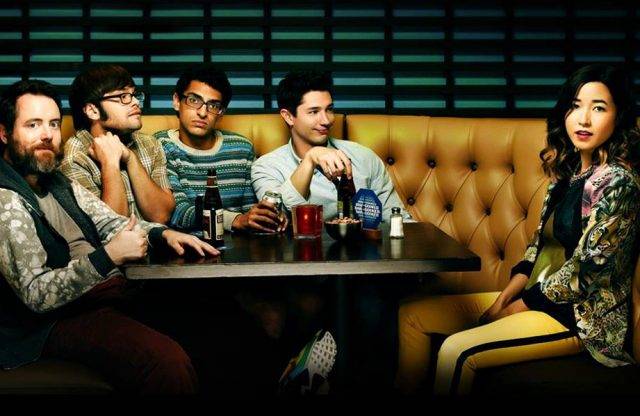 Betas è una di queste serie!
La comedy racconta di un gruppo di amici, molto geeks, che, probabilmente stanchi della loro sfortuna in amore, decidono di sviluppare un'app di dating che possa aiutare anche il peggiore degli imbranati a socializzare.
Tutto è pronto ma manca un investitore che creda in loro. Ce la faranno i nostri eroi a convincere qualcuno a capitalizzare sulla loro grande idea?
Sì, no? Chi può dirlo! La serie chiude infatti i battenti dopo una sola stagione e appena 11 – a detta di molti – noiosissime puntate, lasciando la serie completamente senza un lieto fine, o molto più semplicemente, senza una fine!
Betas ci prova ma non ci riesce, a dimostrazione del fatto che non sempre i prodotti Amazon sono all'altezza delle loro aspettative.