Siete amanti dei Lego e delle Serie Tv?
Sapete che potreste unire le due passioni?
Da alcuni geniali fan sono stati realizzati i set delle nostre Serie Tv in una speciale versione Lego.
La Lego ha accettato questi progetti e li ha riprodotti e messi sul mercato. È in realizzazione un lego set della famosissima Serie Tv "Gilmore Girls". Abbiamo anche lego Set della famiglia più famosa d'America, "I Simpsons" e una speciale riproduzione Lego del famoso Tardis di "Doctor Who".
Oggi però vogliamo parlare dell'oggetto più nerd che potrete mai acquistare:
il Lego Set di The Big Bang Theory!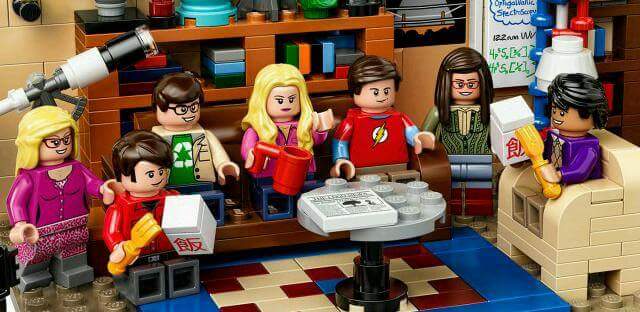 Due folli e geniali fan, Alatariel dalla Svezia e Glen Bricker dagli Stati Uniti, hanno progettato la riproduzione lego del set della famosa sit-com. Nel 2015 quindi l'industria danese LEGO ha messo sul mercato il "The Mini-Big Bang Theory", un nuovo set da gioco basato sulla famosa Serie della CBS.
Abbiamo quindi la possibilità prima di tutto di comprare le miniature dei nostri personaggi preferiti! Sheldon, Leonard, Penny, Howard, Raj, Bernadette ed Amy sono stati riprodotti alla perfezione e con grande minuzia di particolari.
Inoltre lo scatolo del "The Mini-Big Bang Theory" contiene anche i mattoncini per costruire il salotto dell'appartamento di Sheldon Cooper e Leonard Hofstadter, che è stato teatro di tante avventure, risate, cene e tornei di gioco.
Fate attenzione però a posizionare bene il personaggio di Sheldon: non fate sedere nessun altro sul suo posto sul divano!!
Sono inclusi poi anche numerosi elementi di arredamento come la lavagna delle formule, il Cubo di Rubik, la doppia elica del DNA e c'è persino una morte nera in miniatura!
Insomma il "The Mini-Big Bang Theory" è un vero e proprio gioiellino
per i fan di The Big Bang Theory e per gli amanti dei Lego!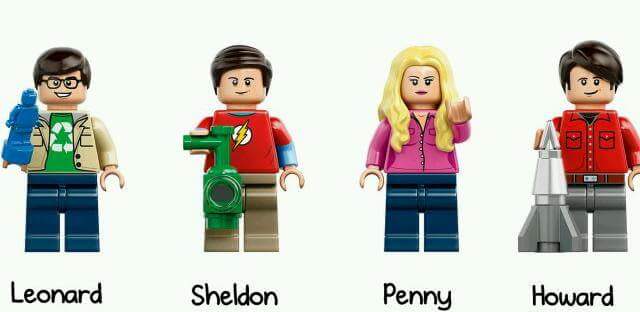 Potreste far vivere ai vostri mini personaggi tutte le avventure che la vostra immaginazione potrebbe creare o rimettere in scena tutti i momenti più divertenti della Serie Tv.
Potreste far litigare Sheldon e Leonard, far pronunciare al mini Howard tutte le frasi da rimorchio più imbarazzanti dinanzi alle ragazze ed ovviamente la riproduzione di Raj non dovrà proferir parola dinanzi alle donne.
Non è un sogno?
Le dimensioni del salotto sono di 8 cm di altezza, 12 cm di profondità, 22 cm di larghezza. La riproduzione è molto curata e dettagliata: ogni personaggio ha infatti qualcosa che lo caratterizza. Raj ad esempio è affiancato dalla sua cagnolina Cannella, mentre Howard, essendo un astronauta, ha un razzo in mano.
Dove possiamo acquistarlo?
Prima di tutto potreste comprare "The Mini-Big Bang Theory" su Amazon al prezzo di € 64,99. La cifra è certamente piuttosto elevata, ma se desiderate possedere questo originalissimo gadget ne varrà proprio la pena.
Ci sono però anche altre possibilità! Navigando su Internet infatti ho trovato anche il medesimo articolo a prezzi un po' più modici. Ad esempio il sito Bardinstore vende il medesimo articolo a € 58,99.
È disponibile anche acquistarlo sul sito ufficiale della Lego a $59.99.
Insomma vi abbiamo dato tutte le informazioni necessarie per possedere questo oggetto che deve essere esposto nella camera di ogni fan di The Big Bang Theory! Il Lego Set di The Big Bang Theory è un regalo perfetto per un amico nerd o per se stessi, che non deluderà le vostre aspettative!
Cosa aspettate a comprarlo?