The Big Bang Theory è una delle serie comiche più apprezzata degli ultimi anni.
Sin dal 2007 abbiamo riso assieme agli eccentrici personaggi di The Big Bang Theory, inizialmente quattro scienziati (Leonard, Sheldon, Raj e Howard) ed una bellissima ragazza, Penny, successivamente il gruppo si espande, così come le conoscenze, i colleghi e i famigliari dei protagonisti. Tutti questi personaggi hanno contribuito a creare sempre nuove situazioni divertenti.
Ma forse ci sono alcune cose che non sapete su The Big Bang Theory: andiamo a scoprirle
1. Lo strano caso di Bill Prady
Il produttore della serie Bill Prady ha dichiarato che cantava a sua figlia la canzone "Soft Kitty" e gli piaceva così tanto che poi ha deciso di inserirla in The Big Bang Theory. Un'altra particolarità dell'uomo è che ha lo stesso problema di Raj Koothrappali nel parlare con le donne, o meglio, appena ne incontra una non riesce più a proferir parola.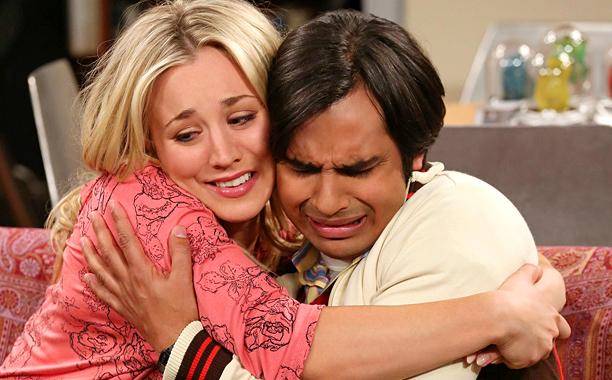 2. The Theorists
In Bielorussia è stata creata una serie chiamata The theorists, che narra le vicende di questi quattro ragazzi nerd dai nomi Leo, Sheldon, Hovard e Raj e della loro vicina di casa bionda, Natasha. Vi suona familiare?
3. I tre piani delle scale
Molte scene di The Big Bang Theory si svolgono sulla tromba delle scale che porta agli appartamenti. Siamo abituati a vedere i personaggi che discutono salendo di piano in piano notando piccole differenze nell'ambiente. In realtà il set è uno solo perciò quelli che sembrano tre, sono solo un piano.
4. "Carta, forbice, sasso, Lizard, Spock"
Questa simpatica versione di "Sasso, carta, forbice" è stata inventata da due studenti americani e ripresa durante la serie, essendo molto coerente con la mentalità dei personaggi!
5. Il doppio pilot
Già nel 2006 era stato girato un pilot, mai stato reso pubblico poiché non approvato dal network. Qui Penny era assente, sebbene gli altri protagonisti, Sheldon e Leonard fossero già ben delineati e le vicende ruotavano intorno a loro e un paio di ragazze: Kate e Gilda. Il secondo pilota è andato in onda a maggio 2007 ed è stato diretto da James Barrows; l'unico suo contributo a The Big Bang Theory.