Da quando Hunger Games ha conquistato i botteghini di tutto il mondo, le storie ambientate in universi distopici hanno proliferato. Dal cinema alle Serie Tv, l'idea di una realtà distorta sembra aver conquistato tutti. Ovviamente non si tratta di una novità. Le distopie in letteratura esistono da moltissimo tempo, ma solo di recente hanno visto il divampare di un ritorno di fiamma.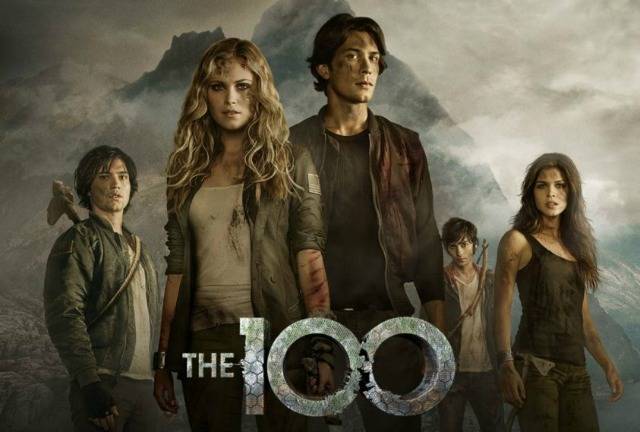 Sicuramente fra le Serie Tv più note appartenenti a questa categoria abbiamo The 100. Per chi non la conoscesse, The 100 è la storia di un gruppo di cento giovani che vengono inviati dall'Arkadia – una stazione spaziale all'interno della quale l'umanità si è rifugiata per scampare a una estinzione certa – sulla Terra, pianeta invivibile e radioattivo. I 100 giovani vengono scacciati dall'Arca ufficialmente come pena per i loro crimini. Ufficiosamente ci sono altre ragioni che spingono gli alti ranghi di Arkadia a espellere le persone.
Chiaramente dal momento in cui mettono piede su questa Terra nemica e ostile, dovranno non solo lottare per la sopravvivenza, ma anche scontrarsi con la popolazione autoctona che non ha nessuna intenzione di arrendersi a quella che viene percepita come un'invasione.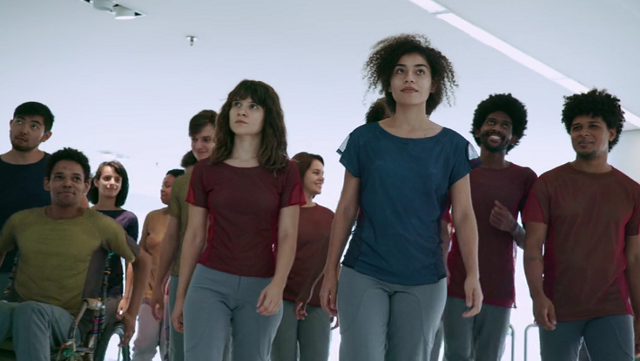 3%, al contrario, è la prima Serie Tv prodotta in totale autonomia da Netflix Brasile. Il che significa, un budget decisamente meno stellare. In questo caso, la trama è  molto più simile a Hunger Games rispetto a The 100. 3% racconta la storia di un mondo diviso. La maggior parte della popolazione vive in povertà e miseria in case di fortuna che ricordano moltissimo le favelas brasiliane. Eppure c'è una possibilità di riscatto. L'Offshore.
L'Offshore è una sorta di oasi di pace e ricchezza al quale solo i più meritevoli possono accedere. Per riuscirci, è necessario riuscire a superare le brutali prove del Processo, e solo il 3% dei partecipanti avrà il privilegio di passare. Ovviamente la popolazione comincia ad essere stanca di questa situazione di disuguaglianza e focolai di resistenza cominciano a farsi sentire (ve ne parliamo meglio qui).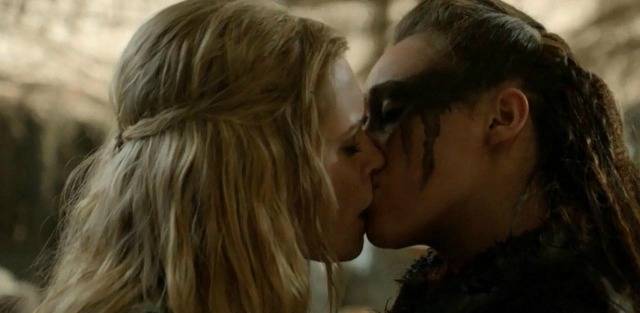 Il primo grande fattore comune fra The 100 e 3% è sicuramente la poca rilevanza che hanno le relazioni romantiche. I sentimenti, specialmente in 3%, sono un corollario e lasciano il tempo che trovano. Per quanto in The 100 abbiano una funzione più rilevante, è anche vero che si tratta di una Serie Tv sulla sopravvivenza. L'amore c'è, ma è facilmente sacrificato (se avete voglia di piangere, date un'occhiata qui).
A dimostrazione di ciò, il fatto che quasi tutte le coppie di The 100 sono state separate per ragioni decisamente violente. Al contrario, in entrambe le Serie Tv, i rapporti occasionali sembrano avere la meglio. Probabilmente per dimenticare la realtà o per trovare un appiglio a cui appoggiarsi. Michelle e Clarke sicuramente non fanno prigionieri da questo punto di vista.

E per continuare su questo tema, le protagoniste sono sicuramente simili in alcuni aspetti. Clarke è un personaggio particolare, che ha subito, nel corso di quattro stagioni, un cambiamento drastico. Il nostro primo approccio con lei ci aveva rimandato un'immagine piuttosto diversa. Una ragazza spaventata, orfana di padre, il cui unico scopo era sopravvivere per vedere l'arrivo della madre sulla Terra.
Con il tempo le cose sono cambiate e Clarke ha assunto – o le è stato attribuito, dipende dai punti di vista – naturalmente il ruolo di leader. Prima nell'organizzazione della lotta, poi a Mount Weather, i cui eventi hanno portato alla nascita di Wanheda. Da quel momento in poi, Clarke si è ritrovata addosso diverse responsabilità. Prima generale di guerra, poi eroina, infine Cancelliere ad interim di Arkadia.
La protagonista di 3%, Michelle, è un mistero. Conosciamo qualcosa di lei, ma è ovvio che molto sia ancora tenuto all'oscuro. Anche lei è silenziosa e taciturna, e difficilmente si fa cogliere di sorpresa. C'è anche in lei nascosta una leader naturale, ancora non completamente formata. Appena entrata nel Processo si percepisce immediatamente la sua diversità. Ed effettivamente è così. Senza spoilerarvi troppo, Michelle ha le sue buone ragioni per voler superare il Processo. E, nel corso degli 8 episodi, assistiamo lentamente alla presentazione del suo personaggio. La calma e dolce Michelle è in realtà è pronta a trasformarsi in un'assassina senza scrupoli al momento giusto.
Nonostante le apparenti similitudini e un pubblico target piuttosto simile, queste due Serie Tv sanno essere anche piuttosto differenti. 3% è di fatto una Serie Tv politica. Non ci vuole molto a capire che siamo di fronte ad una rappresentazione, per quanto distopica, della società brasiliana. L'argomento trattato non è molto differente da uno degli episodi più iconici della prima stagione di Black Mirror (1×02, per essere precisi).
Sia The 100 che 3% presentano un sottotesto fondamentale, del quale si discute quotidianamente anche nelle nostre vite: l'idea di selezione. Quasi sempre il problema di fondo risiede nella necessità di fare una scelta. Nell'impossibilità di garantire gli stessi diritti per tutti. E a qualcosa di simile si assiste sia in The 100 (specialmente nella prima e nell'ultima stagione ancora in corso) e in 3%.
I 100 inviati sulla Terra in realtà non sono scelti a caso. Dietro la loro espulsione dall'Arca si nascondeva una ben più pericolosa realtà. Le risorse stavano finendo e i criminali potevano essere sacrificati. Parallelamente, nella quarta stagione, Clarke si trova a fare una selezione delle persone meritevoli di tornare nello spazio.
 In 3% questo principio esiste ed è stato trasformato in un vero e proprio culto. Esistono Sacerdoti che predicano la sacralità del Processo. Nel Processo risiedono le speranze di migliaia di persone. L'idea di essere speciali e diversi, di meritare un destino diverso dalla violenza e della miseria che caratterizza tutto quello che non è l'Offshore, è il motivo che spinge migliaia di giovani ad andare avanti con la loro vita. Eppure, ad un certo punto, qualcosa sembra incrinarsi perché la resistenza continua a crescere e a farsi sempre più forte. Il Processo perde la sua forza e sempre più voci si alzano per reclamare una vita più dignitosa.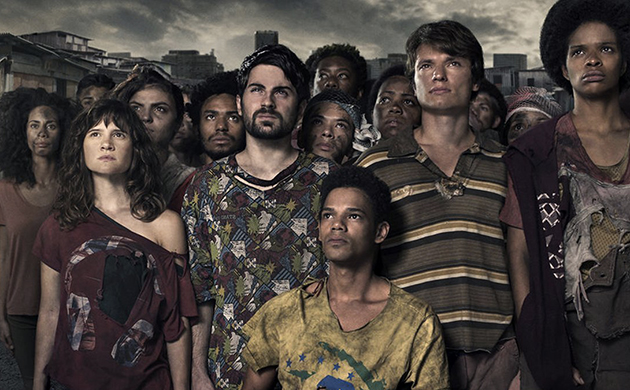 C'è un elemento che però non si può ignorare. The 100 ha avuto quattro stagioni per convincerci. E ogni tanto ci lascia qualche dubbio ancora. 3%, al contrario, è riuscito a catturare la nostra curiosità in soli 8 episodi. La prima stagione, di fatto, ha quasi il sapore di un prologo. Sappiamo chi ha passato il Processo, ma tante domande sono ancora aperte.
Che fine farà Michelle? Riuscirà Rafael nel suo intento? Che destino attende Joana e Fernando? La prossima stagione, in uscita su Netflix il prossimo autunno, avrà tante risposte da dare. E sarà un giro di boa sicuramente, perché dopo una prima stagione di tutto rispetto (considerati i limiti e il budget di produzione), ci aspettiamo tutti di sapere cosa succederà e se questa Serie Tv merita davvero una chance. Anche perché si suppone che questa volta il budget sia più alto!
Riassumendo, è assai probabile che se avete guardato una di queste Serie Tv, anche l'altra possa essere di vostro gradimento. Di fatto, nonostante le trame siano diverse, le caratteristiche delle singole Serie Tv sono piuttosto simili, anche se su piani differenti.