Sono solo dei ragazzini, eppure alcuni di loro guadagnano più di attori con il doppio della loro età. Hanno recitato in serie tv che hanno ottenuto un successo epocale, come Stranger Things o The Haunting of Hill House, ma il loro talento è sbocciato ancor prima della loro consacrazione sul piccolo schermo.
Sono gli adolescenti di Hollywood, che tutti amano e criticano, carismatici e capaci di performance straordinarie. Vedendo qualcuno di loro sul grande schermo abbiamo tutti pensato: "Wow, quel ragazzino diventerà qualcuno", e così è stato. Perché i loro successi non si fermano soltanto alle serie tv, ma si arrivano persino al mondo del cinema.
Alcuni hanno già recitato in film candidati agli Oscar, altri si sono fatti notare in pellicole d'azione mozzafiato. Non hanno nemmeno raggiunto la maggiore età, eppure godono già di un seguito straordinario e di milioni di fan sui social. C'è chi si occupa anche di problemi sociali e di progetti umanitari, come la star di Stranger Things Millie Bobby Brown. E persino chi non perde occasione per manifestare il proprio supporto al movimento femminista o o per lottare contro il bullismo. Sono solo dei ragazzini, ma il loro talento ci ha già ammaliato al punto da volerli adottare tutti. Ecco a voi la lista dei 10 attori adolescenti più in gamba delle serie tv!
La prima la conosciamo già tutti: è la regina del Sottosopra di Stranger Things.
1) Millie Bobby Brown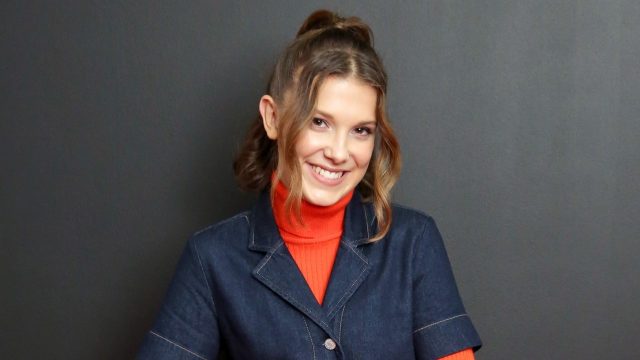 È la star di Stranger Things, nonché paladina dei diritti dei bambini. Millie Bobby Brown entra nel mondo dello spettacolo nel 2013, interpretando piccoli ruoli in serie tv popolari come Grey's Anatomy e Modern Family. Ma è nel 2016 che il successo incombe su di lei: interpretando Eleven nello show Stranger Things diventa subito una celebrità.
Star famosissime si travestono proprio come il suo personaggio e nel giro di pochissimo diventa un fenomeno del web. Il suo talento viene notato anche da molti artisti che decidono di coinvolgerla nei propri video musicali. La Brown ha infatti preso parte ai video ufficiali delle canzoni di Birdy e Sigma, dei The xx e dei Maroon Five. Nel 2019 uscirà inoltre il film Godzilla II – King of the Monsters, nel quale la giovane attrice recita a fianco di Vera Farmiga, e la terza stagione di Stranger Things.
La Brown è spesso stata al centro di numerose critiche, ma, nonostante i disagi vissuti, non si è mai persa d'animo. L'attrice ha vinto tantissimi premi e di recente è diventata ambasciatrice dell'UNICEF, grazie alla sua mobilitazione verso il rispetto dei diritti umani.