Stranger Things si è conclusa con l'episodio 3×08 tra sorrisi, qualche lacrimuccia e molte emozioni, lasciandoci dentro quella malinconica sensazione che si prova sempre alla fine di ogni anno scolastico (non perdetevi la nostra recensione, la trovate qui).
E cosa ci dobbiamo sorbire alla fine di ogni anno scolastico oltre agli arrivederci commossi? Le pagelle ovviamente! E noi di Hall of Series non ci tiriamo di certo indietro nel consegnare ai ragazzini di Hawkins il pagellone finale delle loro eroiche imprese.
Cominciamo dunque con i bocciati e i promossi di questo emozionante finale di stagione, senza dimenticare però i premi di consolazione per chi alla sufficienza piena non ci è arrivato, ma almeno si è fatto notare.
Il bocciato dell'ultima pagella di Stranger Things non può che essere Jonathan Byers, quello che prende di petto il momento più trash dell'episodio – parlo della caviglia indemoniata – salvo poi rendersi conto che non ha nessuna idea di ciò che sta facendo, a parte danni notevoli.
VOTO 3 DUNQUE A JONATHAN BYERS, CHE GIOCA MALE ALL'ALLEGRO CHIRURGO DISTRUGGENDO LA POSSIBILITÀ DI UNA FULGIDA CARRIERA NELLA DANZA PER UNDI.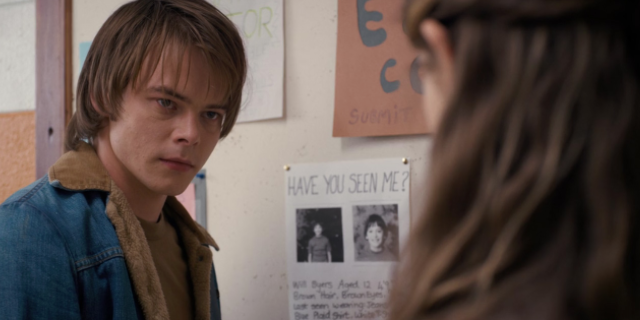 La quale, come ogni donna cazzuta che ha studiato presso la scuola della vita e si ritrova nei guai con un uomo incompetente che vuole svoltare eroicamente la situa senza averne le competenze, lo esonera con un efficace ghe pensi mi.
E il macellaio lo vai poi a fare con quello stordito di tuo fratello!
Abbiamo anche dei premi alternativi da assegnare a chi, magari, non ha raggiunto la promozione a pieni voti ma che comunque ha saputo regalare momenti entusiasmanti agli spettatori da casa.
AND THE OSCAR FOR "MI PIACI PERCHÉ NOTI I DETTAGLI" GOES TO…
..IL MIND FLAYER!!!
Uno che per quanto sia brutto, viscido e pericoloso riesce a ricordare (a differenza della stragrande maggioranza degli uomini del pianeta) come si veste la ragazza di cui si è invaghito.
Tante di noi hanno provato un fremito di risentimento quando ha riconosciuto la camicetta di Undi sul manichino di Gap, dimostrando che LUI ha notato come lei era vestita quando l'ha vista la prima volta.
Quelli che ancora rispondono alla domanda "di che colore ho gli occhi?" con un "un colore bello" prendano nota.
Siate eroi per un giorno anche voi. Sbilanciatevi.
Proseguiamo con la consegna di qualche altro premio ad honerem prima di giungere ai promossi della puntata
Assegniamo l'Oscar per "IL MEGLIO TARDI CHE MAI" a quella indecisona di Joyce Byers. Una che se la tira fino all'ultimo secondo, salvo poi rendersi conto che c'è la possibilità concreta che stia per fare una morte orrenda e precoce, e che morire quasi disoccupata, a un passo dai 50 e pure single, sarebbe stata davvero dura da digerire.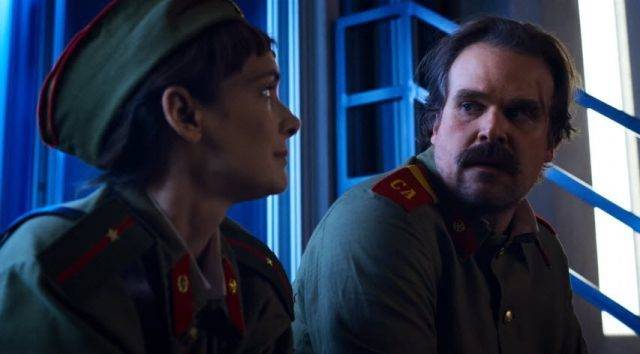 L'MTV MOVIE AWARD BEST FIGHT SCENE VA A…
..NANCY WHEELER!
Non se l'è vista particolarmente bene in questa stagione, la povera Nancy. Entra nel mondo del lavoro piena di sogni, energia e belle speranze.
Tutte cose che le verranno succhiate via così velocemente che il Mind Flayer fatti da parte che lo stagismo svuota l'anima molto peggio di te.
Litiga con il ragazzo, lo stesso che fin dalle prime stagioni ha la stessa verve di uno che accompagna la morosa per negozi il primo giorno di saldi.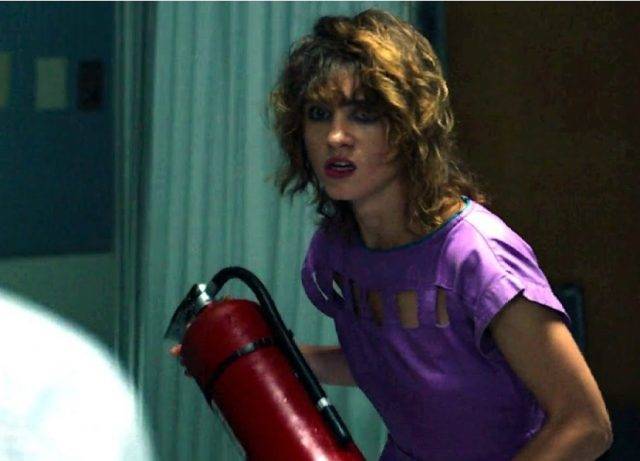 Va bene che nella prima stagione gli spariva il fratello ed era il nerd della scuola, ma suvvia Byers! Hai poi fregato la gnocca al più figo della scuola e tuo fratello è tornato a casa tutto intero. E fattele due risate che magari domani si parla di te a messa!
Detto questo, la povera Nancy ne ha passate davvero di brutte in questi episodi. Ecco perché capiamo come mai senta il bisogno di attaccar briga pure con i parchimetri, e il motivo per cui non si tira mai indietro davanti a uno scontro. Se non spettasse a Hopper (che forse rivedremo, qui la "prova") il "WE CAN BE HEROES, JUST FOR ONE DAY" AWARD avremmo mandato lei a suonarle ai russi.
Concludiamo con la promozione più meritata dell'episodio finale di Stranger Things: il momento che ha coinvolto più spettatori possibili da casa in un emozionante tuffo nel passato che, non negatelo, vi ha fatto sorridere e canticchiare sul divano, facendovi dimenticare per un attimo tutti i problemi della vostra vita.
VOTO 10 E LODE CON GOLDEN BUZZER PREMUTO SUBITO E FATEGLI INCIDERE UNA HIT ESTIVA AL VOLO (CHE GIUSY FERRERI CI HA UN PO' SCOCCIATI) A DUSTIN E SUZIE!!!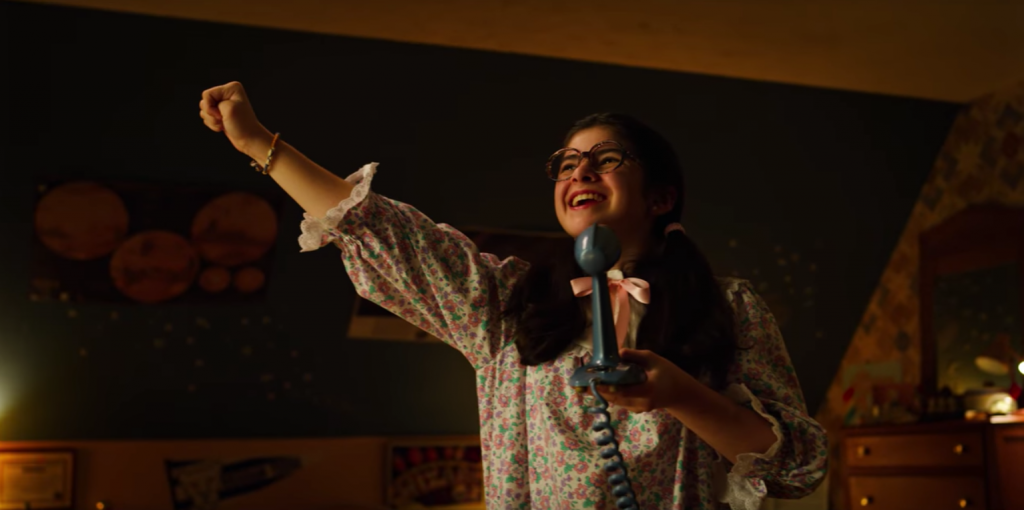 Ma un po' di più a Dustin, che prima ci tiene a fare un bel gnè gnè agli amici dimostrando l'esistenza della sua conquista, che anche se non sarà davvero "Phoebe Cates" ma intanto è carina, esiste e salverà pure il mondo. Per cui beccatevi questa infami, che in un estate il ragazzo ha trovato la morosa, sventato un attacco russo e formato un duo incredibile che promette scintille anche nella quarta stagione (#teamdusterica tutta la vita).