Senza ombra di dubbio, la serie tv originale Netflix Stranger Things è stata uno dei fenomeni di massa più imponenti degli ultimi anni. Ha coinvolto un pubblico molto vasto, dai ragazzi sino anche agli adulti, ed è riuscita a creare una storyline avvincente e mai lenta.
Sicuramente, merito del successo della serie è dato da molteplici fattori. Il fascino vintage attira un pubblico molto vasto di spettatori e, unito al mistero e all'ambientazione fantasy e a un talentuoso cast, ha fatto sì che Stranger Things si consacrasse come una delle serie migliori e più seguite degli ultimi anni.
Ora è lecito porsi una domanda: potranno mai altri prodotti simili riuscire a essere la nuova Stranger Things? Alcuni sembrerebbero avere tutte le carte in regola per competere contro questo colosso, ma sconfiggerlo potrebbe essere troppo difficile.
Eccole le 3 nuove (ma anche no) Stranger Things!
1. Dark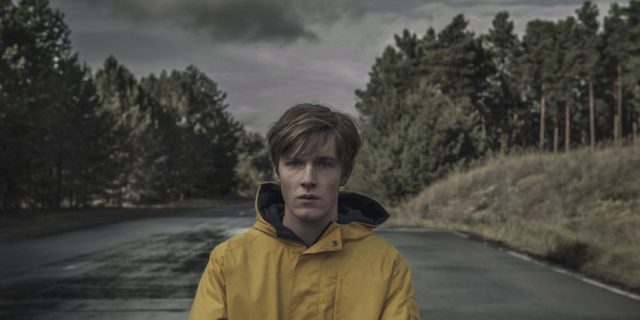 Dark è la serie tv tedesca che ha fatto parlare di sé negli ultimi tempi. Il genere è il medesimo di Stranger Things e anche l'ambientazione anni '80. Tuttavia sono decisamente diverse.
Innanzitutto, solo una parte della storia si colloca nel passato e diversi sono l'intento e la ricostruzione della moda del tempo, sulla quale gli sceneggiatori di Stranger Things hanno posto particolare attenzione. Il tono è più cupo di quello che possiamo vedere nella prima e la trama si fa via via più intricata e complessa, tanto che diventa difficile stare al passo con i diversi piani temporali e le correlazioni che vi sono tra loro. Con il proseguire degli episodi, però, risulta evidente che la serie è ben costruita e che ogni dettaglio apparentemente irrilevante va invece a completare l'incastro della trama.
Per lo spettatore è facile lasciarsi trasportare dall'atmosfera fantastica e misteriosa fino a diventarne assuefatto. Ma non vi è quella freschezza che i giovani attori di Stranger Things sono in grado di trasmettere. Questa è una serie che va seguita con una particolare attenzione e che lascia lo spettatore in uno stato confusionale che porta a riflettere. Questi i suoi punti di forza, ma anche di debolezza.
2. The Umbrella Academy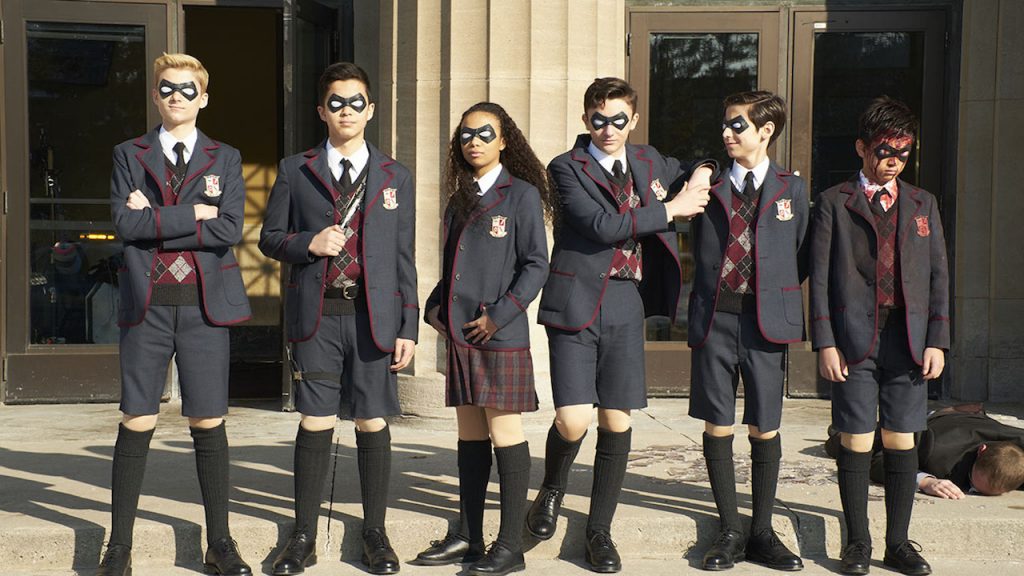 Altro prodotto targato Netflix. The Umbrella Academy vede protagonista una disfunzionale famiglia di supereroi. Questa serie ha riscosso da subito un grande successo sia per la trama, avvincente e stimolante, sia per i suoi personaggi complessi e interessanti. Tuttavia siamo sicuri che questa serie possa diventare la nuova Stranger Things?
Difficile a dirsi, ma alcuni fattori lasciano pensare di no. Stranger Things ha per protagonisti dei ragazzini appena entrati nella fase adolescenziale, mentre i membri della Umbrella Academy si avvicinano tutti ai trent'anni. Questo comporta anche una differenza di situazioni e di temi notevole. Infatti, i componenti di questa famiglia sono personaggi complicati e che non hanno nessun legame affettivo forte all'inizio della serie. Nell'universo di Stranger Things, i nostri giovani coraggiosi non hanno ancora conosciuto la malvagità delle persone e hanno intessuto dei rapporti reali e su cui possono fare sempre affidamento.
Ciò che manca a questa serie e che ne costituisce la particolarità, è la difficoltà che hanno questi protagonisti di trovare la luce fuori dal tunnel. L'incapacità di vedere il lato positivo delle disgrazie che stanno loro capitando. Lo stupore che Mike e i suoi amici provano nell'assistere ai poteri di Undici fa sì che lo spettatore si senta coinvolto e viva le emozioni di quei ragazzi. L'entusiasmo e l'incoscienza che solo dei ragazzini provano di fronte a nuove avventure pericolose.
In The Umbrella Academy abbandoniamo l'infanzia gioiosa e la visione incantata del mondo circostante per focalizzarci sulle nostre fobie e su quanta paura faccia scoprire i propri poteri.
3. Le terrificanti avventure di Sabrina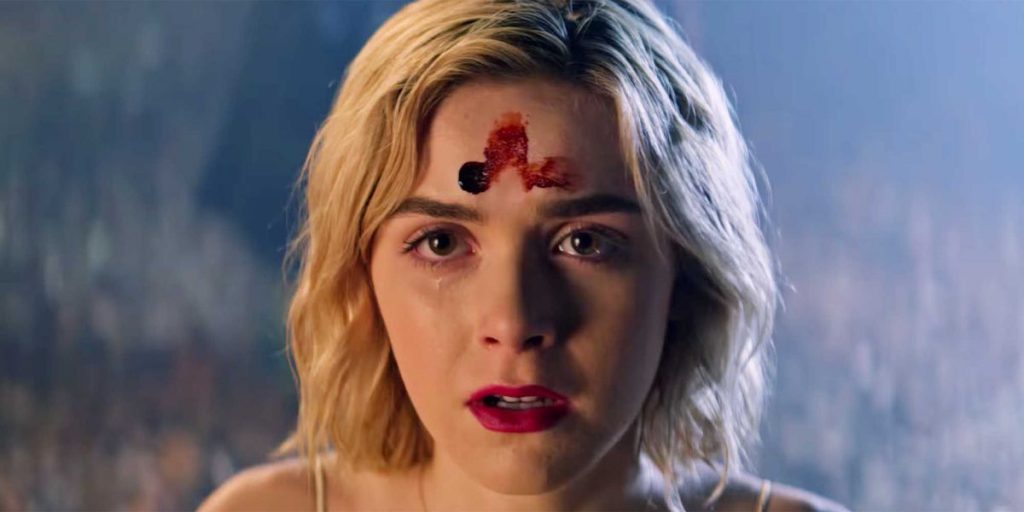 In ultima, una delle serie che ha avuto più successo negli ultimi mesi. Le terrificanti avventure di Sabrina è un perfetto connubio di elementi fantasy, macabri e complicati rapporti adolescenziali. Con la seconda parte abbiamo anche avuto la risposta a tanti interrogativi lasciati in sospeso e abbiamo conosciuto il lato oscuro e la potenza della nostra Sabrina Spellman.
Nonostante sia una serie che tratta anche tematiche importanti e che focalizza l'attenzione sull'emancipazione femminile, potrebbe essere catalogata molto più come teen drama. Per coloro che non si sono lasciati ingannare dall'apparenza, risulta evidente che la serie mostri il conflitto interiore dei personaggi, costretti a scegliere continuamente tra bene e male. Ma il confine tra queste due forze è molto labile e spesso l'uno sfora nell'altro.
In Stranger Things, Undici decide per un breve periodo di allontanarsi dalla casa di Hopper per ritrovare le sue radici e vendicarsi dell'infanzia rubata. Ciononostante, in realtà, nessuno dei protagonisti intraprende mai il cammino del male, come invece accade in Le terrificanti avventure di Sabrina.
Stranger Things porta in scena la classica lotta del bene contro il male che, anche se difficile da debellare, viene sempre sconfitto da questo impavido gruppo di ragazzini.
E non importa quale età tu abbia, assistere ancora una volta alla vittoria della luce ti permette di vedere con ottimismo anche le situazioni più nere. Di credere che i puri di cuore trionfino sempre.