Nei panni di Spartacus lo ricordiamo forte, bellissimo, indomito.
Eppure, una malattia devastante se l'è portato via in poco meno di due anni.
Andy Whitfield era tante cose: un attore, una star del piccolo schermo, il volto più riconoscibile di Spartacus, un amico, un marito e un padre.
Nasce il 17 ottobre 1971 in un piccolo villaggio del Galles, Amlwch, che conta poco più di tremila abitanti. I suoi genitori sono Robert e Pat.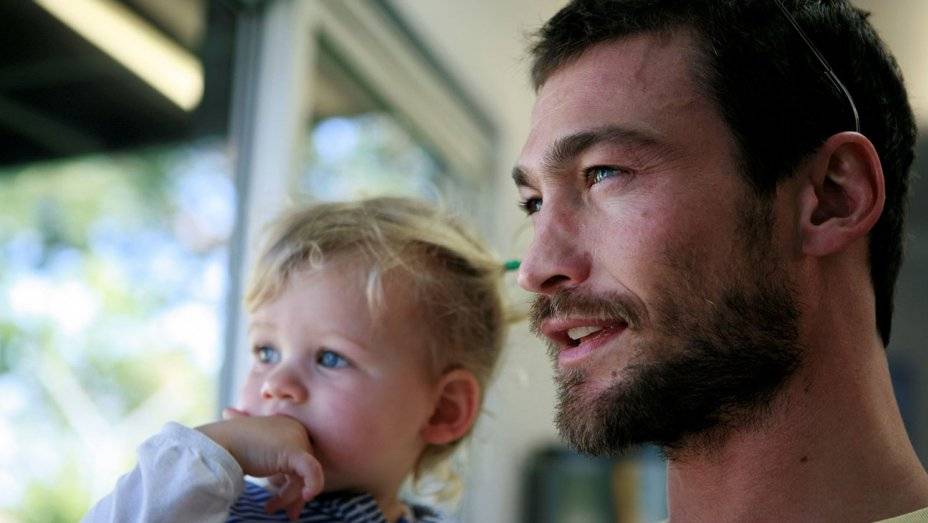 All'università studia ingegneria, ma capisce ben presto che non è questa la sua strada. Nel 1999 si trasferisce in Australia, dove studia recitazione alla Screenwise Film & TV School for Actors di Sydney. Grazie al suo fisico statuario e al suo viso bellissimo, non fatica a trovare i primi ingaggi come modello. Ha anche successo e fa molta pubblicità sia in Europa che in Asia.
A Londra conosce Vashti, un'inglese di origine iraniana e la sposa nel 2001. La coppia ha due bambini, un maschio e una femmina, Jesse e Indigo.
Ottiene anche diversi ruoli in alcune serie tv e film, ma è proprio con Spartacus, la serie televisiva trasmessa nel 2010 dall'emittente statunitense Stark, che ottiene il successo col grande pubblico. Nella prima stagione, dal titolo Spartacus – Sangue e Sabbia, interpreta proprio il leggendario gladiatore romano Spartacus. Lo vediamo alle prese con le lotte nell'arena, tra gli intrighi orditi nella casa di Batiato.
Tutto, in lui, grida potenza, forza, vita.
È solo alla fine delle riprese che succede qualcosa che cambierà tutta la sua vita.
In preda a dolori che interessano tutto il corpo, va a farsi visitare e, nel marzo del 2010, la diagnosi è qualcosa per cui nessuno può mai essere preparato.
Linfoma non Hodgkin, una neoplasia maligna del tessuto linfatico.
Ovviamente, Andy deve pensare alla propria salute e si concentra sulla guarigione, lasciando il set di Spartacus che, nella seconda stagione, si svilupperà in un prequel incentrato sull'ascesa al potere di Batiato e della sua casa di combattimento. La produzione della serie tv mette quindi in sospeso la storia del gladiatore per supportare il proprio attore principale.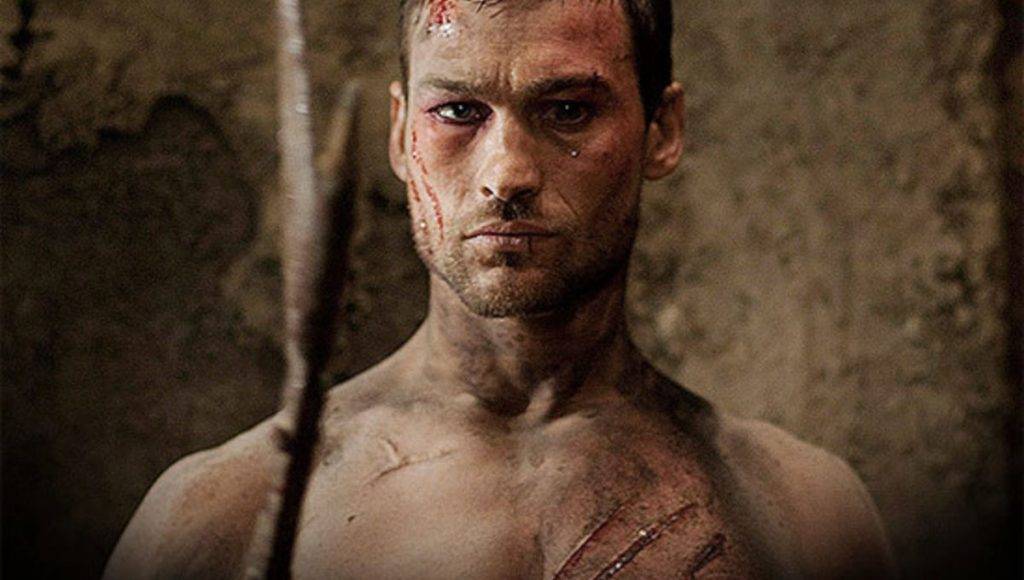 Andy a giugno dichiara di aver sconfitto la malattia, ma, subito dopo, nel mese di settembre, ha una ricaduta che lo costringe ad abbandonare per sempre il suo ruolo in Spartacus. Viene sostituito da Liam McIntyre nella terza stagione.
È in questo drammatico periodo che inizia le riprese di un documentario sulla sua lotta per sconfiggere la malattia: Be Here Now, trasmesso da Netflix.
Andy si mostra in tutta la propria vulnerabilità: piange, è sopraffatto dalla paura, lo si vede a colloquio coi dottori, in un viaggio spirituale (e non solo) in India, nella quotidianità con la sua bella famiglia. Come ci si prepara a lottare contro una malattia vigliacca, che non ha una causa ben precisa? Che preoccupazioni può avere un padre all'idea di dover lasciare una moglie e due figli piccoli, di tre e sei anni? Si può trovare una ragione per una tragedia simile?
Andy Whitfield sembra un uomo invincibile, potente e possente, che, invece, svela tutta la propria fragilità, le proprie paure, ma anche la speranza di potercela fare. In fondo, come afferma, la sua malattia ha una possibilità dell' 80% di guarigione.
Be Here Now è il lascito straziate e, al tempo stesso, speranzoso, di un uomo che lotta contro una malattia che lo ha colpito mentre si trovava all'apice della prestanza fisica e del successo. Ci sono momenti bui, le terribili conseguenze della chemio e delle medicine prese, il lento deperimento di un uomo che aveva fatto della fisicità il proprio marchio distintivo.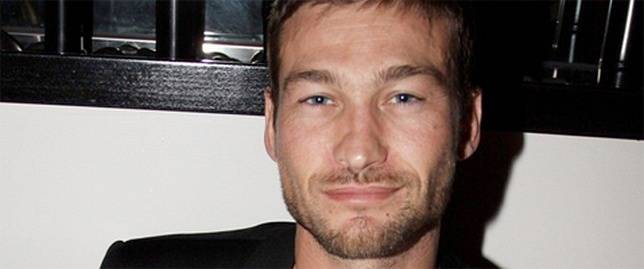 Ma ci sono anche momenti felici e teneri, perché Andy ha al suo fianco una moglie combattiva, che non lo lascia mai, nemmeno quando le cose si mettono male, ha due figli splendidi e molti amici che gli restano accanto fino all'ultimo.
Purtroppo, l'11 settembre 2011 Andy perde definitivamente la sua battaglia contro la malattia e muore a Sydney, a soli 18 mesi dalla diagnosi.
Vashti non dimentica il marito e continua a ricordarlo ai figli ogni giorno e, con questo spirito, ha rilasciato in Be Here Now:
"Vedere il filmato è stato un insieme di emozioni, ma la prima cosa che ho pensato è che potevo riavere Andy per un paio d'ore: ascoltare la sua voce, le sue chiacchiere e vedere quanto fosse straordinario".
Il documentario, nell'intento della famiglia Whitfield, si pone come obiettivo sia quello di sensibilizzare l'opinione pubblica sull'importanza della ricerca in questo campo, che quello di dare la forza a chi sta ancora lottando contro questa malattia a non mollare mai, fino all'ultimo.
E c'è riuscito.