Attenzione: il seguente articolo contiene spoiler su Sons of Anarchy
Sons of Anarchy è il racconto di come gli anni e i segreti abbiano distorto l'idea di un sogno. Il sogno di JT di risparmiare al suo club anni di sangue e faide; quello di Gemma di tenere unita la sua famiglia e, infine, quello di Jax: proteggere le persone amate da quella vita che non aveva scelto, ma che era il suo retaggio. Di questi loro sogni non è rimasto molto. Solo sangue e rimpianti.
Ciò che più di tutto, però, lascia l'amaro in bocca è che Jax, Gemma e JT abbiano abbandonato questa terra senza l'unica cosa che avrebbe potuto liberarli: Il perdono.
Quello che Jax voleva ottenere da Tara con quell'ultimo gesto d'amore per lei: costituirsi. Il perdono che Gemma desiderava da tutte le persone che amava e che aveva ferito profondamente con inganni e menzogne. E infine il perdono per JT, per non essere riuscito a proteggere la sua famiglia evitando che Jax ripercorresse i suoi stessi, drammatici passi.  La travolgente intensità del finale di Sons of Anarchy è riescheggiata nella mia mente per giorni sotto forma di musica. E non di una sola canzone, ma di tre diversi brani dei Metallica presenti in altrettanti album che, sebbene godano di un'interpretazione lontana dalla mia, non riesco a non ricollegare per alcuni passaggi a queste tre anime non perdonate. The Unforgiven è, infatti, il titolo di queste tre canzoni.
THE UNFORGIVEN – JAX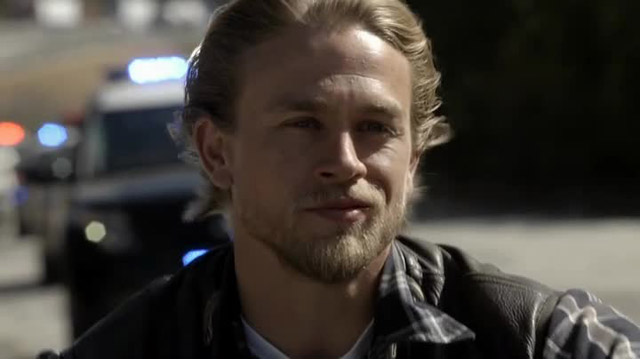 Sangue fresco raggiunge questa terra e in breve sottomesso attraverso la costante e gravosa disgrazia, il ragazzino impara le loro regole. Col tempo il bambino è assorbito, capro espiatorio di torti altrui. Privato di tutti i suoi pensieri, il giovane continua a lottare. [….]

Un giuramento a se stesso che mai, d'ora in poi, gli porteranno via la sua volontà.
L'immagine stampata nelle nostre menti di quel pezzo di pane sporcato dal sangue è l'emblema perfetto di Jax, un animo puro macchiato dalle scelte che altri hanno preso per lui, che nella sua ultima ora si è convinto di non meritare alcun perdono.
Quello che ho provato, quello che ho conosciuto, non ha mai brillato in ciò che ho  mostrato. Non lo ha mai fatto non si è mai visto. Non saprai mai cosa sarebbe potuto essere.

[…]

Mai stato libero, mai stato me stesso. Quindi ti ho definito l'Imperdonato.
In effetti quell'ultima decisione di Jackson sembra essere stata l'unica presa liberamente in tutta la sua vita. Ogni altra scelta era stata influenzata dalla volontà di proteggere ciò che amava maggiormente: la famiglia che aveva scelto e quella che vedeva guardando dietro le sue spalle. In quell'ultima corsa, invece, Jax ha conosciuto la vera libertà per la prima volta. La libertà di scegliere senza che nulla di tutto questo lo influenzasse, ma facendo sì che lo accompagnasse sommessamente nel suo viaggio verso la redenzione.
THE UNFORGIVEN 2- GEMMA TELLER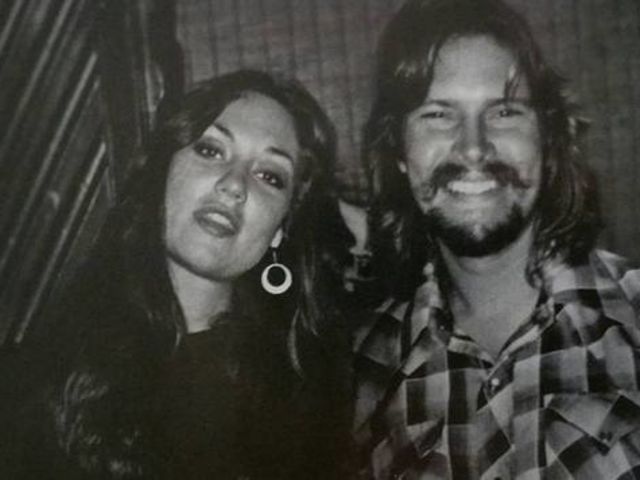 Distenditi accanto a me, dimmi ciò che hanno fatto pronunciare, le parole che voglio sentire e fai fuggire i miei demoni.La porta è chiusa ora, ma sarà aperta se tu sarai sincero. Se tu riesci a capire me, io posso capire te.
Gemma parla a JT, forse ora ha compreso le ragioni che lo avevano allontanato da lei. I suoi errori l'hanno condannata e tutto ciò che le è mancato negli ultimi istanti della sua vita è stato il perdono. Sempre quello. Gemma, così avvinghiata alle sue ragioni e alle sue convinzioni da perdere di vista la sua vera natura.
Distenditi accanto a me sotto un cielo malvagio. Attraverso il giorno nero e l'oscurità della notte noi condividiamo questa paralisi. La porta si apre, rompendosi, ma non c'è sole che ci splenda attraverso.

Le cicatrici nere del cuore sono ancora più scure, ma non c'è sole che ci splenda attraverso.

[…]

Ciò che ho provato, ciò che ho saputo, volta le pagine, volta la pietra dietro la porta, dovrei aprirla io per te?
Gemma e i suoi sbagli. Gemma e le sue spine. Ha cercato il perdono, quando voltandosi ha detto:
Devi farlo, è la nostra natura
Ma la sua ricerca di redenzione ha condannato suo figlio, e per questo anche lei è l'imperdonata.
Distenditi accanto a me, dimmi ciò che ho fatto. La porta è chiusa così come i tuoi occhi. Ma ora vedo il sole, ora vedo il sole. Si ora lo vedo.

[…]

Prendo questa chiave e la seppellisco in te, perchè sei un non perdonato anche tu.
Gemma è la chiave, lo sappiamo. Lo avevamo già capito prima che lo dicesse Juice. Lei conosce ogni verità nascosta dietro ogni bugia racchiusa in ogni segreto. La chiave per ogni porta rimasta chiusa è sepolta insieme a lei.
THE UNFORGIVEN 3- JOHN TELLER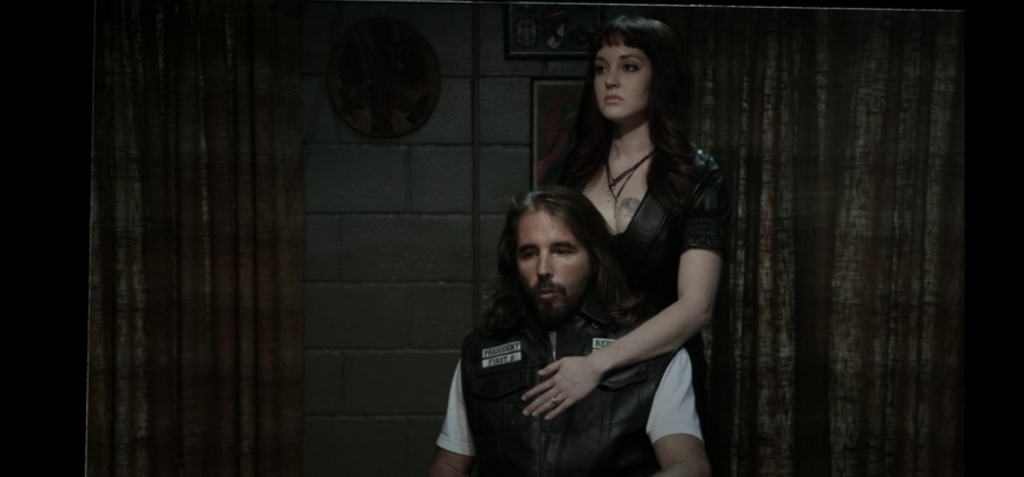 Come poteva sapere che questa nuova luce dell'alba avrebbe cambiato per sempre la sua vita? Ha iniziato a navigare ma è stato condotto fuori rotta dalla luce di un tesoro d'oro.
Che JT avesse visto oltre è stato chiaro sin dall'inizio. Le sue memorie sarebbero dovute servire a non mandare fuori rotta anche Jax. Perchè John Teller aveva visto oltre i colori e la lealtà. Aveva visto oltre i Sons of Anarchy, tutte le insidie che il suo sogno di gloria e di anarchia avrebbe potuto riservare alla sua famiglia. Il suo sacrificio doveva essere la strada per la redenzione. La via per evitare che quel suo sogno, oramai alla deriva, corrodesse Jax.
È stato lui a provocare dolore con il suo sogno egoistico? È spaventato, sempre spaventato dalle cose che sente. […] Ma ha continuato a navigare. Come posso essermi perso se non ho un posto dove andare? Cercando i mari dell'oro come può fare così freddo? Rivivo nei miei ricordi, come posso incolparti se sono io colui che non riesce a perdonare?
Questo brano, l'ultimo dei tre The Unforgiven, fa parte dell'album Death Magnetic pubblicato nel 2008 dalla band di Los Angeles. Sempre nel 2008 è iniziata Sons of Anarchy, e non posso fare a meno di considerare queste due forme d'arte così diverse, ineluttabilmente collegate tra loro. Quest'ultimo The Unforgiven sembra raccontare gli ultimi istanti di vita di JT, nella loro lucida disperazione.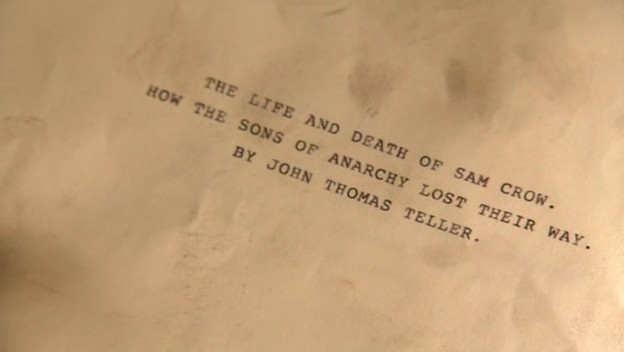 Questi giorni si immergono nella nebbia che è densa e soffocante. Questa ricerca della vita fuori dal suo inferno, dentro intossica. Lui sta affondando. Come la sua vita. Scivola veloce giù con la sua barca, sparendo nell'oscurità adesso. Un naufrago. La colpa è tutta svanita. È andato via e la colpa è svanita.
Il suo piede sull'acceleratore e la sua colpa che svanisce. Ma in fondo, è lui che non è riuscito a perdonare se stesso. Così, anche JT è l'imperdonato.
Un saluto agli amici di To be a Samcro- Sons of Anarchy nell'anima e agli amici di "Sons of Anarchy – Samcro Italia"