Da quando ha fatto il suo esordio su FX nel lontano 2008, Sons of Anarchy è diventata una delle serie tv di maggior successo del network americano. Ma non solo. Con la sua creazione, Kurt Sutter (mente geniale dietro all'universo dei SAMCRO) ha dato vita a un vero e proprio fenomeno globale che ha attratto sempre più spettatori, favorendo così la nascita di una comunità che ancora oggi continua a crescere ed espandersi. Così come Breaking Bad, fiore all'occhiello dell'epoca d'oro della serialità, Sons of Anarchy ha dimostrato di essere molto più di un prodotto televisivo, e chiunque l'abbia vista non potrà che concordare.
Nella sua universalità, nella sua capacità di esporci una realtà complessa ma comunque accessibile al pubblico, questo gioiellino ha attirato a sé una riverenza quasi religiosa, trasformandosi in un culto che ha trovato il suo posto nel cuore di milioni di fan. Chiunque abbia amato la serie vi confermerà quanto sia difficile non riconoscerne il valore, così come sia impossibile non provare un profondo affetto per esso. Un attaccamento quasi patologico a una storia tanto avvincente quanto drammatica. Così come ogni grande amore, la serie FX è riuscita a insinuarsi sotto la pelle degli spettatori, diventandone una parte integrante. Ponendosi in cima a un podio immaginario, impossibile da rimpiazzare o eguagliare.
Ma cos'è che ha reso Sons of Anarchy così inimitabile? Cos'è che ha incoraggiato questa devota riverenza da parte del pubblico?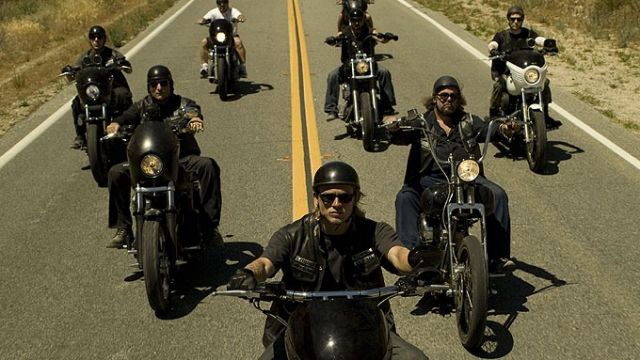 Essenzialmente, quella dei SAMCRO è una storia universale di famiglia, amore e vendetta. Un'esperienza intensa e viscerale, che non avrebbe mai visto la luce se non fosse stato per il genio di Kurt Sutter (che tra l'altro ha trascorso del tempo con una gang di bikers per dare maggior realismo allo show). Dopo aver dato prova del suo talento in The Shield, lo sceneggiatore ha creato un dramma grintoso, violento e oscuro. Un prodotto che non ha mai avuto paura di ricorrere a plot twist scioccanti o a spingere i suoi personaggi in direzioni impopolari. Ambizioso e talvolta politicamente scorretto, Sons of Anarchy non si è mai tirato indietro dall'affrontare lo stupro, il razzismo, le sparatorie a scuola. Tematiche esplorate non per il loro valore lucrativo, ma per permettere ai protagonisti di imparare qualcosa da se stessi, di scoprire una forza o un'oscurità di cui non erano ancora consapevoli.
Infatti, pur avendo una trama avvincente, lo show si regge principalmente sulla forza dell'emozioni e sulla scoperta del proprio io. Sull'esplorazione delle sfumature del comportamento umano, che nell'universo dei Sons oscilla selvaggio dall'amore incondizionato all'odio profondo. Sentimenti forti nei quali è impossibile non notare l'influenza di William Shakespeare. Lo stesso Sutter ha confermato più volte quanto il Bardo sia stato d'ispirazione (così come per altre serie) durante la stesura dello show. Nel dramma di Jax Teller rivediamo infatti quello di Amleto, che offre il sostegno necessario per reggere un racconto di verità, vendetta, sentimenti onorevoli e ideali caduti. Insomma, una vicenda capace di attirare ogni tipo di spettatore.
Ed è proprio Jax Teller colui che ci ha fatto sentire davvero parte dell'universo di Sons of Anarchy.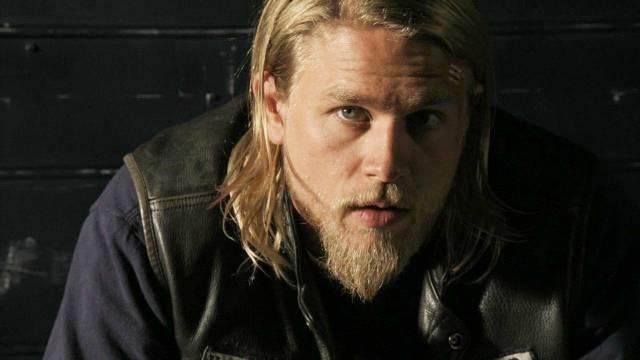 Anche se la violenza e le azioni spietate dei SAMCRO non ci appartengono (o almeno si spera!), la luce che le ricopre ci è invece familiare. Si tratta della coscienza di Jax, un protagonista che riesce a toccarci perché alla costante ricerca di se stesso, perché sempre pronto a mettersi in discussione. Il vice-presidente dei Sons è il perfetto esempio di come sentimento e decadimento convivano all'interno dei vari personaggi, oltre che nella serie stessa. Infatti, il suo fulcro centrale è sempre stato la lotta interiore di Teller, combattuto fra la sua lealtà all'MC e il suo amore per la famiglia, fra il desiderio di cambiamento e il richiamo dell'oscurità.
Ma se le incertezze di Jax ci mostrano quanto l'animo umano possa essere tormentato e mutevole, il club ci offre invece un esempio di fratellanza, libertà e forza perpetua. Tre elementi che costruiscono le fondamenta di un legame indissolubile, in cui molti di noi si saranno sicuramente immedesimati. I bikers di Charming non sono solo amici e compagni, ma una vera e propria famiglia. Perché una volta indossato il gilet dell'oscura mietitrice si è soprattutto un fratello per il quale ogni membro sarebbe disposto a morire o uccidere. Sons of Anarchy ci mostra così quanto la famiglia non necessiti di un legame di sangue, ma di una connessione profonda con chi ci comprende, con chi ha condiviso con noi le situazioni più liete e ardue.
Dunque, pur trovandoci di fronte a un esempio di anarchia, l'amore condiviso fra i membri dei SAMCRO non può che risuonare nei cuori degli spettatori. E anche in quello degli altri personaggi.
Pur rappresentando la legge, Wayne Unser finisce per assecondare questi fuorilegge che, nonostante gli atti criminali, hanno un'anima nobile (o almeno alcuni di essi). Ogni personalità che incontriamo incarna ideali e sentimenti universali e condivisibili: la lealtà di Opie, l'amore materno di Gemma, l'ambizione di Clay. In ognuno di loro c'è un richiamo a una sfumatura della nostra umanità, di ciò che ci definisce. Di un cuore umano che non sarebbe mai stato esposto se non fosse stato per il talento degli interpreti. Jax Teller non ci avrebbe mai commosso e sconvolto tanto senza la prova attoriale di Charlie Hunnam, e l'ambivalenza di Gemma non sarebbe mai stata così palpabile senza l'eccezionale Katey Sagal. Dai protagonisti alle comparse, ogni personaggio che abbiamo incontrato è stato portato alla vita con un realismo e sensibilità che non potranno che segnarvi profondamente.
Allo stesso modo, l'amore romantico ha trovato il suo tramite nella relazione fra Jax e Tara. Simbolo di un amore impossibile, di un legame indissolubile ma comunque ostacolato dalla vita criminale dei SAMCRO. Per stagioni ci siamo chiesti se il loro amore sarebbe stato abbastanza per allontanarli dalla criminalità, per iniziare una nuova vita. E anche se molti di noi sapevano che la loro storia non avrebbe avuto un lieto fino, è stato comunque meraviglioso seguire il loro percorso, veder sbocciare il loro amore e la loro famiglia che, ahimè, ne uscirà distrutta alla fine della settima stagione.
Nel corso di sette anni, Sutter ci ha posto di fronte a una guerra di sentimenti contrastanti, di realtà che conosciamo e altre che ignoriamo.
Ma ciò che ha elevato lo show non è tanto il contesto più o meno familiare, quanto più il ritratto di un'umanità che viene esplorata in ogni sua forma. Crimine e amore, vendetta e pentimento, famiglia e fratellanza. Rinascita e morte. Concetti universali che, anche se a volte sono portati all'estremo, rispecchiano la nostra realtà, che si articola fra l'amore per i figli, le amicizie immortali, l'amore romantico, l'ambizione personale, la rabbia di fronte all'ingiustizie. Ma Sons of Anarchy non ci parla solo di questo. Ci parla di criminalità, e di quanto l'animo umano possa corrompersi. Il nostro protagonista ne è un perfetto esempio: dolce e spensierato nella prima stagione. Senza scrupoli, inaridito dal potere e distrutto dai lutti nell'ultima.
Raccontandoci la storia di Jax, così come quella degli altri personaggi, lo show finisce per offrirci molti insegnamenti, ma anche diversi moniti. Alla fine della serie, il manifesto di John Teller (testo che perseguiterà Jax nello stesso modo in cui il fantasma del padre farà con Amleto) è molto più di una semplice testimonianza. Assume infatti il peso di una sacra scrittura, che anticipa sia il futuro del club che quello del figlio. Allo stesso modo la serie usa immagini e melodie per raccontarci una parabola, per mostrarci una storia d'umanità e decadimento. Per sette stagioni Sutter ci ha trascinato per le strade di Charming, ci ha mostrato le falle del suo sistema, spingendoci a riflettere su ciò a cui avevamo assistito. Ma anche su ciò che potremmo trovare nel mondo al di fuori del nostro schermo.
Come ogni grande opera, Sons of Anarchy potrà offrirvi qualcosa di inedito a ogni nuova visione.
Un'immagine che cela un significato nascosto, oppure una connessione a cui non avevate fatto attenzione. In ogni caso, quello che rivisiterete sarà uno show coraggioso, audace, capace e desideroso di prendere i rischi necessari per mostrarci la bellezza e il marcio della nostra esistenza. Una serie tv sì, ma anche qualcosa di più. Una religione, un'esperienza di vita. Un'eredità che rimarrà con noi per il resto dei nostri giorni.