-Ma che cazzo gli è preso?-
-Vuole stargli vicino-
Il finale della 5×02 di Sons of Anarchy è uno dei più belli e intensi, specialmente per quanto riguarda l'amicizia tra Jax Teller e Opie Winston. E quel momento, che precede quello estremamente tragico dell'episodio successivo, è immortalato dalla splendida voce di Jack Savoretti e la sua Soldier's Eyes.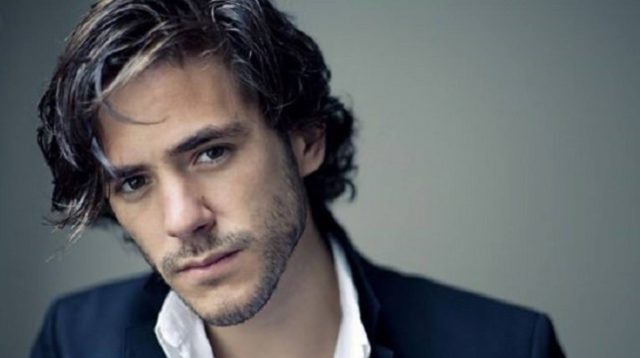 Jack Savoretti è un cantautore inglese, di evidenti origini italiane. Suo nonno è stato tra i partigiani che hanno partecipato alla liberazione di Genova e gli è stata dedicata anche una strada, in un comune vicino Genova, oltre che il nome su una targa a via XX Settembre, sempre nella città ligure. Questo evento ha avuto palesemente anche un'influenza nel modo di fare musica di Jack, il quale spazia dal folk pop all'alternative rock, dichiarando di essersi ispirato, tra gli altri, a De Andrè e a Battisti.
In effetti la sua voce, ruvida e nostalgica, ben si sposa con il mood che le serie tv vogliono infondere attraverso la musica. I suoi brani sono stati infatti ripresi in alcuni episodi di Grey's Anatomy e One Tree Hill e una sue canzoni più belle, non poteva mancare all'interno di Sons of Anarchy, che vanta un repertorio musicale pazzesco, azzeccato sotto ogni punto di vista.
"I know that I'll be coming home soon. With a soldier's eyes, with a soldier's eyes"
Soldier's Eyes. È questa la canzone che fa da sottofondo al finale della 5×02 di Sons of Anarchy. La canzone perfetta per descrivere il personaggio di Opie, un soldato, sempre pronto a schierarsi dalla parte di Jax. E difenderlo. O anche solo stargli vicino, come osserva Gemma. Fino alla morte.
Nell'episodio in questione alcuni membri dei SAMCRO vengono presi in custodia dallo sceriffo. Opie, che si era allontanato momentaneamente dal club in seguito alla morte di suo padre, si ritrova sul posto e colpisce lo sceriffo Roosevelt, per farsi arrestare a sua volta.
Probabilmente intuiva già che in carcere, ad attendere Jax, ci sarebbero stati gli uomini di un Damon Pope assetato di vendetta. Lo intuiva da fedele scudiero qual è sempre stato. «I've seen inside the devil's dreams where young men die and graveyards open up their arms for mothers left to cry» – recita un verso di Soldier's Eyes – «Ho visto dentro ai sogni del diavolo dove giovani uomini muoiono e le tombe aprono le loro braccia alle madri che piangono».
Jax, invece, non potendo sapere che quella sarebbe stata l'anticamera dell'ultima volta che suo fratello avrebbe potuto proteggerlo, si limita a esaltarne l'impulsività. Lieto com'è di riavere Opie al suo fianco.
-Stai diventando come me-
-Come vado?-
-Niente male-