"Sons of Anarchy" è come un coltellino svizzero, ha tutto ciò che serve.
Il dramma, la violenza, il pathos, l'amore, le litigate, la tenerezza, i mitragliatori, le motociclette, gli uomini monchi e le prostitute transessuali: ci sono veramente tutti gli ingredienti per attrarre ogni tipo di pubblico!
La creatura di Kurt Sutter piace sostanzialmente a tutti, a prescindere dalle distinzioni di genere, classe sociale, etnia e perfino popolarità, come ben dimostra la folta truppa di celebrità italiane e non che hanno manifestato da tempo il loro amore per i SAMCRO.
Quest'oggi Hall of Series entrerà nei salotti di quelli che il maestro Paolo Villaggio definì "i partecipanti della grande festa" e vi elencherà chi di loro, esattamente come voi, si sganascia nel sentire le battute di Tig, rimane magneticamente attratto dallo sguardo di Jax e avverte un leggero prurito alle mani tutte le volte che inquadrano quel diavolo di Clay Morrow.
(Prima però vi sveliamo un segreto: eventuali sfoghi/insulti/esplosioni di frustrazione ai danni delle 7 persone che vi stiamo per descrivere non serviranno assolutamente a NIENTE. Vivete sereni, è iniziata l'estate!)
7) Tommaso Paradiso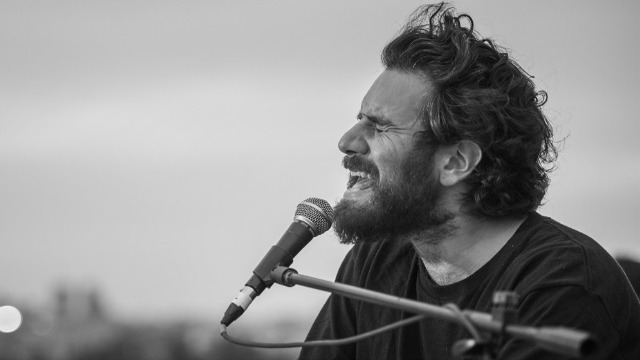 Il sound elettronico molto anni '80 e i testi tanto romantici quanto malinconici non devono trarvi in inganno, il frontman dei "Thegiornalisti" è in realtà un invasato della gang motoristica di Charming! La confessione è avvenuta addirittura sul palco, qualche giorno fa, durante un suo concerto a Collegno (TO): "Voi dovete sapere che il mio look varia a seconda delle Serie Tv che guardo: adesso ho il barbone in stile Vikings, ma prima, quando avevo baffetti e barbetta incolta, era un omaggio a Sons of Anarchy". Insomma, un ragazzo completamente patito di serialità agilmente mascherato da celebrità hipster…