# #
Sons Of Anarchy è un capolavoro di indicibile bellezza. È l'epopea maledetta e violenta di un sogno rimasto sepolto sotto montagne di bugie e intrighi.
# #
Parliamo INDUBBIAMENTE di una delle Serie TV più maestose e meravigliose dell'intera storia seriale. Un'opera destinata ad essere venerata come la Bibbia degli Addicted, che insieme ad altri capolavori va a completare l'Olimpo delle Serie Tv.
La perfezione non esiste ma Sons Of Anarchy è ci è molto vicina. 7 stagioni di pura adrenalina condite da un intreccio infinito di bugie e complotti, oltre ad un cast stellare. Kurt Sutter si è superato nella realizzazione di tale magnificenza, lasciando però un vuoto incolmabile nelle nostre vite. L'attesa per lo Spin Off incentrato sulle vicende dei nemici/amici dei Sons, ovvero i Mayans, cresce a dismisura e il popolo, non contento, invoca a gran voce una serie sui leggendari First 9 di John Teller.
# #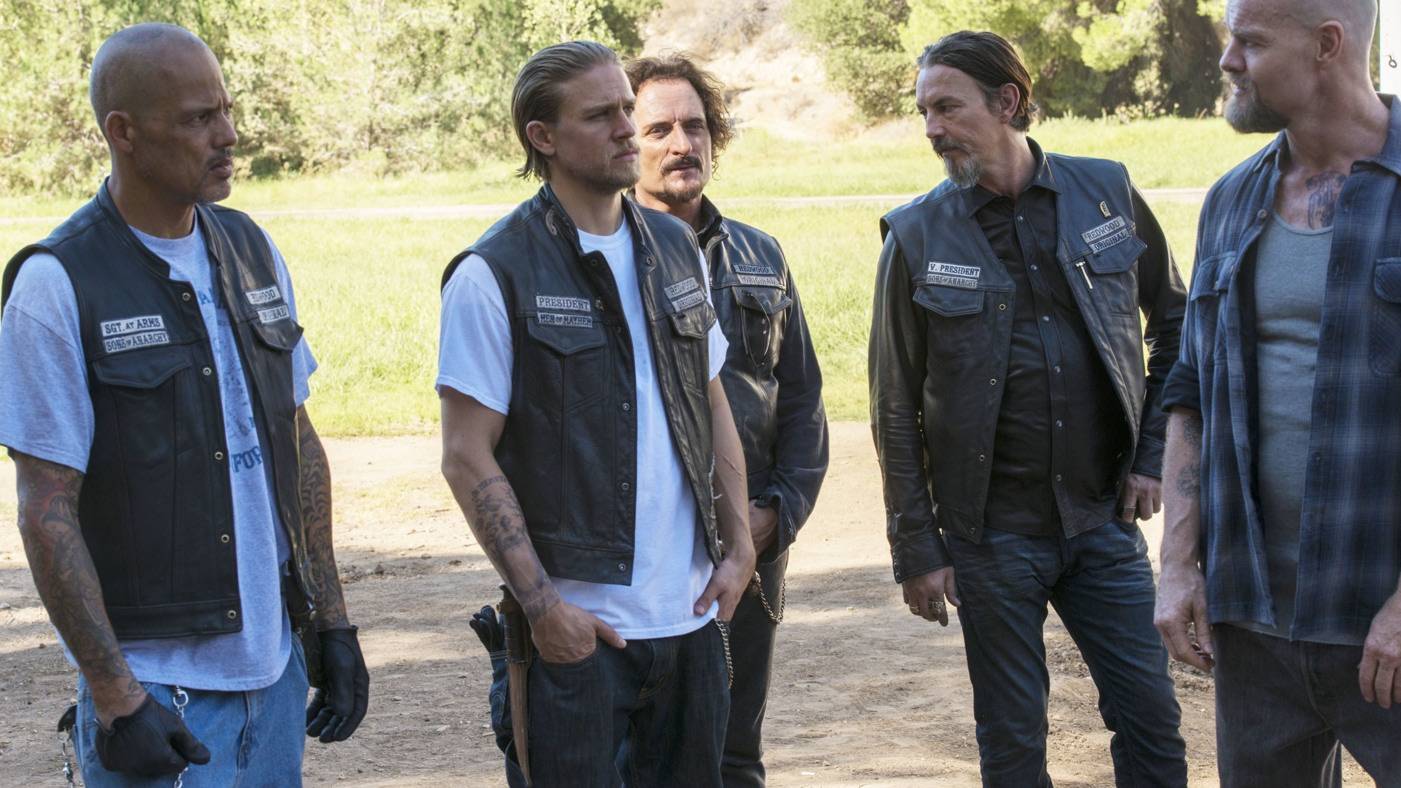 Kurt Sutter ci accontenterà mai? Ai posteri l'ardua sentenza, e nella spasmodica attesa di News al riguardo qualcosa bisogna pur fare per riempire questo vuoto incolmabile.
Sons Of Anarchy è scalata al successo, menzogna, famiglia, azione, fratellanza. E noi abbiamo individuato 5 Serie Tv capaci di incarnare questi aspetti.
1) BREAKING BAD: SCALATA AL SUCCESSO
Breaking Bad è la storia della scalata al successo di un uomo condannato a morte. È l'evolversi di una personalità sepolta sotto anni e anni di frustrazione e fallimenti continui, che combatte per prendere il sopravvento e sconfiggere la cupa mietitrice. Insieme a Sons Of Anarchy è tra le più spettacolari Serie TV mai realizzate. Due opere inimitabili che viaggiano a braccetto per tensione e coinvolgimento provocati nello spettatore, che rimane estasiato davanti a cotanta bellezza.
Patti col Diavolo, famiglia prima di tutto, compromessi maledetti, Imperi costruiti con le bugie, intrighi infiniti, supremazia territoriale e scalata al successo ad ogni costo; gli elementi in comune tra questi due capolavori unici e imponenti che vanno molto oltre il concetto di semplice "Serie TV".