È come una canzone dei Guns N' Roses, da ascoltare col volume al massimo e il vento tra i capelli. Potrebbe essere il Welcome to the Jungle del piccolo schermo o qualcosa di simile.
Sneaky Pete è una serie rock, su questo non ci sono dubbi. Ha il ritmo giusto, il piede veloce e l'intensità di un John Bonham dei tempi migliori.
Nel catalogo Prime Video italiano da più di due anni, la serie ideata da Bryan Cranston e David Shore è una piccola meraviglia nello sconfinato panorama delle serie tv. La prima stagione ha ottenuto su Rotten Tomatoes il 100% di gradimento da parte del pubblico ed è stato lo show di Amazon più seguito nel Nord America, prima ancora di altri prodotti più famosi come Transparent e The man in the High Castle.
Un po' dramma, un po' noir e un po' commedia, questa serie sa conquistare il pubblico a suon di giochi di prestigio, trovate stravaganti e colpi di scena.
Eppure, in Italia non ne parla quasi nessuno. Ed è un vero peccato, perché Sneaky Pete meriterebbe davvero un'occasione.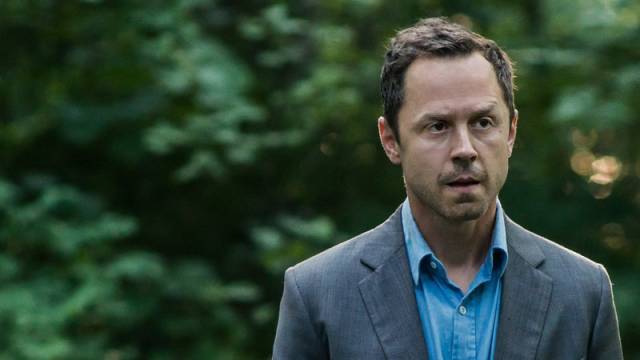 Nel cast uno strabiliante Giovanni Ribisi che qui sembra essere perfettamente a proprio agio nei panni del truffatore Marius Josipovic.
Ad affiancarlo, oltre a Marin Ireland (Homeland – Caccia alla Spia), Jane Adams (Frasier) e Shane McRae, ritroviamo Margo Martindale, vincitrice di tre Emmy per i ruoli in Justified e in The Americans. E soprattutto, ma solo nella prima stagione, Bryan Cranston (Breaking Bad) nelle vesti dello spietato gangster Vince Lonigan.
Avvincente, frenetica e brillante, Sneaky Pete è una serie incentrata sui sotterfugi e l'estrosità del suo protagonista, Marius Josipovic, che, uscito di galera, ruba l'identità del suo compagno di cella, Pete Murphy, piombando all'improvviso nella vita della famiglia che non vedeva da oltre vent'anni. Le atmosfere un po' rurali e un po' desolate di un'America guasta e corrotta fino al midollo fanno da sfondo a una trama costruita tutta su finzione e ambiguità. Marius è il truffatore per eccellenza, un mago nell'arte dell'arrangiarsi e dell'improvvisazione. È una sorta di funambolo che cerca di mantenere l'equilibrio tra bugie, mezze verità, inganni e tranelli. Un prestigiatore di grande talento, scaltro, arguto, spericolato.
Ma non è l'unico ad inerpicarsi sui binari della falsità e della doppiezza.
In Sneaky Pete tutti indossano una maschera, chi più e chi meno.
C'è chi lo fa per orgoglio, chi per affossare i dolori del passato, chi per sfuggire a se stesso. Ma tutti si barricano dietro una spessa coltre di menzogne per sfuggire ad una realtà quasi sempre dolorosa. E per non dover scoprire tutte le ferite che gocciolano dietro la maschera.
I membri della famiglia Bernhardt, al pari di Marius, devono fare i conti con un passato mai del tutto archiviato, ma solo momentaneamente accantonato. L'arrivo del cugino Pete è solo la miccia che innesca una serie di rocambolesche peripezie che proveranno a mettere a nudo ciascun personaggio. Audrey, Otto, Julia, Taylor, Carly: tutti dovranno fare i conti con se stessi e con quello che si sono lasciati alle spalle.
Ma il ritmo di Sneaky Pete è così eccitante e incalzante che persino una storia vista e rivista centinaia di volte può deviare verso tonalità di colore più vivaci e intense.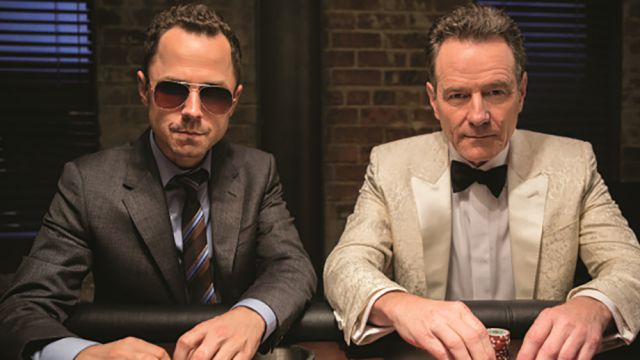 La prima stagione è probabilmente la più bella e adrenalinica, merito anche di un Bryan Cranston sempre eccezionale nei panni del villain Vince Lonigan. È qui che impariamo a conoscere Marius e ad apprezzarne le doti di prestigiatore. È qui che iniziamo a entrare nelle dinamiche della famiglia Bernhardt e a condividerne ansie, angosce e desideri. Ed è qui che ci riscopriamo improvvisamente cultori della truffa, intesa come espediente artistico in grado di tirarci fuori dai casini.
Tra le incertezze e le incognite legate al mondo della società di cauzioni dove i Bernhardt lavorano, tra le domande ancora in cerca di risposta sul passato della famiglia e le traballanti relazioni dei personaggi di questo mondo caotico ed equivoco, si dispiegano gli stravaganti stratagemmi di Marius Josipovic. Che nella terza (e purtroppo anche ultima) stagione raggiunge la sua piena evoluzione.
Gli ultimi dieci episodi sono quelli della riflessione.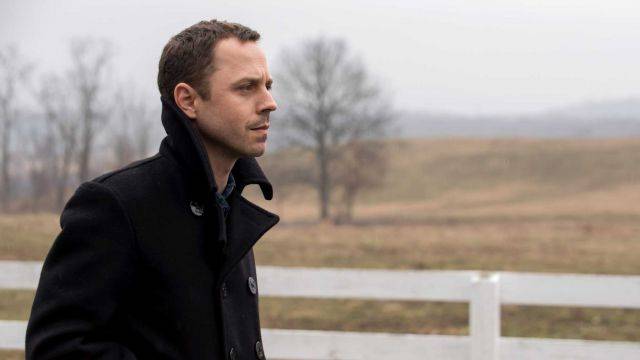 Maggiore è l'attenzione riservata ai personaggi e ai loro legami, ancora più corale il punto di vista della narrazione che abbraccia tutti i membri della famiglia, non solo il protagonista. La trama è ancora più coesa, i filoni secondari si intrecciano alla perfezione con le vicissitudini di Marius, sebbene si intravedano i primi segnali di stanchezza.
La crisi d'identità è portata all'estremo, è un topos che logora da dentro i personaggi e che disorienta e sbalordisce gli spettatori con trucchi e artifici da manuale.
Io chi sono realmente è la domanda che assilla Marius e la sua famiglia, che rovista dietro la maschera per trovare nient'altro che altri dubbi e altre incertezze.
Sneaky Pete viaggia sulle frequenze del rock. È un assolo di batteria che travolge e diverte, restando pericolosamente in bilico tra ambiguità e geniali stravaganze. È una serie che va vista, subito. Col volume al massimo e il vento tra i capelli.