Skins, la celebre serie inglese che ha raccontato dal 2007 al 2013 le inquietudini e le problematiche adolescenziali di tre gruppi di adolescenti di Bristol, ha lanciato più di una carriera nel firmamento delle star.
Questo perché il teen drama ideato da Jamie Brittain e Bryan Elsley si è posto l'obiettivo di raccontare senza fronzoli e senza troppi giri di parole le difficoltà che si incontrano nel nuovo millennio quando non sei ancora maggiorenne. Quando cerchi di capire chi sei formando la tua identità ma scontrandoti ripetutamente con gli stereotipi e le pressioni che società, coetanei e famiglia ti infliggono più o meno consapevolmente.
Un racconto asciutto e crudo che richiedeva la collaborazione di attori capaci ed efficaci che riuscissero a mostrare con credibilità le prime inevitabili crepe che si formano nelle personalità dei personaggi, mano a mano che questi crescono durante gli episodi.
Sesso, droga ed emarginazione sono le tematiche con cui si misurano i nostri protagonisti come accade in altre coraggiose serie tv dell'universo seriale, ma non solo.
In Skins anche disturbi della personalità, gravidanze indesiderate, disturbi dell'alimentazione e malattie mentali vengono raccontante senza filtri, provando a dare spazio a tutto quell'emisfero adolescenziale che spesso viene tralasciato in un racconto televisivo.
Ma che fine hanno fatto i ragazzi di Bristol una volta che il sipario si è chiuso sulle avventure urbane dei fratelli Stonem e dei loro amici? Per alcuni la strada si è rivelata più fortunata e fruttuosa. Alcuni sono incappati in ruoli notevoli in show importanti mentre altri dopo alcuni progetti si sono persi nei meandri infiniti di prodotti di secondo livello.
Partendo dai più produttivi e famosi ecco dove possiamo ritrovare i ragazzi di Bristol per rivivere insieme le atmosfere dell'amato teen drama!
Nicholas Hoult – Tony Stonem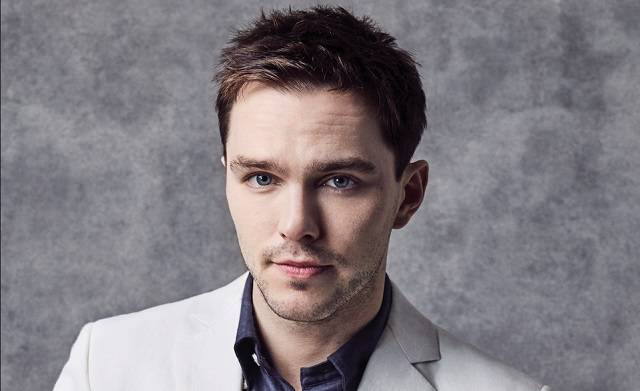 Partito come l'antagonista della serie finendo poi per diventarne il protagonista nella seconda stagione, Anthony "Tony" Stonem, gemello della sfrenata Effy, è sicuramente il personaggio più carismatico dello show britannico.
Grazie anche al suo interprete Nicholas Hoult, che grazie a questo ruolo è tornato a imporsi all'attenzione dello show business dopo il suo sfolgorante esordio da ragazzino in About a Boy, commedia di successo degli anni Novanta accanto a Hugh Grant.
Lasciata la serie al termine della seconda stagione Nicholas si è dato al cinema, ottenendo il ruolo da protagonista in Warm Bodies accanto a Teresa Palmer, altra consocenza seriale grazie a The Discovery of Witches. In seguito ha preso parte al franchise degli X-Men con il ruolo di Bestia, dove ha trovato anche l'amore con Jennifer Lawrence. Da lì in poi impossibile fermarlo, Mad Max Fury Road con Tom Hardy e Charlize Theron, La Favorita accanto ai premi Oscar Oliva Colman, Emma Stone e Rachel Weisz, il biografico Tolkien e anche Equals con Kristen Stewart.
Si è da poco riconciliato con il mondo dello streaming grazie al ruolo dell'imperatore Pietro III di Russia in The Great, accanto alla giovane versione di Caterina La Grande interpretata da Elle Fanning, serie disponibile su Starzplay.
Kaya Scodelario – Effy Stonem
Con un viso come il suo, la splendida Kaya non poteva rimanere ai margini dello schermo.
Eccola quindi che dopo aver raccontato le problematiche esperienze che hanno scandito la crescita della sua Effy, l'attrice classe 1992 si è cimentata con il cinema, accalappiandosi anche un ruolo di rilievo nell'ultimo capitolo della saga de I Pirati dei Caraibi accanto a Johnny Deep.
Ne La Vendetta di Salazar, Kaya interpreta l'intrepida astronoma Carina Smith che verrà arruolata suo malgrado nella ciurma di Capitan Jack Sparrow per recuperare il Tridente di Poseidone.
Sempre al cinema l'attrice brittanica ha preso parte a un'altra famosa saga, quella di Maze Runner, dividendo la scena con altri due esponenti molto amati del piccolo schermo: Dylan O'Brien (Teen Wolf) e Thomas Brodie-Sangster (Game of Thrones e il recentissimo e applauditissimo La Regina degli Scacchi).
Ha fatto ritorno in televisione con la prima stagione di Spinning Out targata Netflix, show che narra le difficoltà del pattinaggio artistico attraverso gli occhi della sua protagonista Kat Baker, interpretata appunto dalla Scodelario.
Hannah Murray – Cassie Ainsworth
Apriamo la parentesi Game of Thrones con il ruolo della dolce Cassie e seguendo con tutti quegli attori che sono approdati da Bristol al mondo di Westeros. Infatti è possibile rivedere l'attrice inglese nel ruolo della tenera ma volitiva Gilly che al fianco del suo Sam scoprirà il nome del vero erede al Trono di Spade.
Mentre recitava nel famosissimo show targato HBO Hannah ha preso parte a qualche film indipendente come God Help The Girl e Detroit, senza rimanere inattiva ma senza neanche ottenere lo stesso successo delle due serie che l'hanno lanciata.
Joe Dempsie – Chris Miles
Anche l'irrequeito Chris Miles ha avuto la sua rivalsa grazie alla creatura di Martin, assicurandosi il ruolo dell'intrepido Gendry Waters, bastardo di Robert Baratheon.
Ruolo che lascia nella terza stagione per poi riprendere dalla settima, un lavoro notevole che lo ha fatto conoscere a livello internazionale per tutti quelli che non avevano mai scoperto l'universo di Skins.
Momentaneamente inattivo aspettiamo i suoi prossimi progetti dopo il successo di Game of Thrones sul cui tanto dibattuto finale si è da poco espresso un altro suo collega al riguardo.
Dev Patel – Anwar Kharral
Anche l'attore inglese è partito da Skins prima di approdare sui set di film prestigiosi che spesso si sono battuti per la celebre statuetta dorata agli Academy Awards.
Indimenticabile nel pluripremiato successo di Danny Boyle The Millionaire, film che lo ha fatto conoscere in tutto il mondo, ha poi recitato accanto a Nicole Kidman nello splendido Lion. Opera per cui è stato anche candidato agli Oscar come Miglior attore non protagonista.
Attacco a Mumbai, Marigold Hotel e L'uomo che vide l'infinito sono solo alcune delle produzioni a cui il giovane attore ha preso parte negli ultimi anni.
Ha fatto ritorno nel panorama seriale con la partecipazione a uno dei capitoli che hanno composto la prima stagione di Modern Love disponibile su Amazon Prime Video.
Jack O'Connell – James Cook
Jack O'Connell dopo aver prestato il volto al problematico James nella terza e quarta stagione di Skins è stato scelto da Angelina Jolie come protagonista di uno dei suoi progetti da regista, Unbroken per la precisione. Biopic che racconta la storia dell'atleta olimpico Louis Zamperini che gli è valso anche un premio BAFTA.
Ha recitato persino al fianco di George Clooney e Julia Roberts nel bellissimo Money Monster e recentemente in Seberg accanto a Kristen Stewart.
Daniel Kaluuya – Posh Kenneth
È passato attraverso molti mondi seriali Daniel Kaluuya prima di approdare al cinema.
Non solo Skins dunque ma anche Black Mirror, dov'è il protagonista del secondo episodio della prima intensa stagione, 15 Milions Merits.
Al cinema invece ha svoltato grazie al film di Jordan Peele Scappa – Get Out e al ruolo da protagonista che gli ha permesso di angosciare mezzo mondo mentre viene intrappolato in una dimensione psichica alternativa.
Ha recitato in Sicario, Black Panther e Widows, dove dà del filo da torcere a una tostissima Viola Davis.
Chiudiamo la lista dei volti di Skins che hanno avuto un futuro più roseo di altri con quello di Matty Levan.
Sebastian de Souza – Matty Levin
Dopo la partecipazione a Skins, de Souza ha dato vita nientemeno che a Botticelli nella fiction in costume I Medici, accanto a Daniel Sharman e Alessandra Mastronardi.
Mentre recentemente ha preso parte all'acclamato Normal People, show di Hulu presente su StarzPlay tratto dal bestseller di Sally Rooney, salvo poi ritrovare Nicholas Hoult in The Great.
Nono tutti sanno che oltre alla carriera di attore de Souza porta avanti anche quella di sceneggiatore, suo è infatti lo script di Kids in Love con Cara Delevigne e Will Pouter.