Sono tante le serie tv incentrate su gruppi di adolescenti. Da Freaks and Geeks a That '70 Show, passando per Smallville e Gossip Girl, ma quali sono le migliori? Noi ne abbiamo individuate 10. Ognuna ha le proprie peculiarità e i propri difetti. Ma ce ne sono alcune che sono irremovibilmente impresse nella nostra mente. Sono quelle che ci hanno fatto battere il cuore. Quelle che ci hanno fatto innamorare dei propri personaggi. Ecco qui la nostra classifica.
1) Beverly Hills 90210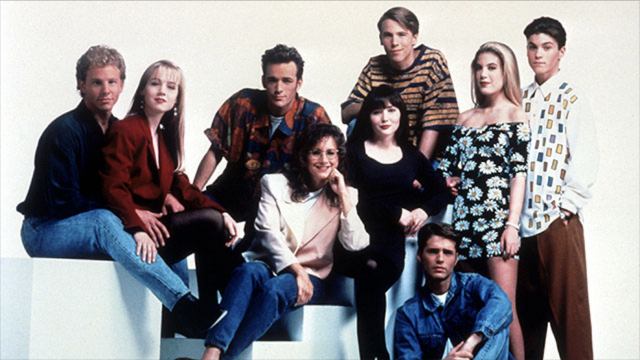 Beverly Hills 90210 è certamente una delle serie tv più famose tra quelle incentrate su un gruppo di adolescenti. Andata in onda tra il 1990 e il 2000, la serie raccontava le storie dei gemelli Brandon e Brenda Walsh, appena trasferitisi nel quartiere VIP di Los Angeles in seguito ad una promozione del padre. Qui conoscono Kelly Taylor, Steve Sanders, Andrea Zuckerman, Dylan McKay, interpretato da Luke Perry, scomparso recentemente, David Silver e Donna Martin.
Beverly Hills 90210 è stata un format rivoluzionario per gli anni in cui è stata trasmessa. Per la prima volta gli adolescenti americani, e in modo particolare i membri dell'alta borghesia di Beverly Hills, venivano rappresentati in maniera veritiera. La serie ha trattato temi delicati come la droga, l'AIDS, la dipendenza dall'alcol e il rapporto con la sessualità. Ed è proprio per questo che si è guadagnata il primo posto: perché è stata la prima serie parlare di argomenti, per quei tempi, tabù.
Dal 2008 al 2013 venne prodotto dalla CW il remake della serie, dal titolo 90210. Nonostante seguisse le orme della serie originale, non è riuscito a essere all'altezza dell'originale.