Come molti (ma non tutti, quindi fate attenzione agli spoiler) sapranno, la terza stagione di Sherlock si è conclusa con un episodio sensazionale e sicuramente indimenticabile. The Final Problem, infatti, ha fatto venire al pettine tutti i nodi che si erano accavallati non solo nelle due puntate precedenti, ma in generale nelle 3 stagioni finora viste. La soluzione di questo problema è familiare e personale: questo, come lo stesso Sherlock Holmes ci tiene a sottolineare, non esclude affatto John Watson, considerato dall'investigatore una vera famiglia, più di quanto non lo sia il fratello Mycroft.
Ad ogni modo, la soluzione della vicenda corrisponde al problema: la sorella Euros, nascosta e dimenticata da Sherlock per il terribile atto che aveva compiuto da bambina, cioè l'omicidio del migliore amico del fratello, Victor (Barbarossa). La bambina intelligente e spietata era diventata una pericolosissima macchina dell'inganno, servendosi dell'eccentricità di Moriarty per includere il fratello Sherlock nel "grande gioco" che dimostra, però, tutta la sua debolezza: giocare con Sherlock (sia da bambina che da adulta) e da lui essere "trovata" era l'unico scopo di questo folle gioco al massacro.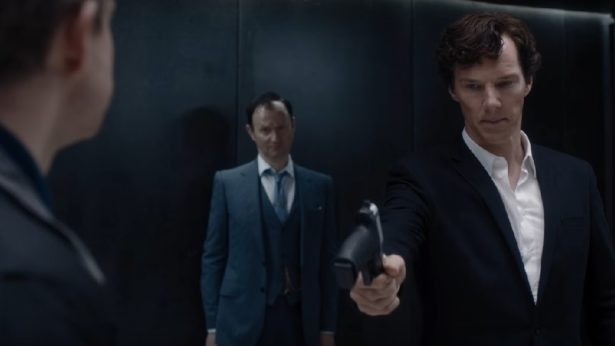 Ad ogni modo, il finale è a tutti gli effetti un lieto fine per una serie di motivi. Innanzitutto, quello pragmatico che nessun personaggio principale ha perso la vita (nonostante ci siano andati molto vicini John e Mycroft); inoltre, dal punto di vista emotivo, sembrerebbe che l'episodio con la sorella e la capacità di ricordare il suo passato abbiano conferito a Sherlock l'emotività di cui lo abbiamo visto privo fino a questo momento. Una svolta netta e importante nel personaggio e per questo (per ora) solo immaginabile.
Tuttavia, è evidente che The Final Problem è stata una puntata conclusiva in molti sensi: senza dubbio della quarta stagione (le ultime speranze di vedere una quarta puntata a sorpresa sono tramontate stanotte); ma, a dirla tutta, dell'intera serie. Non ci sono notizie certe su una quinta stagione e ora, analizzando i punti a favore e contro questa eventuale scelta, cercherò di spiegare perchè possiamo considerare Sherlock conclusa.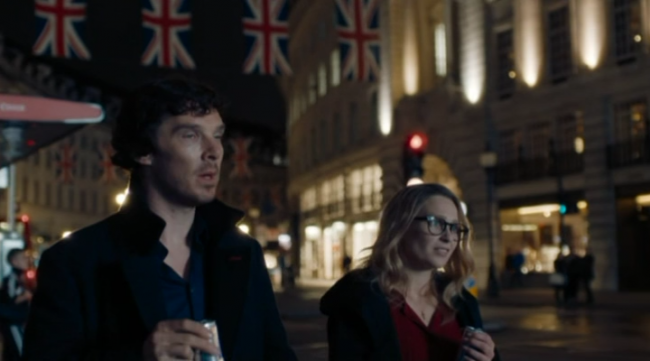 Partiamo innanzitutto da una diramazione, analizzando la prima possibilità: perchè e come Sherlock potrebbe continuare. Infatti, se è vero che il finale dell'ultima puntata appare come definitivo e sotto certi aspetti completamente conclusivo, non dobbiamo comunque dimenticare di cosa stiamo parlando: Sherlock è una Serie Tv ispirata ai racconti di Conan Doyle e quindi da un punto di vista di storie da raccontare ha un vasto elenco di avventure da prendere in considerazione, che possono dare linfa alla serie per molte stagioni. Inoltre, si pensi alle sequenze finali della puntata: vengono mostrati vari casi a cui Sherlock ha continuato a dedicarsi successivamente alle vicende dell'episodio, e non è impensabile che si possano costruire delle storie su basi simili.
Passiamo invece all'altra interpretazione: Sherlock non deve continuare. A pensarci bene, infatti, ci accorgiamo immediatamente che la struttura della serie, se da un lato potrebbe (come scritto in precedenza) essere estesa fino a esaurimento racconti, d'altro lato invece ha costruito un preciso disegno logico-emotivo che, se proseguisse, perderebbe di coerenza. Infatti, da una base apparentemente classica e generale di risoluzione dei casi, si è gradualmente passati (con l'apice in The Final Problem) ad un piano strettamente personale del protagonista, un'indagine dei problemi caratteriali e familiari di Sherlock Holmes, indagine apparentemente risolutiva. Dunque la chiusura emotiva è logicamente coerente con quello che è stato mostrato finora:
 le sequenze finali, da questo punto di vista, possono essere intese come la continuazione delle avventure di Holmes e Watson, senza bisogno di indagarle, perchè sappiamo ormai che l'obiettivo è stato raggiunto, e le nuove avventure non sono che pezzi di un puzzle che non serve più venga composto.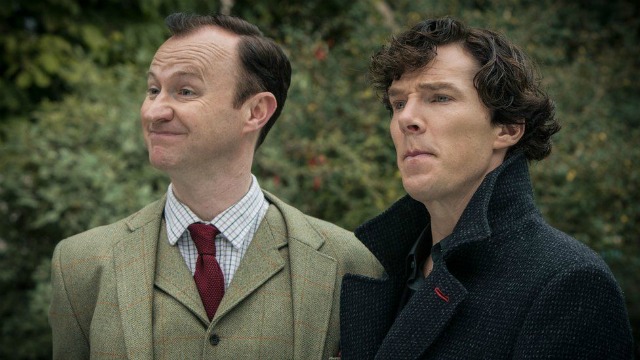 Dunque, abbiamo amato Sherlock, appassionatamente; abbiamo amato proprio la sua coerenza architettonica nel costruire episodi e stagioni incredibilmente logiche, come il suo protagonista. Di conseguenza, la struttura logica della storia sembrerebbe aver messo la parola fine e salutato tutti con affetto: se così fosse si tratterebbe di una scelta dolorosa ma saggia. Ad ogni modo, una cosa è certa: Sherlock ci mancherà tantissimo.