# #
ATTENZIONE: questo articolo contiene spoiler sulla 4×01 e sulla 4×02 di Sherlock. Se non avete visto le puntate, non proseguite con la lettura.
# #
# #
Mary Morstan è morta. Ma è morta realmente? L'ultimo episodio, The Lying Detective, sembrava aver risposto in maniera definitiva a questa domanda, sfatando la teoria che l'intero The Six Thatcher fosse una ricostruzione di Sherlock alla psicologa per fornire un alibi a John, vero esecutore materiale dell'omicidio di sua moglie.
Eppure nonostante questo episodio all'apparenza sembra chiudere definitivamente la questione Mary, fantasma nella testa di John ed espressione del suo senso di colpa per il tradimento, dopo averlo rivisto una cosa come 394 volte, qualche dubbio torna. Ad esempio, cosa ci fa Mary – o una donna che assomiglia spaventosamente ad Amanda Abbington – tra le infermiere che partecipano all'esperimento di Culverton Smith tre anni prima degli avvenimenti narrati nella puntata?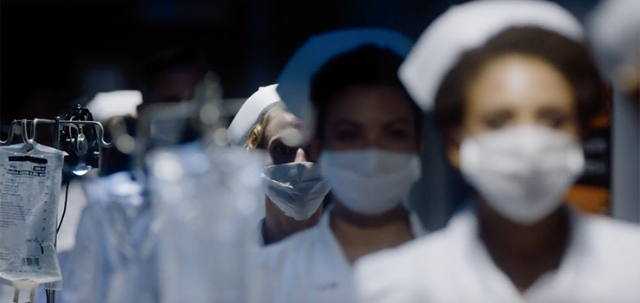 Certo c'è sempre l'ipotesi che fossero a corto di comparse – del resto, è risaputo che alla BBC riciclino attori, set, oggetti di scena e simili – ma insomma, siamo seri, la scelta è intenzionale. Ora, la presenza di Mary è facilmente spiegabile: il fallimento dell'operazione in Georgia era già avvenuto e lei era probabilmente già a Londra a lavorare come infermiera. Di lì a poco avrebbe incontrato John Watson.
Insomma, nulla di strano, eppure questa presenza 'casuale' non convince. E non convince essenzialmente per due motivi: perché la scena della morte di Mary è effettivamente strana, come innaturale – e sì, si può spiegare tranquillamente come un errore di sceneggiatura, regia o montaggio – e perché farla intravedere lì per mezzo secondo senza farla parlare o meno non ha senso.
Se a questo aggiungiamo il fatto che Eurus Holmes ha detto di aver ricevuto il foglio di Faith Smith dallo stesso Culverton Smith, presentatole da un'amicizia comune… Avete capito, no? Mary Morstan.
Mary Morstan che a questo punto non sarebbe più dalla 'parte degli angeli' – nonostante il suo passato da killer – ma sarebbe una vera e propria villain, probabilmente dipendente proprio di Eurus e da quest'ultima messa accanto a John Watson. Scioccante no? Di sicuro ci toglierebbe 'la terra da sotto i piedi', come i Mofftiss ci hanno promesso.
A sostegno di questa teoria c'è il fatto che The Lying Detective inizi con una scena che introduce una droga che cancella e modifica la memoria, una droga che sembra però essere un mero espediente narrativo. Non viene più menzionata nel corso della puntata passando totalmente in secondo piano.
Per cui, se questa droga fosse stata usata anche da Mary? Potrebbe averla rubata proprio in occasione dell'esperimento di Culverton. Quindi Mary non sarebbe morta ma lo avrebbe fatto credere. Perché? Probabilmente proprio per scatenare gli avvenimenti della 4×02: il distacco tra i due amici, il cambio di terapista da parte di John (che, guarda caso, cade proprio tra le mani di Eurus), l'abuso di droga da parte di Sherlock, il perdono, il ricongiungimento.
Insomma, TST e TLD potrebbe essere una preparazione a The final problem, tutti gli avvenimenti potrebbero essere concatenati in modo da arrivare a Eurus perché c'è sempre stata lei dietro tutto a tirare i fili, come una gigantesca e geniale burattinaia.
Altra cosa che non quadra nella 4×02 e che potrebbe in un certo senso avvalorare ancora di più questa ipotesi è la totale assenza di Rosie. John la nomina certo e dice che l'ha lasciata da amici non meglio specificati. Sappiamo con sicurezza che Rosie non è né con Mrs. Hudson – alle prese con uno Sherlock drogato – né tantomeno con Molly, che infatti accorre sola allo studio della terapista di John.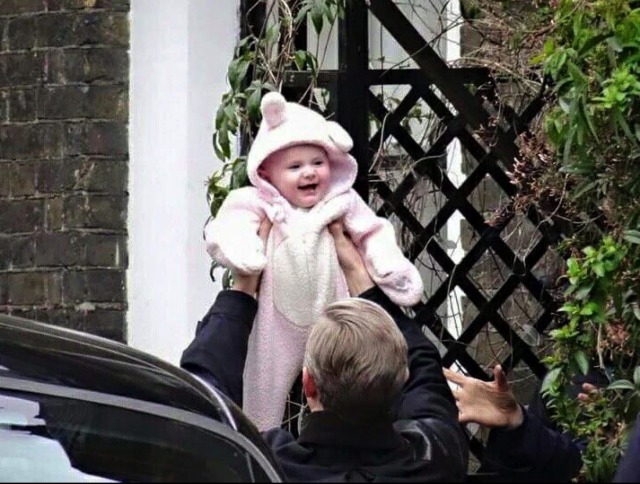 Quindi la bambina con chi è? Con Lestrade? Ma Lestrade è un poliziotto e il suo lavoro non gli consente di fare esattamente un orario da ufficio. Con Stamford? Eppure John e il suo vecchio collega non sembrano avere un rapporto così idilliaco visto che l'uomo non è stato nemmeno presente al matrimonio tra John e Mary. Inoltre John non è una persona molto socievole e ha problemi di fiducia, quindi altri amici a cui affiderebbe la figlia senza pensarci due volte non dovrebbe averne.
Rosie è forse con Mary? È sparita ma John è fuori di sé e si è costruito l'idea rassicurante che stia da amici? L'ha rapita Eurus? Non è mai esistita? È nata morta? La rivedremo?
Troppe, troppe domande che attendono una risposta. Meno male che ormai manca davvero pochissimo!