A chi potremmo associare il pezzo degli Offspring Why Don't You Get a Job se non a Frank Gallagher, capostipite della famiglia più disagiata delle serie tv? Shameless ci ha fatto conoscere questo personaggio che, dopo ben nove stagioni, non sappiamo ancora se odiare o amare alla follia.
My friend's got a girlfriend
Man he hates that bitch,
He tells me every day,
He says 'man I really gotta lose my chick,
In the worst kind of way',
She sits on her ass,
He works his hands to the bone,
To give her money every payday,
But she wants more dinero just to stay at home
Well my friend, you gotta say…
Quante volte abbiamo visto papà Gallagher approfittarsi di chiunque gli capitasse a tiro? Considerato da tutti coloro che lo circondano un vero e proprio parassita, il più Shameless di Shameless non ha problemi a mostrarsi per com'è davvero.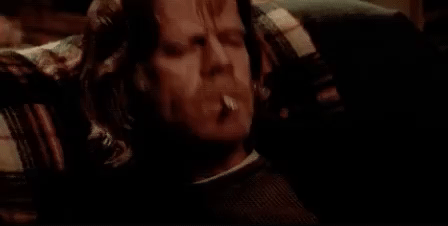 Frank Gallagher è uno scansafatiche. Non vuole lavorare, per questo cerca in continuazione qualcuno da poter abbindolare in tutti i modi possibili. Lo abbiamo visto incassare gli assegni mensili di una zia ormai morta da anni e vivere sulle spalle di Sheila senza avere il minimo senso di colpa, ma anche approfittarsi senza remore di molti altri personaggi. Anche, come ben sappiamo, dei suoi stessi figli.
I won't pay, I won't pay ya, no way,
Why don't you get a job?
Say no way, say no way, no way,
Why don't you get a job?

I guess all his money,
well it isn't enough,
To keep her bill collectors at bay
I guess all his money
well it isn't enough,
Cause that girl's got expensive taste
Frank Gallagher non ha soldi, ma è pieno di debiti. La maggior parte della gente del South Side lo cerca in continuazione proprio per essere ripagato del proprio denaro, ma il capostipite di Shameless ha sempre la scusa pronta e tenta di rimandare di volta in volta la resa dei conti.
Come ben sappiamo, infatti, Frank è irresponsabile ma non stupido. È un uomo dotato di un'intelligenza ben superiore alla norma: più di una volta nel corso delle stagioni ci ha infatti sorpresi con la sua ineffabile dialettica. Ci sono state molte occasioni in cui ha anche espresso il proprio punto di vista riguardo alcuni aspetti della vita, facendoci restare a dir poco a bocca aperta.
Come può un personaggio che trascorre la maggior parte del proprio tempo tra alcol e droghe essere così incredibilmente colto e al contempo lavativo?
Frank Gallagher può. Ma lui, d'altra parte, può praticamente tutto.
Well I guess it ain't easy doing nothing at all
But hey man free rides just don't come along every day
Let me tell you about my other friend now,
My friend's got a boyfriend, man she hates that dick,
She tells me every day
He wants more dinero just to stay at home,
Well my friend, You gotta say:

I won't pay, I won't pay ya, no way,
Why don't you get a job?
Say no way, say no way, no way,
Why don't you get a job?
"He wants more dinero just to stay at home", come potrebbe questa canzone non essere associata a Frank Gallagher? Il perdigiorno per eccellenza, colui che cerca sempre un modo per non fare assolutamente nulla e al contempo guadagnare… magari anche facendo festa come soltanto un Gallagher sa fare.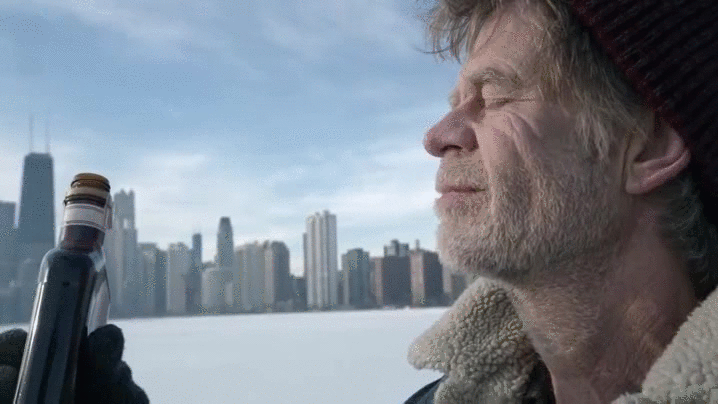 C'è stato un momento in Shameless in cui Frank sembrava davvero arrivato sulla retta via. Aveva trovato un lavoro onesto che sembrava addirittura piacergli e non toccava più alcol ma, come ben sappiamo, il nostro Gallagher non può rimanere morigerato troppo a lungo.
I suoi brevi momenti di lucidità, infatti, hanno sempre finito per portarlo di nuovo sulla vecchia strada, quella realmente Shameless.
Ma, d'altra parte, come potrebbe andare diversamente? Se così fosse, noi non lo ameremmo come in fondo facciamo.