Sex and the City è una serie televisiva statunitense ormai entrata nell'olimpo del cult seriale, trasmessa  dall'HBO dal 1998 al 2004. Ideata da Darren Star, già papà di Beverly Hills 90210 e Melrose Place, è basata sul romanzo omonimo di Candace Bushnell. Ambientata a New York, racconta la vita di quattro amiche spaziando da pettegolezzi e vita mondana a temi di rilevanza sociale.
È difficile rimanere a galla con la marea di nuove serie al femminile che quasi quotidianamente vengono rilasciate, ma Sex and the city ha lasciato una traccia indelebile nei cuori delle giovani donne alle ricerca di se stesse. Vediamo qualche motivo per il quale è ineguagliabile.
Sarah Jessica Parker – L'idealismo di Carrie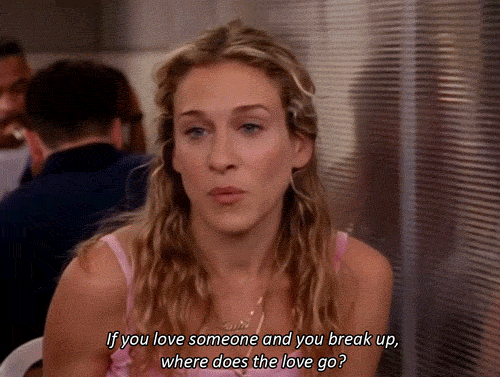 La nostra ricciuta portavoce delle avventure del gruppo è una giovane giornalista che si occupa di una rubrica sull'amore. Perché le donne dovrebbero innamorarsi? Cosa ci trovano di così fantastico in uomini sempre sull'orlo di una crisi di nervi? È davvero necessario accasarsi per essere felici? L'eterno ritorno delle ex fiamme porteranno mai a qualcosa di definitivo che può definirsi Vero Amore? Nei successivi due film di Sex and the city finalmente Carrie potrà dirsi di essersi accaparrata lo scapolo d'oro di NY, il sexy Mr. Big.