«Questa serie Tv mi ha salvato la vita». Una frase d'impatto che può apparire esagerata o fuori contesto, ma l'attrice di Sex and the City, Kristin Davis, ci ha dimostrato che non è sempre così.
Kristin Davis è conosciuta al pubblico per una serie di ruoli interpretati nel mondo del cinema e delle serie tv, ma, in maniera indiscussa, verrà sempre ricordata per il ruolo nello show Sex and the City, nelle vesti di Charlotte York. L'attrice, poco tempo fa, ha dichiarato che senza l'aiuto della serie, adesso, non sarebbe ancora viva.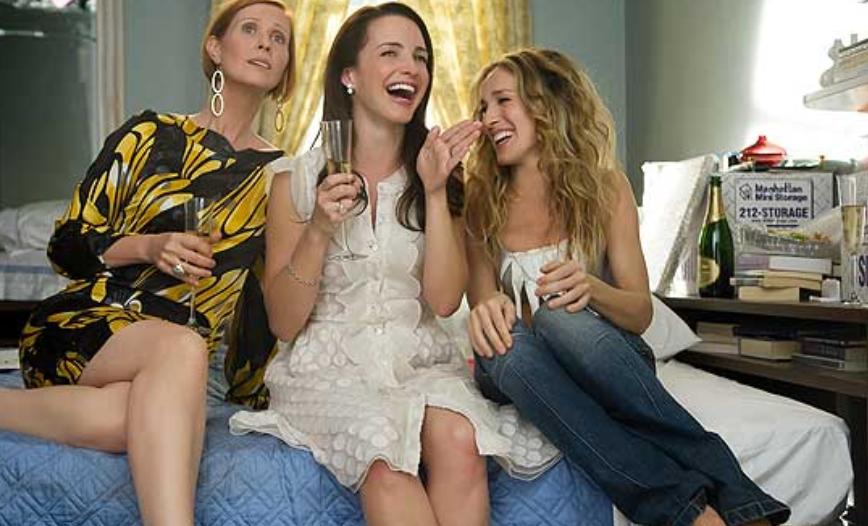 Durante un'intervista recente al portale britannico Metro, l'attrice si lascia andare a una confessione che ha stupito i fan della serie e della stessa attrice:
«Non penso che sarei viva. Sono un'alcolizzata. Se non avessi avuto una carriera da attrice così importante in quella serie (Sex and the City, appunto)… recitare è l'unica cosa che mi faceva rimanere sobria. Non c'era nient'altro che era così importante per me oltre alla necessità di intorpidire i miei sensi. Non penso che sarei arrivata viva ai 30. Ho iniziato a bere quando ero molto giovane, e per fortuna ho smesso molto giovane, prima che succedesse qualcosa. E poi il mio amore per la recitazione è cresciuto così tanto, che avevo qualcosa che era più importante per me rispetto al bere»
Ammettere una propria debolezza, una malattia, non è facile. Eppure, l'attrice si mette a nudo e mostra una parte di lei insolita, diversa dalla figura patinata che mostra nella serie. Forse è proprio vero, una serie tv può, in un modo tutto suo, molto singolare, fare davvero tanto.
Congratulazioni Kristin, noi siamo fieri di te!
Come sappiamo, lo show è andato in onda dal 1998 al 2004, con una serie di film che hanno riscosso un successo planetario. Negli ultimi mesi si parla di un possibile ultimo film, ma, a quanto pare, non tutte le attrici vorrebbero questo nuovo sequel.