Da bravi addicted sappiamo quanto sia facile affezionarsi ai personaggi delle serie tv, come ad esempio The Walking Dead. Un'azione semplice quanto quasi scontata, perché checché se ne dica i fan sono e saranno sempre una delle parti fondamentali per la crescita di un telefilm.
Conosciamo i personaggi, impariamo a volergli bene e ci affezioniamo a loro. Così tanto che diventa davvero difficile lasciarli andare via quando arriva il momento. E non parlo solo alla conclusione della serie stessa, ma di tutti i momenti intermedi in cui i personaggi ci abbandonano.
Che voi però stiate guardando The Walking Dead o Scrubs, dovete ammettere che ci sono delle uscite di scena che ci hanno commosso più di altre.
Ebbene, queste uscite di scena possono entrare di diritto nella classifica che andremo a stilare oggi: quella delle migliori uscite di scena da parte di personaggi delle serie tv. Perché è vero che abbiamo sofferto per la loro dipartita, ma è stata un'uscita talmente epica che non sarà mai dimenticata.
Siamo stati messi in difficoltà dalla classifica in dieci posizioni, anche perché ci siamo basati solo ed esclusivamente su personaggi usciti di scena durante la serie, e non sul finale. Questo perché quel settore in particolare meriterebbe una classifica a sé stante. Quindi se pensate che qualcuno di importante non sia entrato in top 10, ricordatevi di farcelo sapere!
10) Moira Queen (Arrow)
Nelle sue prime stagioni Arrow era certamente una serie tv ben gestita. È stato solo con l'andare del tempo che alcune stagioni hanno preso una brutta piega. Di tutti i personaggi usciti di scena, quello che si aggiudica la decima posizione è senza dubbio Moira Queen.
Madre di Oliver e Thea, ricomparirà poi nella serie ma sotto forma di ricordo. Viene uccisa da Slade Wilson sul finire della seconda stagione, e dimostra così tanto coraggio e amore nel proteggere i suoi figli che quasi ci crediamo fino alla fine che il suo assassino possa risparmiarla.
9) Bobbi Morse e Lance Hunter (Agents of SHIELD)
Nono posto per una delle serie tv che si è conclusa quest'anno, ed è riuscita a farlo nel migliore dei modi. Agents of SHIELD è stata una delle perle Marvel più longeve, e ci lascia un bellissimo ricordo. Anche qui si sono succeduti molti personaggi, e l'addio di Bobbi e Lance resta nei nostri cuori.
I due si trovano costretti a concludere la loro collaborazione con lo SHIELD per mantenere segreta l'esistenza dell'intera organizzazione durante una missione in Russia. Il loro addio, con tutti i membri che offrono loro da bere a distanza, brindano e poi si allontanano, mette ancora i brividi.
8) Michael Scott (The Office)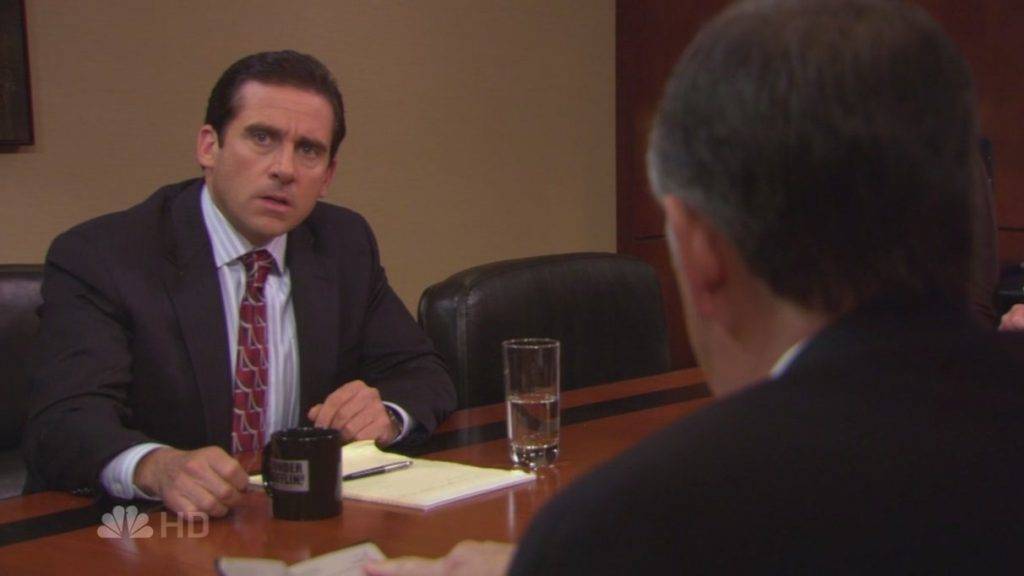 Ottava posizione per quello che è stato il fulcro di The Office per sette lunghi anni. Steve Carell ai nostri occhi sarà sempre un perfetto Michael Scott, in grado di farci ridere, riflettere e anche di regalarci meme iconici che verranno portati avanti nei secoli dei secoli.
Dopo sette stagioni, Michael fa la fatidica proposta di matrimonio a Holly Flax e la raggiunge in Colorado per vivere con lei e il loro figlio e per prendersi cura dei suoceri. Il suo è un addio che ci lascia con gli occhi lucidi, proprio come quelli di Steve Carell.
7) Simon Asher (Quantico)
Il personaggio che ci tengo a inserire in questo elenco, in settima posizione, può essere solo quello di Simon Asher.
Il sacrificio del giovane ragazzo non è stato vano. Sul finale della prima stagione, quando finalmente si scopre chi è l'attentatore dietro la bomba alla Grand Central e non solo, si deve trovare il modo di detonare l'ordigno a Quantico. Ma non c'è tempo, e Simon scapperà con la trappola esplosiva più lontano possibile, facendosi quindi saltare in aria e sacrificandosi per salvare tutti.
6) Ethan Zobelle (Sons of Anarchy)
Alla sesta posizione troviamo un personaggio che forse non è stato particolarmente amato dal pubblico, ma che si merita di diritto un posto in classifica. L'uscita di scena di Ethan Zobelle lascia molto all'immaginazione dello spettatore, che è portato a chiedersi che fine abbia fatto.
Il suo personaggio, dopo essere stato uno dei principali antagonisti nella seconda stagione, sparisce senza lasciare tracce di sé. Sappiamo che era stato usato dall'FBI come informatore, ma non si sa se la sua sparizione sia in qualche modo connessa a loro.
5) Robert Ford (Westworld)
Quinta posizione per un personaggio che è stato a lungo ambivalente in Westworld. Possiamo apprezzarne l'intelletto, ma forse le sue azioni hanno solo finito per ritorcersi contro di lui. Robert Ford ci lascia definitivamente alla fine della seconda stagione, anche se gli avevamo detto addio già nella prima.
Il personaggio perde infatti prima la sua vita fisica, quando viene ucciso al suo stesso banchetto. Successivamente però scopriamo che ha trasferito tutti i dati della sua mente nella Culla, rimanendo quindi ancora vivo a livello tecnologico. Sarà però eliminato definitivamente da Bernard, in maniera davvero poetica.
4) Amy Pond (Doctor Who)
Siamo ormai in zona podio, e credo non possa esserci personaggio migliore da inserire in questa classifica. In tutti gli anni di Doctor Who sono passati tantissimi companion, e anche se il mio cuore appartiene a Martha Jones, l'addio di Amy e Rory mi ha distrutto il cuore.
Ciò che sconvolge di più lo spettatore è senza dubbio quello di Amy, che dopo aver combattuto perché New York non venga distrutta vede suo marito mandato indietro nel tempo di fronte ai suoi occhi. Non trova quindi altra scelta se non lasciarsi andare anche lei, nella speranza di raggiungerlo.
3) Benjen Stark (Game of Thrones)
Arriviamo al terzo posto, e quindi alla medaglia di bronzo. La affidiamo a un personaggio che forse ha svolto un po' una funzione da deus ex machina nella vicenda di Game of Thrones, ma che ha comunque dato il suo contributo per salvare la situazione.
Benjen Stark ha salvato Jon Snow poco prima di morire. Tuttavia, la sua morte non è una cosa che viene vista da noi spettatori, per quanto si possa intuire. Comincia ad assalire i non morti dando a Jon modo di scappare, ma poi viene accerchiato e ucciso in pieno stile The Walkind Dead.
2) Marissa Cooper (The O.C.)
La morte delle morti, quella che probabilmente ha mandato in analisi un'intera generazione di adolescenti traumatizzati. Il secondo posto e l'annessa medaglia d'argento non poteva che aggiudicarsela Marissa Cooper, che con la sua uscita di scena ci ha fatto piangere tutte le nostre lacrime.
La corsa in auto, lo scontro con Volchok, gli ultimi istanti tra le braccia di Ryan. Il finale della terza stagione di The O.C. ha lasciato in noi un segno indelebile, e credo che nella nostra adolescenza sia difficile trovare un'uscita di scena più epica.
1) Rick Grimes (The Walking Dead)
La medaglia d'oro, il primo posto di questa classifica sulle migliori uscite di scena, se lo aggiudica il principale protagonista di The Wlking Dead. Rick Grimes esce, ma lo fa in maniera epica, sacrificando se stesso per tenere in vita i suoi compagni.
Ormai è ferito, gli zombie gli stanno alle costole e sembra essere quasi impossibile uscirne vivi. Quando vediamo i suoi amici raggiungerlo pensiamo possa avere ancora una possibilità. Ma i non morti sono troppi. Così, con un colpo di pistola sugli esplosivi, Rick salva tutti, forse anche se stesso.