2) The Umbrella Academy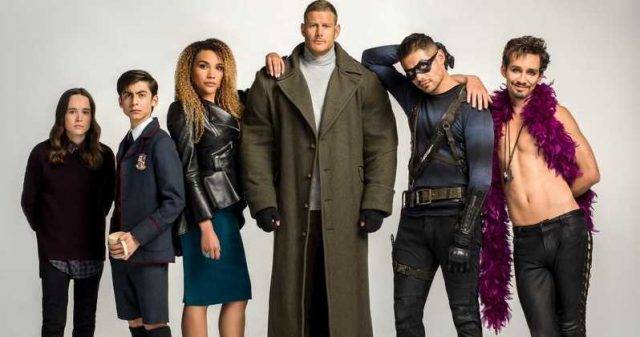 The Umbrella Academy, tratta dall'omonimo fumetto, è una serie tv che vi farà ridere e piangere. Nonostante le puntate durino una quarantina di minuti, vedrete che il tempo volerà durante la visione e subito cliccherete play per continuare la visione.
The Umbrella Academy riesce a trattare temi importanti come la solitudine, l'abbandono, la morte, senza che il tono della serie diventi eccessivamente pesante o serio.
I personaggi infatti stemperano l'atmosfera drammatica riuscendo da un lato a far percepire allo spettatore la gravità di quanto accade, ma dall'altro a strappare qualche risata,
Insomma The Umbrella Academy è il perfetto telefilm da maratonare nel caso si desideri un prodotto non troppo impegnativo.