VVVVID è una web tv italiana che si occupa anche e soprattutto di streaming legale di serie tv (come The Office), film e anime (Tokyo Ghoul per dirne uno). La piattaforma propone anche alcuni contenuti originali che molto spesso vengono curati da personalità celebri del web made in Italy, come per esempio alcuni youtuber.
Se un tempo eravamo soliti seguire le serie tv e guardare i film soltanto in televisione, al giorno d'oggi sappiamo bene che senza piattaforme streaming non riusciremmo a vivere. A malapena sappiamo quali programmi passano in tv durante l'arco della giornata!
Oggi vogliamo parlarvi dunque di 5 serie tv che troviamo sul catalogo della piattaforma VVVVID e che, probabilmente, non avete ancora visto.
Cosa state aspettando? Vi consigliamo di recuperarle immediatamente!
1) THE OFFICE (UK)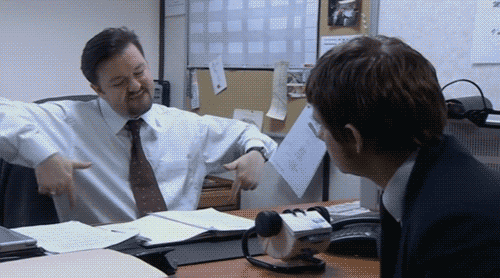 Serie tv britannica andata in onda tra il 2001 e il 2003, The Office conta soltanto due stagioni e un totale di quattordici episodi. Nel 2005 venne lanciato l'omonimo remake statunitense, a cui sono seguite una versione francese e una tedesca.
The Office è ambientata in una piccola sede di una fittizia impresa cartaria londinese. L'ufficio è diretto da David Brent e dal suo assistente Gareth Keenan, i quali cercano costantemente – con modalità opinabili – di guadagnare l'approvazione dei loro colleghi. Oltre ad essersi creata un proprio genere televisivo, ricordiamo la comedy per aver spianato la carriera di Martin Freeman, prima de Lo Hobbit o di Sherlock.