Sciogliamo ogni riserva e ammettiamolo candidamente: gli intrighi a corte e le storie legate alla corona non perderanno mai il loro fascino. E il mondo delle serie tv lo ha capito benissimo, non solo con la perla Netflix The Crown. Le vite di re e regine, i loro amori complicati, le lotte per il potere e le congiure per ritagliarsi un posto nelle stanze dei bottoni, soprattutto negli ultimi tempi, sono diventati il nucleo di gran parte dei prodotti pensati e confezionati dall'inarrestabile industria dell'entertainment. Che tra nuove piattaforme e network ormai collaudati ci porta a scoprire personaggi e lati inediti di un mondo che non ha ancora svelato tutti i suoi segreti (e che, forse, non li svelerà mai davvero).
Al di là delle riviste rosa e di tutto quello che i social ci propinano ogni giorno, quello che la televisione è in grado di mostrare è molto di più.
Sì, perché limitarsi a leggere qualche gossip o spargere cuoricini sulle fotografie di William e Kate su Instagram non regala sicuramente lo stesso brivido di una stagione di The Crown (che potrebbe concludersi con una vicenda sotto ai nostri occhi), quella sensazione che 40 minuti di episodio equivalgano quasi a un viaggio in una realtà parallela dove le corse in metro, le ore passate seduti a una scrivania o in coda al supermercato rimangono un'eco lontanissima e sentirsi parte della famiglia dei Windsor e delle loro astruse dinamiche familiari non sembra più delirio di onnipotenza.
Gli show che hanno costruito la loro impalcatura e le loro storyline sulle vicende pubbliche e private di principi, eredi al trono e sovrane da Guinness World Record, sono stati diversi ma soltanto alcuni hanno davvero conquistato il cuore di royal watchers e profani. Forse perché sono riusciti a creare il mix perfetto tra l'attendibilità delle fonti e la poesia della licenza d'autore, forse perché, al di là dell'aspetto puramente divulgativo, sono stati in grado di sviscerare anche il lato più umano dei personaggi, svestendoli di quell'aura di inavvicinabilità e dimostrando come dietro a diademi, titoli e livree ci siano dubbi, frustrazioni e speranze. Una cifra che ha portato progetti come The Crown e Victoria ad inanellare premi e riconoscimenti, e un endorsement non indifferente.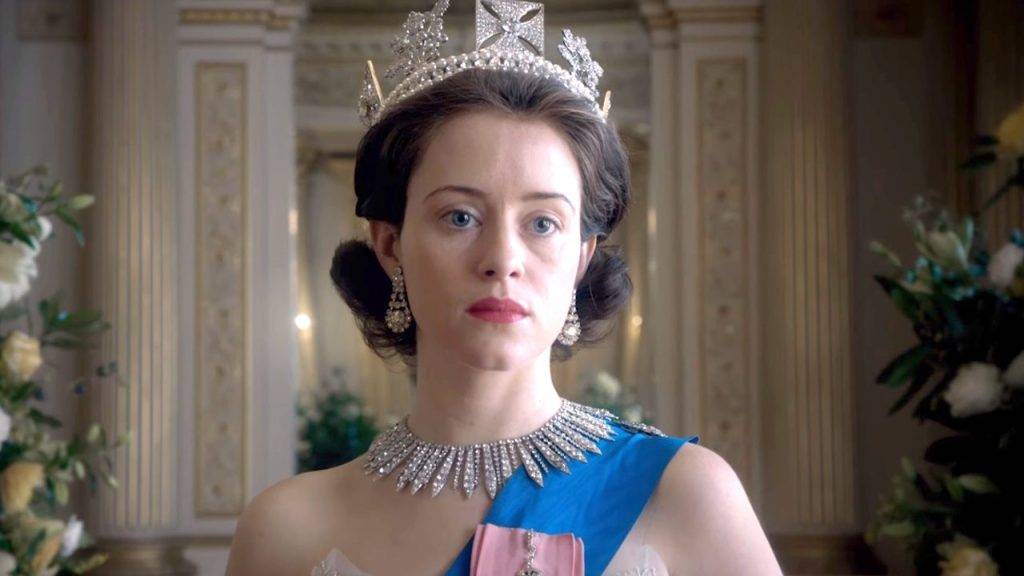 Peter Morgan e Daisy Goodwin hanno saputo mettere in scena con delicatezza una geografia dei sentimenti che va al di là del rumore di fondo, che non si appoggia sugli scandali ma rende le debolezze e i dubbi valori aggiunti di figure apparentemente granitiche e inviolabili. Nella terza stagione di The Crown, la Regina Elisabetta di Olivia Colman è una regnante tutta d'un pezzo, tiene le redini del paese con un polso invidiabile, attraversa le tempeste e i mormorii con la forza di una responsabilità che sa essere più grande di lei ma da cui non si lascia mai soffocare. Ma, dietro le quinte, davanti allo specchio della sua toeletta, tra le pareti del suo studio, smette la maschera di anaffettività per scoprire la sua parte più fragile. Non c'è spazio per gesti plateali o scene madre, basta una sola lacrima per capire che non esistono titoli davanti a un cuore che, tra un discorso e la firma di un accordo, batte tanto quanto quello di chi la guarda attraverso lo schermo di un computer.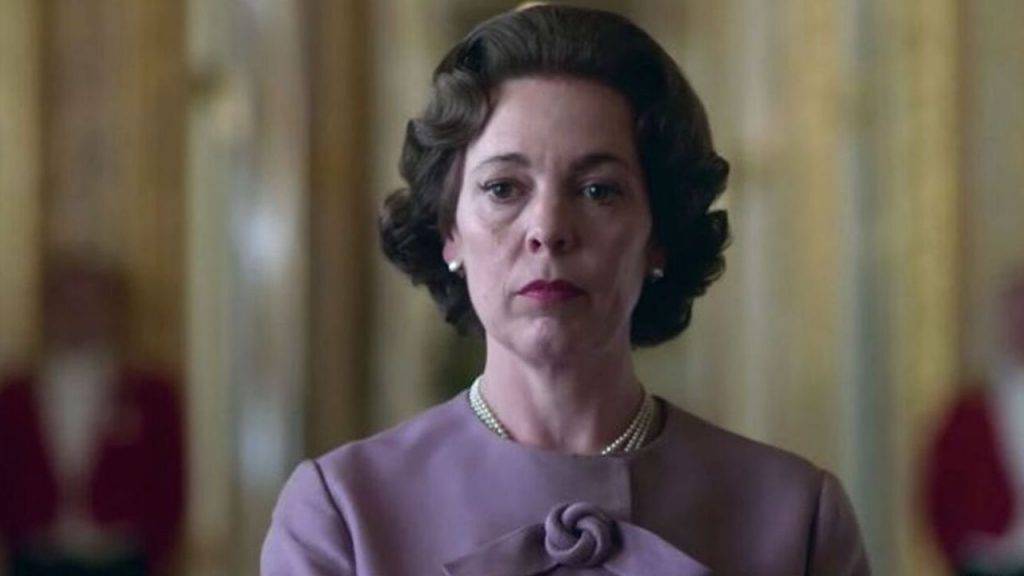 Una linea che, bene o male, si ritrova anche in Victoria: Jenna Coleman presta il volto al racconto di una personalità complessa che, nell'inesperienza data dalla gioventù, si giostra abilmente tra l'amore e il potere, in un manifesto femminista che nulla ha da invidiare alle moderne lotte per la parità di genere e l'inclusività. Lo spettatore segue e condivide con Vittoria il desiderio di fare la cosa giusta, l'obbligo di mettere un muro tra le scelte personali e quelle dovute, la continua discrepanza tra l'essere madre, moglie, donna e badare a una nazione senza mai farsi prendere in contropiede. In sostanza, le difficoltà di una persona che, pur non essendo una delle tante, si sforza di esserlo. Almeno per quanto possibile. Qualcuno in cui la studentessa, la casalinga, la manager riesce a riconoscersi, anche solo nella somiglianza di un gesto o di un pensiero.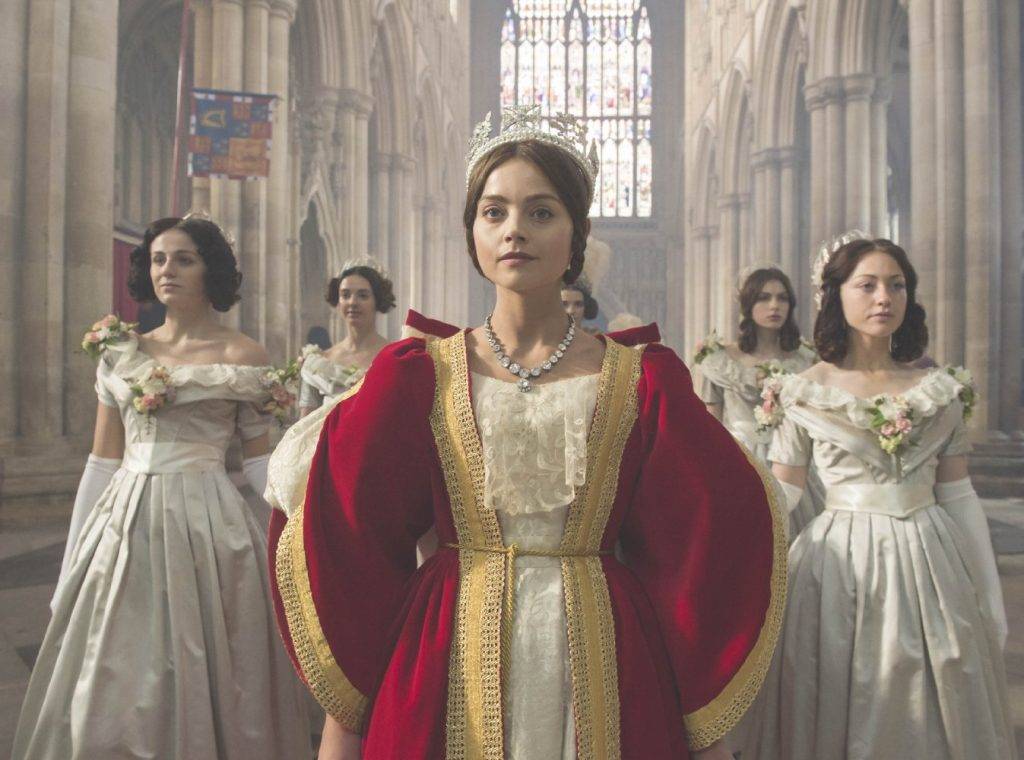 Ovviamente, le serie tv che sdoganano il mito della regalità non si sono limitate a un solo linguaggio e a un solo registro.
L'introspezione è fondamentale ma, talvolta, un po' di gossip non fa male.
Non ha avuto tutta questa risonanza mediatica ma Twitter ne ha fatto l'oggetto di maratone di live tweeting sfrenate: mi riferisco a The Royals, un concentrato di trasgressioni e trash direttamente offerto da una fittizia famiglia reale che tenta in ogni modo di restituire un'immagine pulita di sé. Nascondendo, come polvere sotto un tappeto, tutti gli scandali che la coinvolgono. La trama non aveva tutto questo mordente, alcuni personaggi non brillavano certo per carisma ma faceva luce su un aspetto della storia che esiste e su cui pochi showrunner hanno davvero scommesso. La principessa Eleanor non è una leggenda metropolitana, quello che le accade non è solo il frutto di una penna creativa e, non nascondiamoci dietro a un dito, a chi non interessa addentrarsi nelle esistenze degli spiriti più fumantini delle casate reali? La qualità non sarà quella offerta da Morgan ma la quota frivolezza mista a smisurata ribellione ai protocolli c'è tutta. Ed è innegabile, ha sempre il suo perché.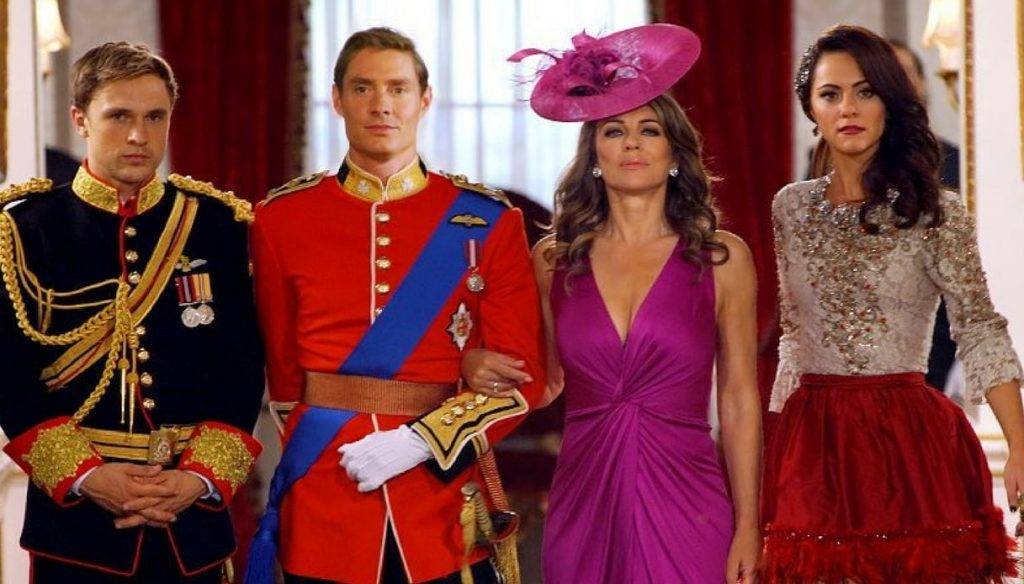 Come dimostrato, parecchi (ma parecchi) anni fa dai Tudors, che di perfidia, ambizioni e tradimenti ha fatto le sue teste di serie. Oltre a proporre l'immagine di un sovrano egocentrico e menefreghista, che sembra un po' l'antieroe piuttosto che il soggetto di punta della rappresentazione. Davanti a Enrico VIII, Victoria ed Elisabetta diventano il simbolo di quell'infallibilità a cui la monarchia può ambire giusto sui romanzi o i sussidiari.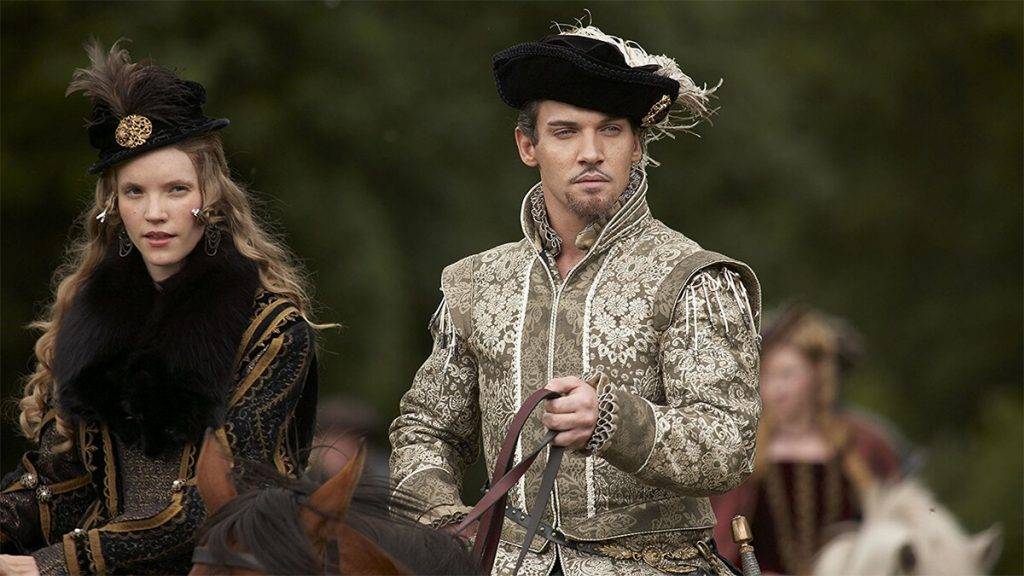 Ma in questa galleria umana sorprendente, c'è anche spazio per la musica e le gag. Sembrerà un paradosso accostare l'universo di Broadway a quello dell'etichetta, eppure c'è stato qualcuno che ci ha provato. Lanciata dagli ABC Studios nel 2015, Galavant ha mescolato fiaba e musical, facendo di cavalieri e sovrani le pedine di un quadro curioso e insolito. Le scelte sui generis non lo hanno premiato in fatto di ascolti e gradimento (e non gli hanno permesso di aggirare la cancellazione), ma l'idea di trovare una formula diversa per dare voce a una narrazione che letteratura, cinema e tv ci hanno proposto e riproposto ossessivamente, avrebbe sicuramente meritato molta più considerazione. Anche solo per il coraggio degli autori e del loro salto nel vuoto.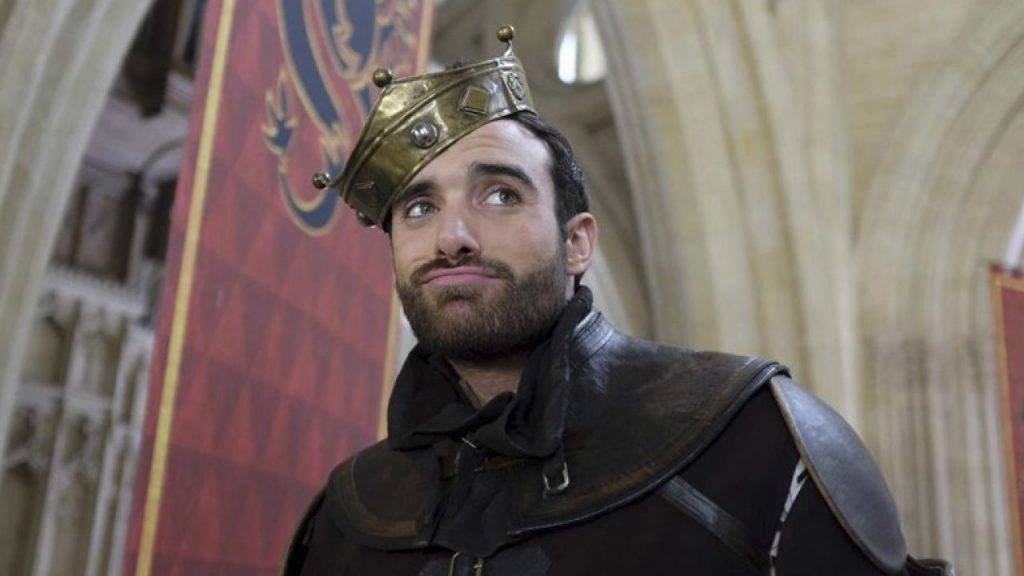 La verità è che, in qualunque salsa vengano proposti, i reali conquistano il cuore di un pubblico eterogeneo e trasversale che, nelle loro vicende, trova l'occasione per evadere in una dimensione lontana dalla propria o somiglianze che mai avrebbe creduto di poter scovare. Tra la scoperta di un'inedita umanità e la possibilità di ritornare indietro nel tempo e abitare la quotidianità di personaggi che sembravano esistere solo tra la carta delle biografie e i nastri dei documentari, i serial come The Crown che ne fanno il cuore del loro plot superano anche le polemiche che tacciano la monarchia di essere démodé e, anzi, la trasformano in un vero e proprio trend senza data di scadenza.
Eh sì, è arrivato il momento di confessare: chiunque ha sognato, almeno una volta, di sedere sul trono e sentire il brivido di guidare una nazione. Essere il primogenito di una famiglia reale aiuta, ma anche guardare qualche episodio può essere un surrogato valido e per niente deprecabile. Insomma, dove non arriva l'anagrafe, arriva Netflix.
Leggi anche: I 5 momenti più intensi della terza stagione di The Crown