A una settimana dalla cancellazione di Luke Cage e a due da quella di Iron Fist torniamo ancora una volta a parlare delle serie tv sui supereroi firmate Netflix.
Sembra infatti che qualcuno si sia svegliato un giorno e abbia deciso di cancellare due delle serie che vedono come protagonisti i membri dei Difensori con l'intenzione di annunciarlo a poco tempo di distanza l'una dall'altra per… beh, ottima domanda. Perché non annunciare la cancellazione degli show in contemporanea? Perché aspettare una settimana per Luke Cage? Qualcuno pensa che Netflix abbia eliminato proprio quelle due serie tv per realizzare un crossover, presente tra l'altro nei fumetti.
La potenziale serie dovrebbe prendere in considerazione le vicende degli Eroi in vendita, Power Man e Iron Fist, rispettivamente Luke Cage e Danny Rand, e si svilupperebbe a partire dalla creazione dell'agenzia dei due fino ad analizzare alcune delle vicende che li legano.
Un progetto ambizioso, senza dubbio. Un'eventualità alla quale gli spettatori di Netflix sono assolutamente preparati.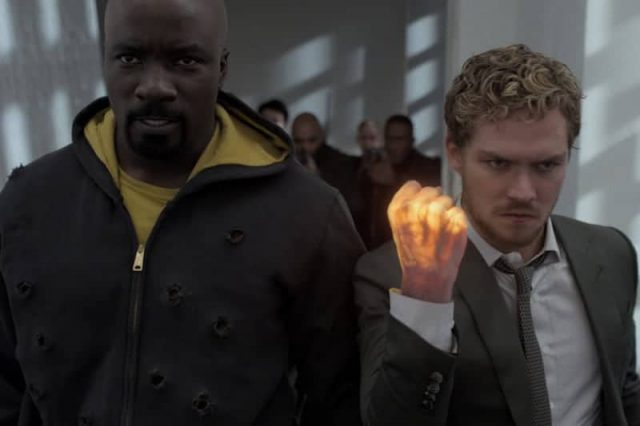 I due personaggi avevano infatti interagito più volte in Marvel's The Defenders fino a diventare il duo più affiatato della serie, ed era stata più volte ipotizzata un'apparizione dell'uno nella serie dell'altro. Per sapere se è successo, ovviamente, correte su Netflix.
Sicuramente l'idea di una serie sui due personaggi è piaciuta a molti tra gli appassionati dei fumetti, ma tale progetto ora come ora sembra più un sogno irrealizzabile che una reale possibilità. Quindi, cosa è successo realmente alle serie tv Netflix sui supereroi? Perché, fino a un'ulteriore dichiarazione da parte del colosso dello streaming, questi prodotti risultano cancellati? Forse non erano stati apprezzati abbastanza dal pubblico?
Luke Cage ha infatti ricevuto numerose critiche e recensioni negative per la sua seconda stagione, nonostante qualcuno l'abbia apprezzata per l'evoluzione del protagonista e dei personaggi secondari nel corso delle vicende.
Iron Fist non aveva avuto vita facile e sin dalla sua prima stagione si era rivelata essere la serie tv sui supereroi meno apprezzata su Netflix.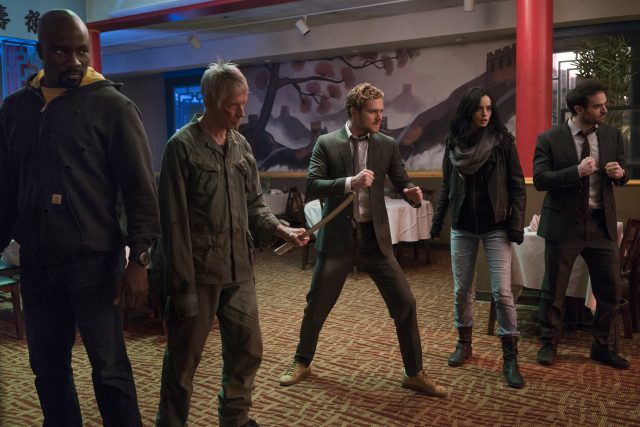 Lo stesso non si può dire per Jessica Jones, Daredevil, a oggi definita uno dei migliori prodotti di Netflix, e The Punisher, spinta in parte dalla seconda la quale è l'unica che resiste a ogni tipo di critica e sembra essere universalmente apprezzata.
Eppure c'è già chi ipotizza che la terza stagione potrebbe rivelarsi l'ultima per la detective dell'agenzia ALIAS e che il Punitore, senza il Diavolo, sia un personaggio decisamente più debole e meno degno di considerazione.
Cosa ci fa capire questo?
Significa che, probabilmente, lo spettatore medio è stanco di vicende che vengono portate avanti apparentemente all'infinito. Significa che per molti, compresa la critica, le vicende del Punitore, di Luke o di Danny potevano essere compresse in meno di dieci episodi, piuttosto che in tredici.
E soprattutto significa che il Marvel Cinematic Universe ci ha abituati a seguire un universo complesso, pieno di film e di personaggi. Ma è proprio questo il punto: si tratta di film. Meno di tre ore di visione piene di avvenimenti, di divertimento, effetti speciali, botte ed esplosioni e si chiude qui.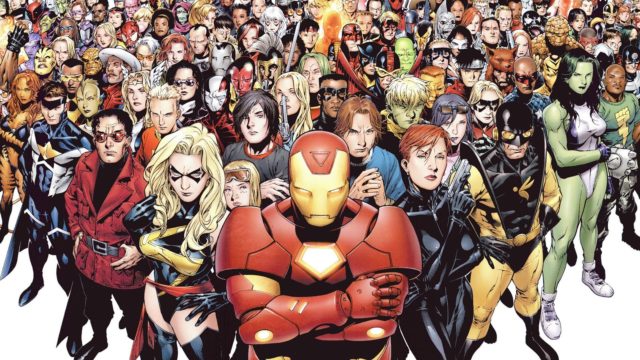 Tredici episodi per ogni serie tv sembrano essere di gran lunga troppo. Diminuiscono la qualità del prodotto e stancano lo spettatore, riempiendogli la testa di informazioni e di vicende inutili.
E questo è il risultato. Persino la seconda stagione di Jessica Jones, apprezzata da molti (sebbene meno della prima), è stata definita troppo lenta. Gli avvenimenti erano cioè spalmati a forza in tredici episodi, quando sarebbero potuti rientrare perfettamente in molti meno.
Sono tutti ottimi prodotti, assolutamente. Ma lo spettatore medio dopo quattro o cinque episodi si stanca di seguire storyline secondarie che non gli interessano, di inseguire la trama principale fin troppo diluita nelle tredici ore di visione.
Serie tv di dieci episodi invece di tredici, forse sarebbero l'ideale.
Sarebbero esattamente ciò che serve a Netflix per risvegliare l'interesse nei confronti dei suoi supereroi.