Non tutti i personaggi sono fatti per essere amati, alcuni hanno un'antipatia di fondo che ci porta a odiarli in maniera incondizionata. Ma a volte è proprio per questo che riusciamo a capirne anche i dettagli più oscuri e interessanti. Per fortuna, con l'avanzare delle puntate, riusciamo a essere consapevoli di tutti gli aspetti di un personaggio e, di conseguenza, della Serie Tv di cui è protagonista. Solo a quel punto siamo in grado di poter capire cosa ci lega a lui e se, come la maggior parte delle persone, lo odiamo
Questi dieci personaggi per esempio, generalmente vengono odiati da tutti. Alcune loro caratteristiche però riescono molte volte a mandare avanti una Serie Tv. Senza di loro mancherebbe qualcosa e nella loro assurda coerenza riescono persino a essere perfetti.
1) Cersei Lannister (Game of Thrones)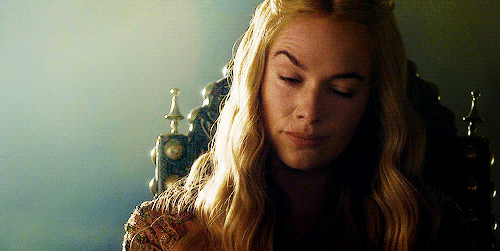 Agghiacciante, testarda e affascinante. Sembra non avere un briciolo di umanità, eppure la sua malinconia e il suo dolore nascosto portano a galla sentimenti estremamente impopolari. Non tutti riescono ad amarla, ad alcuni però risulta spontaneo. Non è un personaggio semplice, le dinamiche famigliari, la sua personalità forte e orgogliosa risultano molto spesso difficili da empatizzare.
Il suo passato e la sua storia contestualizzati nel modo giusto creano uno scenario totalmente comprensibile che potrebbe fungere da giustificazione al suo atteggiamento non sempre condivisibile.
Rimane sempre e comunque uno dei personaggi migliori, se non il più riuscito, all'interno del mondo di Game of Thrones.