3) Damon Salvatore – The Vampire Diaries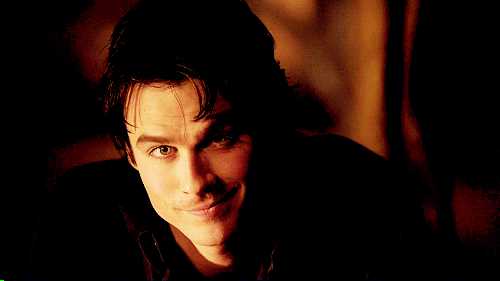 Ecco a chi è stata consegnata la medaglia di bronzo. Basta una gif così, dove il solo sollevamento di sopracciglia procura svenimenti di massa, per capire come mai abbia fatto breccia nel cuore del suo pubblico. Non è di certo una novità che i vampiri nell'immaginario collettivo siano creature affascinanti, per via della loro bellezza perfetta e per quell'aura di pericolo che li circonda perennemente! Per questo Damon turba il sonno di ogni donna sin dalla sua prima comparsa nello show. Sfacciato, romantico, passionale. Le lodi maggiori andrebbero però rivolte a Madre Natura, che con Ian Somerhalder è stata maledettamente generosa.
The Vampire Diaries sarà finito, ma è impossibile dimenticare Damon e l'invidia che provavamo quando baciava (o faceva ben altro) con Elena.