Non possiamo negare che alcune volte parte della caratterizzazione di un personaggio delle Serie Tv, così come il suo successo collaterale, è strettamente legato al fascino che esercita. E non parliamo solo di bellezza estetica, ma un mix ben calibrato di sex-appeal, carisma e avvenenza. In questi casi ovviamente gran parte del merito va alla prestanza fisica dell'attore, parallelamente alle sue doti recitative in grado di far esaltare queste doti naturali.
Innegabilmente alcuni di questi personaggi finiscono per attrarci in maniera irresistibile, facendoci sognare a occhi aperti mentre guardiamo rapiti la Serie Tv in questione. Ma chi sono quelli che più turbano il pubblico femminile, facendo alzare loro la temperatura e costringendolo a rimanere incantato ogni volta  che entrano in scena?
Ho posto questa domanda alla nostra fantastica community su facebook Hall of Series – Comunità di recupero (serie Tv), tramite un sondaggio, e le votanti hanno risposto numerosissime. Per par condicio è stato poi posto lo stesso quesito al pubblico maschile, così non facciamo torti a nessuno.
Quindi scopriamo insieme quali sono i 10 personaggi maschili con cui le fan passerebbero volentieri una notte hot! Tenendo a bada l'ormone, ecco quali sono i più votati, in ordine crescente di preferenze!
***SPOILER ALERT*** Per alcune posizioni troverete dei riferimenti all'ultima stagione di Game of Thrones, quindi attenzione se non siete in pari con la visione.
10) Sawyer Ford – Lost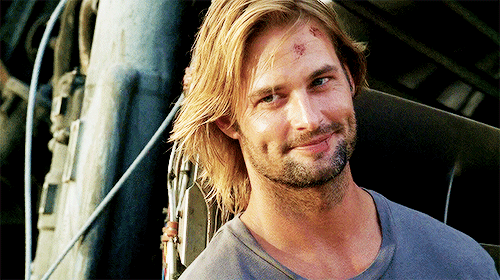 Un po' come Kate, molte delle seguaci di Lost si sono trovate di fronte al dilemma: meglio Jack, l'eroe rassicurante, o Sawyer il ragazzaccio? Ma per quasi la totalità delle addicted la risposta poi era semplice. Merito di una faccia fa schiaffi, incorniciata da quei capelli sempre accarezzati dalla brezza marina e un fisico mostrato gran parte delle volte senza maglietta, era facile sapere chi preferire. Sawyer rappresentava il classico bad guy, quello per cui è impossibile non avere una bella sbandata. Se poi ti ritrovi su un'isola sperduta con lui, un'idea su come passare il tempo si trova, no?
Che poi tanto ragazzaccio non era e in molte hanno finito per apprezzare la sua bontà e il suo coraggio.