Le Serie Tv hanno tutte quante il loro fascino, tuttavia ci viene difficile seguire alcune di esse…perché siamo irrimediabilmente pigri!
Guardarle è un sacrificio, forse il più piacevole ed edificante e infatti è per questo che così tante persone lo fanno.
Ci spariamo puntate di Serie Tv di giorno, di notte, al lavoro, in aula, di fianco al nostro partner, a tavola con i parenti, sul divano in compagnia degli amici: non esiste un motivo per non guardarle, eccezion fatta per la pigrizia.
Si perché è questo il tallone d'Achille di molti addicted, l'unica (buona?) ragione che impedisce a essi di cimentarsi nella visione di un certo tipo di titoli che, alcuni per lunghezza, altri per complessità, altri ancora per quella che in gergo si definisce "lentezza", non riescono a convincerli fino in fondo.
Hall of Series ha messo la sveglia presto e ha raccolto 7 Serie Tv che un certo tipo di pubblico, quello più pigro, tende a evitare: oziate anche voi o non c'è pennichella che vi trattenga dal guardarle?!
Fatecelo sapere!
7) The Wire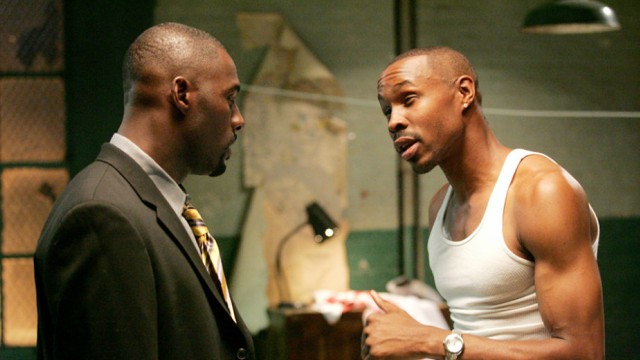 Per quanto assurdo possa essere, non sono molti a guardare/aver guardato "The Wire", forse il più grande tra i tanti capolavori della storia di HBO. La Serie Tv ideata da Ed Burns e David Simon ci porta in una realtà poco conosciuta ma molto critica degli Stati Uniti, quella dei bassifondi di Baltimora, dove la droga e la violenza ci descrivono un marciume sinistramente simile a quello che si incontra nei salotti buoni, dove l'aria è rarefatta, il lessico è migliore e la musica si ascolta più piano, eppure permane la stessa sensazione di sgradevolezza. Difficile innamorarsene tale è la schiettezza con cui ti mostra come va il Mondo e la precisione con cui gli autori si sincerano di raccontare ogni minimo particolare della storia, ma il consiglio è quella di andare oltre la pigrizia e guardarla ugualmente. Vi farà bene.